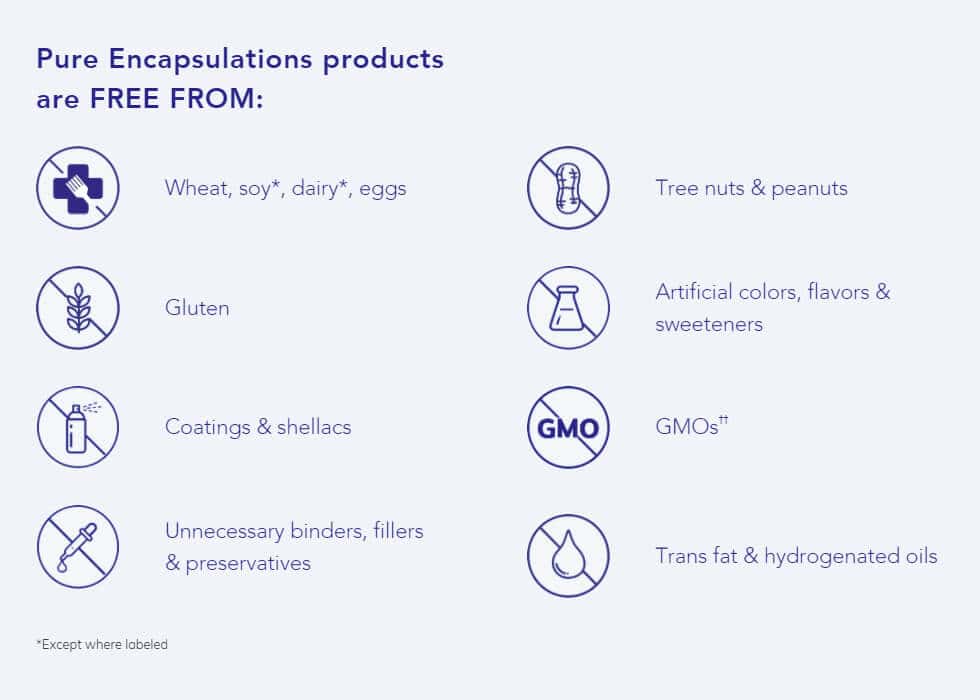 Men's Pure Pack by Pure Encapsulations
These convenient once-daily vitamin packets are a great choice for men over 40, who want to take the guess work out of choosing what supplements to take.

Each Mens Pure Pack Contains:
3 capsules of men's nutrients
1 softgel of EPA/DHA essentials
1 capsule of vitamin D3
1 capsule of CoQ10
1 softgel of saw palmetto plus
1 capsule of magnesium
Each packet contains a total of 8 capsules per pack in a 30 day supply box.
Men's Pure Pack Benefits
Supports energy and stamina*
Supports cardiovascular, macular and prostate health*
For men over 40
Vitamin/Mineral Distinctions
3 capsules of Men's Nutrients multivitamin/mineral complex combined with added magnesium and 1,000 i.u. vitamin D3
Special Features:
Omega-3 fatty acids & CoQ10 for heart health
Saw palmetto & lycopene for prostate health
Convenient once-daily packet
Warning: Not to be taken by pregnant or lactating women. Take with food. If you have liver problems, consult your health care practitioner before use. Vitamin K may be contraindicated with Coumadin (Warfarin). If you have any health condition or are taking any medication, particularly blood thinning medication, consult your health professional before use.
Please see the details selection for further information or the ingredient tab to see specific values of nutrients. Still can't decide? Please call us to speak with one of our licensed health professionals to help decide the best selection for your health needs.
†††As Selenomax® (high selenium yeast). Selenomax® is a registered trademark of Nutrition 21, Inc. †† is a registered trademark of Kemin Industries, Inc. †Zeaxanthin is sourced from OPTISHARP™ brand. OPTISHARP™ is a trademark of DSM Nutritional Products, Inc.