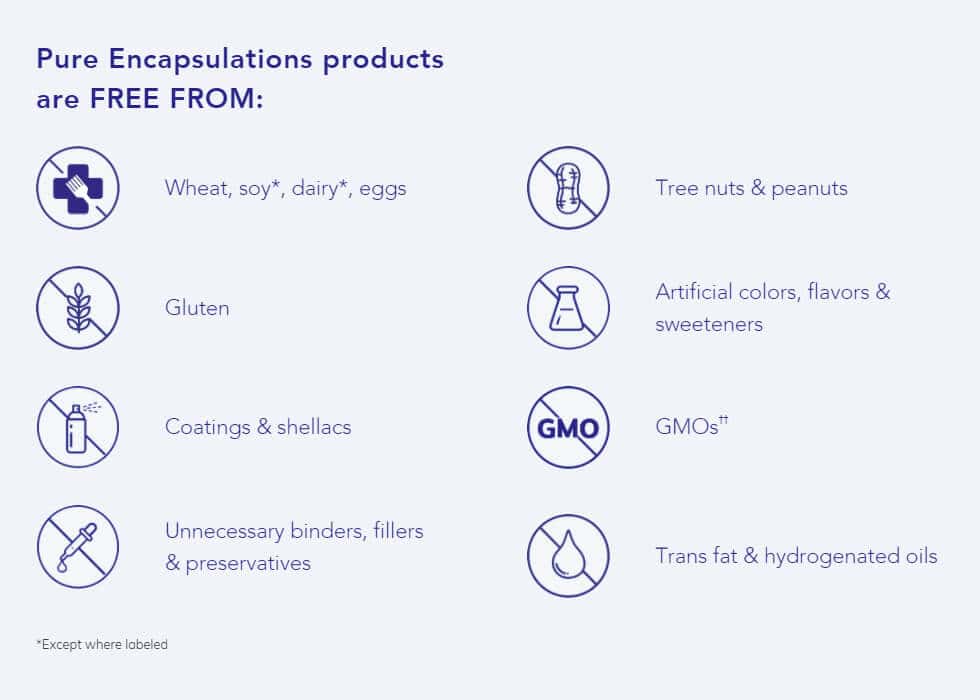 Suggested Use: As a dietary supplement, three (3) capsules daily in divided doses with meals, or more as directed by your healthcare practitioner.
PS 100 (phosphatidylserine) – PS 100 is a soy based form of phosphatidylserine, a phospholipid found abundantly in the brain. PS supports the phospholipid balance in the brain, which encourages positive mood, improved cognition and memory recall according to some studies on older adults. This product has no detectable GMO material. Preliminary studies suggest that supplementing phosphatidlyserine may reduce the risk of dementia in the elderly.
PS 100 contains phosphatidylserine, which supports mental acuity, memory, and healthy phospholipid balance in cell membranes. Phosphatidylserine is a phospholipid found in all cells, but is most concentrated in brain cells.*
This familiarly termed "brain nutrient" supports cognitive function, emotional well being and behavioral performance by restoring cell membrane composition. It has also been shown to support memory.*
In a double blind, placebo-controlled, multicenter study of 425 individuals, daily supplementation of phosphatidylserine over six months resulted in statistically significant support of behavioral and cognitive parameters. In another six month study of 40 individuals, phosphatidylserine supplementation enhanced cerebral metabolism and outcomes of cognitive training. These findings are consistent with earlier studies.*
In a placebo-controlled investigation of 149 subjects, the group receiving phosphatidylserine scored higher than placebo in performance tests related to memory tasks of daily life. In a trial of 35 subjects, those receiving phosphatidylserine exhibited behavioral support after six months.*
Very limited and preliminary scientific research suggests that consumption of phosphatidylserine may reduce the risk of dementia in the elderly.*
What is the Source?
Pure Encapsulations PS 100 contains 95-98% phosphatidylserine derived from soy. There is no detectable GMO material in this product. Hypoallergenic plant fiber is derived from pine cellulose.
Warnings If pregnant or nursing, consult your physician before taking this product. … Keep out of reach of children. … Do not use if tamper resistant safety seal is not intact. Store in a cool, dry place.
Allergen Info
Contains no hidden coatings, excipients, binders, fillers, shellacs, artificial colors or fragrances. In addition, contains NO dairy, wheat, yeast, gluten, corn, sugar, starch, preservatives or hydrogenated oils. CONTAINS soy.