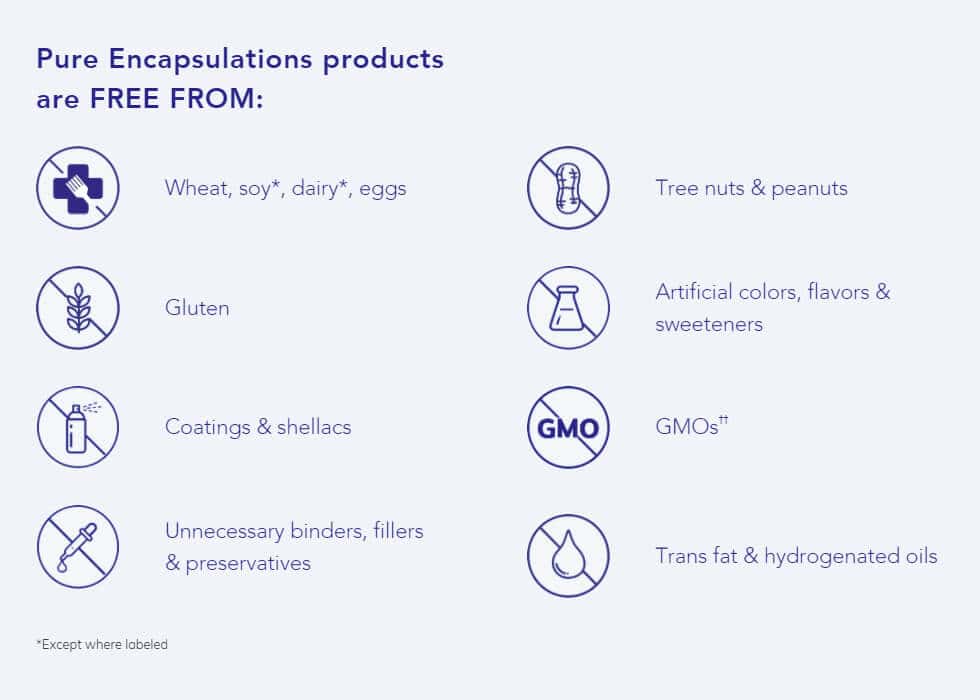 Suggested Use: 1-4 capsules per day, in divided doses, between meals.
l-Tyrosine – L-tyrosine by Pure Encapsulations is an amino acid which is a precursor for many neurotransmitters including dopamine, epinephrine and norepinephrine, as well as thyroid hormones that help with mood and cognitive function. This amino acid, although made readily by the body, is supplemented by those looking for a boost in mood and cognitive support. This ingredient has been used for many years safely and effectively for helping to control anxiety and stress.
Uses For l-Tyrosine
Cognitive Health: In the body, phenylalanine is converted to tyrosine. The amino acid tyrosine is a precursor of catecholamine neurotransmitters, including l-dopa, dopamine, epinephrine, and norepinephrine. These neurotransmitters are responsible for supporting emotional well-being and mental function. l-Tyrosine plays a role in promoting healthy neurotransmitter function in response to environmental and emotional stress. Research has indicated its potential to promote cognitive function and memory under stressful conditions. In one study, l-tyrosine enhanced mood and sleep in subjects with low dopamine levels.*
Thyroid:
Tyrosine is a key component in the synthesis of the thyroid hormone thyroxine.*
What Is The Source?
l-Tyrosine is extracted from protein and extensively processed and purified in a semi-synthetic process.
Are There Any Potential Side Effects Or Precautions?
If pregnant or lactating, consult your physician before taking this product. In rare cases, l-tyrosine has been associated with nausea, headache, fatigue, heartburn or joint pain. Consult your physician for more information.
Are There Any Potential Drug Interactions?
Tyrosine may alter the effects of thyroid medications. Avoid taking tyrosine with L-dopa. Consult your physician for more information.