Watch Video
What Is Premium Omega-3?
Premium Omega-3 is a NEW 3-IN-1 Formula containing Fish Oil + Vitamin D3 . Premium Omega-3 stands apart from copycats by using VESIsorb® for additional benefit and value. Our fish oil is one of the highest percentages of natural omega-3 fatty acids available without a prescription. The natural triglyceride form is the type of omega- 3 found in the foods we eat. Premium Omega-3 features VESIsorb®, providing a 567% increase in absorption and greater bioavailability compared to regular fish oil capsules. One premium Omega-3 softgel delivers a dose of EPA/DHA equivalent to six regular fish oil capsules.
What Makes This Fish Oil Supplement Any Different?
Premium Omega-3 is a unique, optimal blend of fish oil, Vitamin D3, and Astaxanthin in one high dose softgel capsule with VESIsorb® technology, offering maximum anti-inflammatory and anti-oxidant benefits.
Premium Omega-3 includes a dose of EPA/DHA that is equivalent to six regular fish oil capsules, one of the highest percentages of natural omega-3 fatty acids available without a prescription.
A study in humans comparing standard omega-3 fish oil to Premium Omega-3 with VESIsorb delivery system demonstrated an increase of 567% in peak blood levels of omega-3 (EPA). This increased efficiency means a significant green impact with fewer bottles, less packaging waste, and reduced transportation needs.
Formulated with highly absorbable sources of EPA, DHA, Vitamin D3 for maximum absorption, and astaxanthin, an anti-oxidant as much as 550 times stronger than Vitamin E, 800 times stronger than CoQ10, and 600 times stronger than vitamin C. No synthetic vitamin D2. Added bonus – consuming these three together allows your body to absorb more nutrients from each due to their complimentary effects.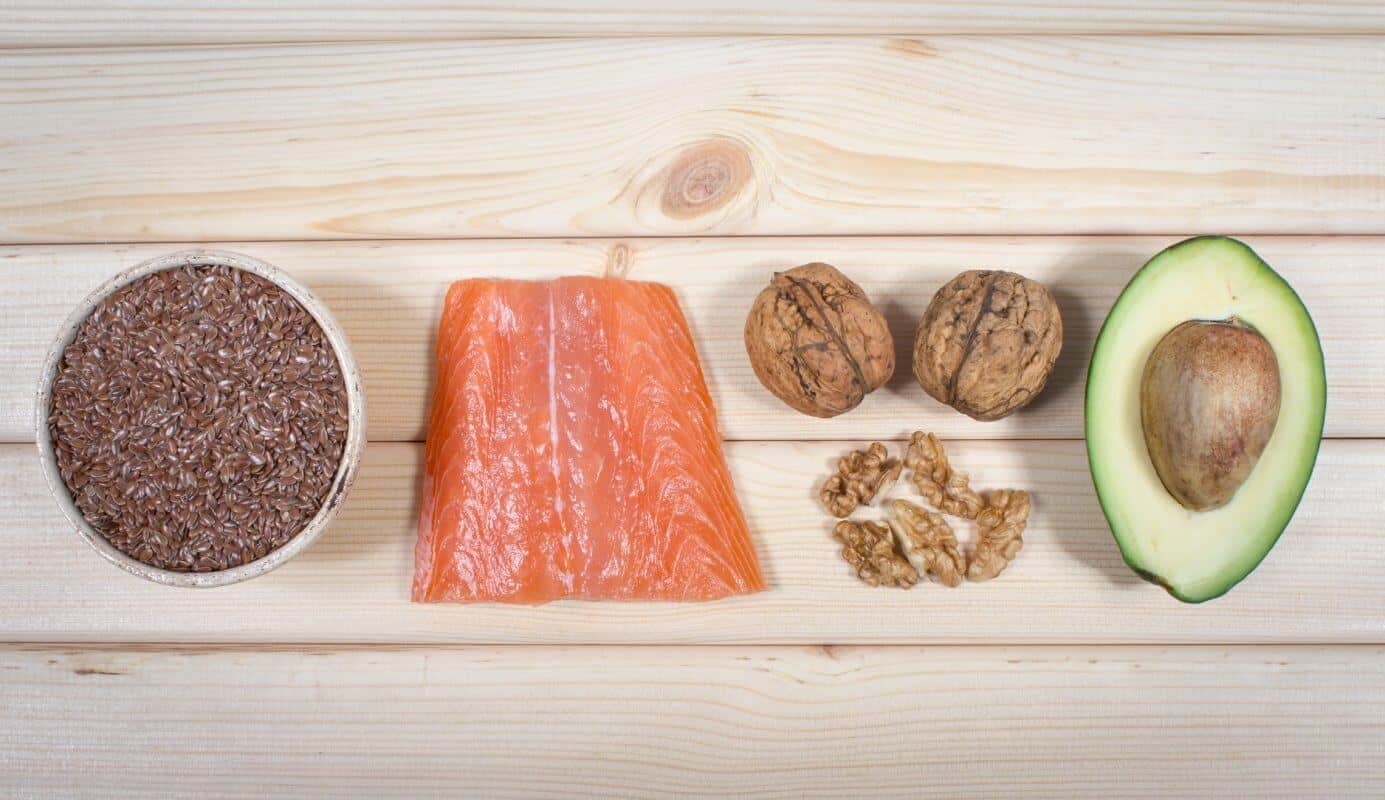 Who is it for?
In short – everyone. Omega-3 and Vitamin D are both common deficiencies. All three nutrients provide powerful anti-oxidant and anti-inflammatory healing benefits body-wide.
Why SHOULD I TAKE OMEGA-3 FATTY ACIDS?
Omega-3 deficiency is extremely common in America and can lead to a variety of problems including heart disease, inflammation, weakened immunity, obesity, and more. In fact, omega-3 is specifically recommended by the American Heart Association to help support cardiovascular health.*
Plenty of evidence-based human clinical studies and medical research have shown that EPA and DHA omega-3 fatty acids from fish oil can help:
Improve brain health and mental focus
Reduce inflammation
Promote healthy looking skin
Support cardiovascular health
Why DO YOU HAVE VITAMIN D IN YOUR FISH OIL?
Vitamin D is not just a vitamin but also a hormone precursor. Vitamin D deficiency is linked to health problems like autoimmune disease, weak immune system function, weak bones, and even learning disorders. Vitamin D's positive impact on the body includes:
Supporting brain health, positive mood, and memory
Promoting healthy immune function
Supporting healthy bones, joints, digestion, and even basics like cellular replication
Premium Omega-3 Features Include:
Fast acting ingredients with optimal bioavailability
VESIsorb® delivery system for vastly increased absorption rate
High quality sources and concentrated dosage
Increased levels of absorption due to the complementary effects of taking Omega-3 and vitamin D3 together
FISH OIL BENEFITS Benefits To You
Helps support memory and cognitive function
Powerful anti-oxidant and anti-inflammatory properties
Anti-aging benefits
Defense against oxidative stress
Supports healthy heart, bone, joint, lipid metabolism, skin health, and more.
About The Ingredients
OmegaChoice® Triglyceride Omega-3
Omega-3 fatty acids such as DHA and EPA are essential to health, but not made in the body. Omega-3 has been shown to be one of the most prevalent nutrient deficiencies in America. OmegaChoice® TG Omega-3 fatty acids in Premium Omega-3 are CO2 extracted fish oil concentrates providing 480 mg of DHA per serving, plus EPA and essential fatty acids in natural triglyceride form.
Vitamin D (cholecalciferol D3)
Vitamin D is also a common nutrient deficiency in the United States. Vitamin D is critical to allow the body to absorb calcium. It's also needed for muscle movement, nerve function, and immune system health. Premium Omega-3 includes the highly absorbable, non-synthetic form vitamin D3 (cholacalciferol).
How Omega-3's Are Associated with Longer Lifespans (Watch Video)
Study Shows This Nutrient Linked with Less Disease and Slower Aging
To Understand Why You Should Be Taking An Omega-3 Supplement, Have A Look At This Very Good Article Below:
Global Omega-3 Deficiency and the Importance of Essential Fatty Acids