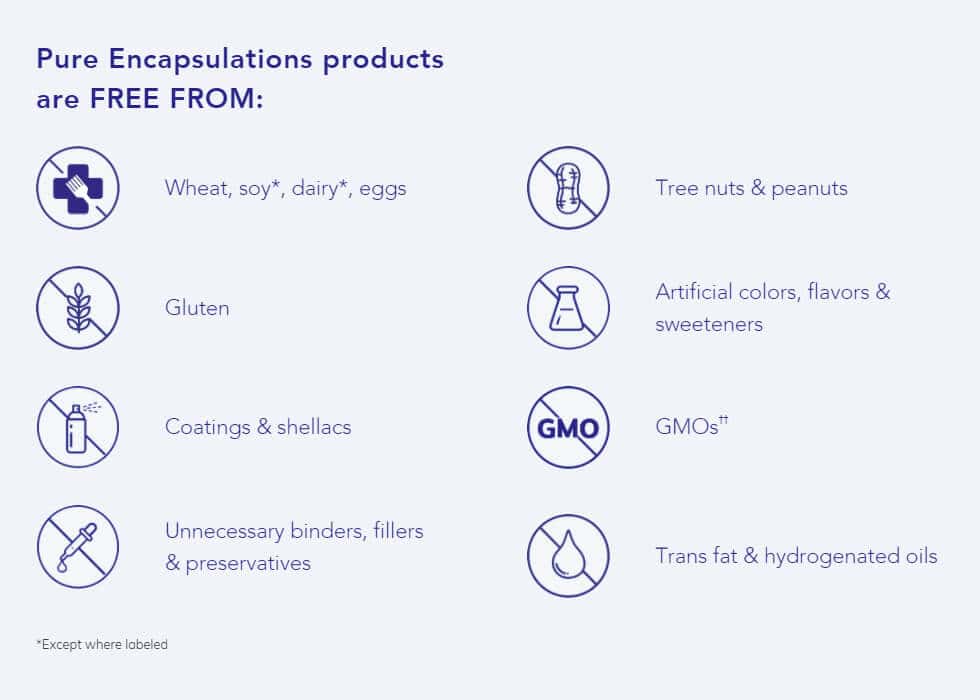 Suggested Use: 1 capsule per day, with a meal. Warning: Consult your physician before taking this product. May cause drug interactions or other serious complications.
Pregnenolone – Pregnenalone is the sometimes referred to the " hormone" as it serves as the precursor to steroid hormones. This hormone helps the body to create cortisol and other corticosteroids. Often declining in later years, especially in post-menopausal women, supplementing can benefit bones, joints, and cognitive issues. It is vital to have an in-depth consultation concerning your hormones before trying this supplement. Hormone levels can be determined through a saliva kit, which is important for accuracy in dosage. Customers should be aware that this drug may pose serious complications and may cause interactions with other medications, consult your physician before purchasing.
What Is It?
Pregnenolone, 3-alpha-hydroxy-5-beta-pregnen-20-one, is a precursor to over 150 steroid hormones and is produced naturally in the body from cholesterol.
Uses For Pregnenolone
Memory Support: Animal studies have reported that pregnenolone may help to enhance memory by modulating N-methyl-D-aspartate (NMDA) and gamma aminobutyrate (GABA) receptor activity in the brain. One study suggested that pregnenolone helped promote post-training task learning and memory.*
Immune Health: One study indicated that the 7-hydroxy metabolites from pregnenolone may help promote healthy immune system response.*
Mood Support: Pregnenolone has been reported to help promote feelings of emotional well-being. One study suggested that pregnenolone supported positive mood and feelings of motivation by mediating dopamine release.*
What Is The Source?
The compound diosgenin is extracted from wild yam and undergoes a proprietary synthetic process to develop the pregnenolone compound. The human body cannot metabolize wild yam into pregnenolone. This process can only take place in a laboratory.
Recommendations
• Pure Encapsulations recommends 10–30 mg per day,
with a meal, preferably in the morning or early afternoon.
• Pregnenolone should only be used under the direction and supervision of a health care practitioner.
• Practitioners are advised to test pregnenolone levels before making the decision to commence supplementation, and to monitor levels if supplementation is initiated, ensuring that proper levels are maintained.
• This product should not be taken by individuals with healthy levels of pregnenolone.
•Pregnenolone is best utilized by individuals above 40 years of age, and should not be used to enhance athletic ability or endurance.
Are There Any Precautions Or Potential Side Effects?
Precautions:
•NOT FOR USE BY INDIVIDUALS UNDER THE AGE OF 18 YEARS.
•DO NOT USE IF PREGNANT OR NURSING.
•KEEP OUT OF REACH OF CHILDREN.
• Consult a physician or licensed qualified healthcare professional before using this product if you have, or have a family history of, prostate cancer, prostate enlargement, heart disease, low "good" cholesterol (HDL), or if you are using any other dietary supplement, prescription drug, or over-the-counter drug.
•Do not exceed the recommended serving. Exceeding the recommended serving may cause serious adverse health effects.
Potential Side Effects:
•Possible side effects include acne, hair loss, hair growth on the face (in women), aggressiveness, irritability, and increased levels of estrogen.
•Discontinue use and call a physician or licensed qualified health care professional immediately if you experience rapid heartbeat, dizziness, blurred vision, or other similar symptoms.
•When taken at higher levels, irritability, over-stimulation and fatigue have been observed. Due to its effects on the GABA receptor in the central nervous system, supplementation with pregnenolone could cause problems in people with a history of seizures.
Are There Any Potential Drug Interactions?
Pregnenolone may inhibit drugs used to increase GABA activity (e.g., Neurontin); these drugs are frequently used in the treatment of epilepsy and depression.*