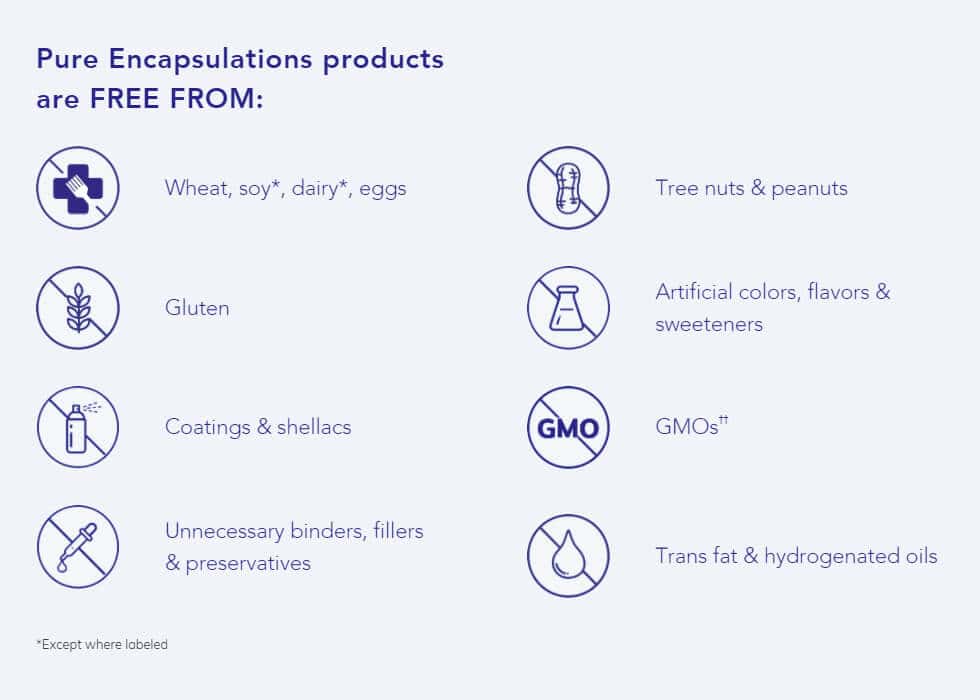 LiquiNutrients Information, Uses, Dosage & Recommendations
What Is It?
LiquiNutrients by Pure Encapsulations is a professional grade, high quality supplement made for the whole family. Appropriate for ages 4 and up, LiquiNutrients can be taken by adults as well who prefer the convenience of liquid nutrients over capsules. Absolutely no artificial ingredients, or preservatives, LiquiNutrients is also hypo-allergenic. Activated and bioavailable nutrients are easy to absorb and are quickly utilized by the body.
Vitamin/Mineral Distinctions:
Hypo-allergenic vegetarian formula
Activated vitamins and chelated minerals for optimal absorption
Special Features:
Enhanced with natural beta carotene, lutein, cranberry, tomato and carrot for powerful antioxidant protection*
Naturally flavored and sweetened
What Is The Source?
The nutrients found in LiquiNutrients are derived from the following: Vitamin C: corn dextrose fermentation Vitamin D3: lanolin Vitamin E: soybean oil Vitamin B1 (thiamine HCl): synthetic Vitamin B2 (riboflavin): corn dextrose fermentation Niacinamide and Niacin: synthetic Vitamin B5 (calcium pantothenate): synthetic Vitamin B6 (pyridoxal HCl): synthetic Vitamin B12 (methylcobalamin): corn dextrose fermentation Folic acid: synthetic Biotin: synthetic Minerals: naturally derived from lime of rock Beta carotene: D. salina (algae) Lutein: marigold Source of the mineral chelates include: Aspartate: synthetic Citrate: corn dextrose fermentation Glycinate: synthetic Gluconate: corn dextrose fermentation Natural vegetable glycerin is derived from coconut, palm and palm kernel oil. Natural mango and orange flavors are derived from the fruit. Citric acid is derived from corn dextrose fermentation. Maltodextrin is derived from corn. Cranberry juice concentrate is derived from the whole fruit and includes the fiber and seed oil.
Recommendations
Pure Encapsulations recommends:
– Adults: 2 teaspoons per day, with meals
– Children ages 4 and up: 1/2-1 teaspoons per day, with meals.
Are There Any Potential Side Effects Or Precautions?
At this time, there are no known side effects or precautions. If pregnant or lactating, consult your physician before taking this product. Are There Any Potential Drug Interactions? At this time, there are no known adverse reactions when taken in conjunction with medications. Consult your physician for more information.