Find Your Zen.
Centered Mind™ is a powerful supplement to enhance relaxation, focus, and creativity. It combines the benefits of L-theanine and Organic Reishi mushroom extract, two natural ingredients that work together the balance the body's stress responses.
Why is Relaxation Important?
Relaxation is crucial for both our physical and mental well-being. It helps to reduce stress, anxiety, and tension in our bodies and minds, allowing us to feel more at ease and peaceful. When we are relaxed, our heart rate and blood pressure decrease, which can have a positive impact on our overall health. Relaxation also helps to improve our sleep, boost our immune system, and increase our ability to focus and concentrate. It is essential to find time to relax and unwind regularly, to maintain a healthy and balanced lifestyle.
Centered Mind™ is a unique blend created by Pure Prescriptions, consisting of Organic Red Reishi mushroom extract and AlphaWave® L-Theanine. AlphaWave® has been clinically proven to enhance alpha brainwave activity and promote calm relaxation, without causing drowsiness.
What's Inside Centered Mind
AlphaWave® brand L-Theanine
L-theanine is an amino acid commonly found in green tea and is known for its relaxation-promoting properties. It is believed to work by increasing alpha brain waves, which are associated with a state of calm and relaxation, while also reducing beta brain waves, which are associated with anxiety and stress. L-Theanine has also been studied for its potential cognitive benefits, such as improving attention, memory, and learning. We utilize 200 mg of AlphaWave® brand L-Theanine, clinically proven to promote alpha brainwave activity without drowsiness. You can learn more about L-Theanine for Anxiety and Relaxation: How It Works and What You Need to Know here.
Organic Reishi Mushroom Extract
Also known as Ganoderma lucidum, Reishi is one of the most revered mushrooms in traditional Asian medicine, with a documented history of use for thousands of years. As an adaptogen mushroom, it has a variety of beneficial properties, including blood sugar balance, anti-inflammatory effects, liver protection, immune support, cardiovascular benefits, and altitude sickness support. Centered Mind™ employs 700 mg of Organic Red Reishi Extract, standardized for 30% Beta-D-glucans, and containing triterpenes and other naturally occurring compounds. Do you want to Learn More About Reishi Mushrooms? Read our blog post "Exploring the Calming Effects of Reishi Mushroom: Scientific Evidence and Health Benefits."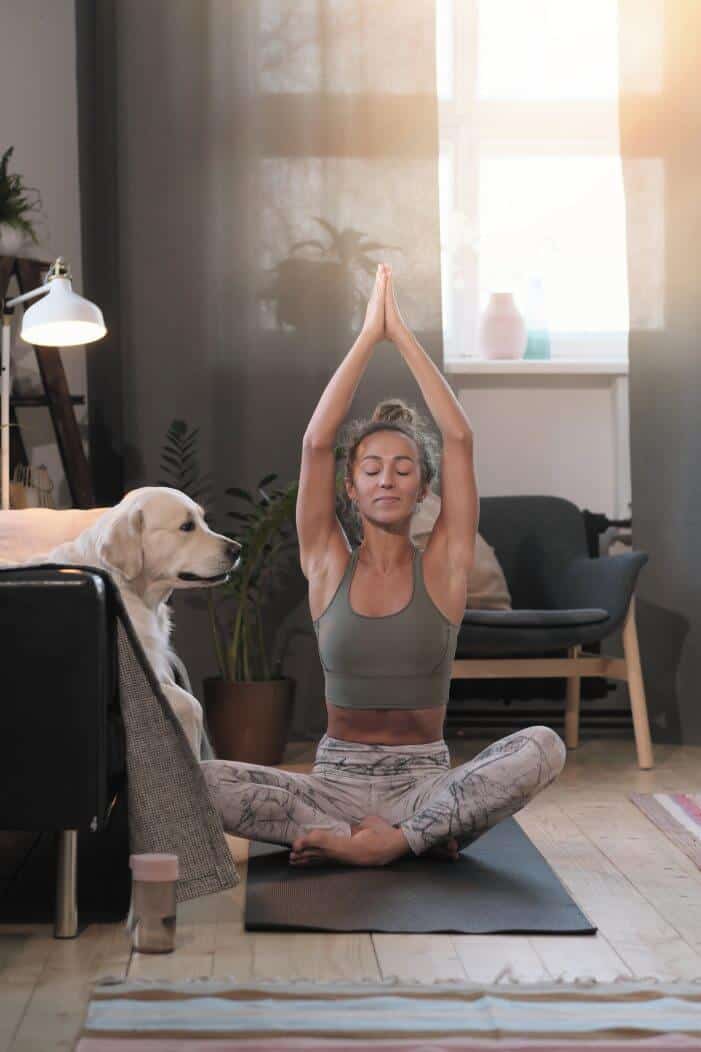 Calm, Clear Mind.
Benefits of Daily Usage
RELAX YOUR BRAIN

Organic Reishi mushroom extract is nature's calming elixir, soothing the brain and promoting relaxation with its potent adaptogenic properties.

ATTAIN BODY BLISS

Experience ultimate relaxation with patented Alphawave® L-Theanine, a powerful ingredient that unwinds the body, melts away stress, and leaves you feeling blissfully calm.

SUPERCHARGE YOUR IMMUNE SYSTEM

Our organic reishi mushroom extract features many bioactive compounds including beta glucans and antioxidant properties that help protect immune cells from oxidative damage, further strengthening the immune system.

REDUCE ANXIETY

Experience L-Theanine, a natural anxiety-reducer that gently soothes the mind, restores inner tranquility, and helps you face life's challenges with serenity.
Restore balance, clarity, and peace with Centered Mind – because a calm mind is a centered mind.