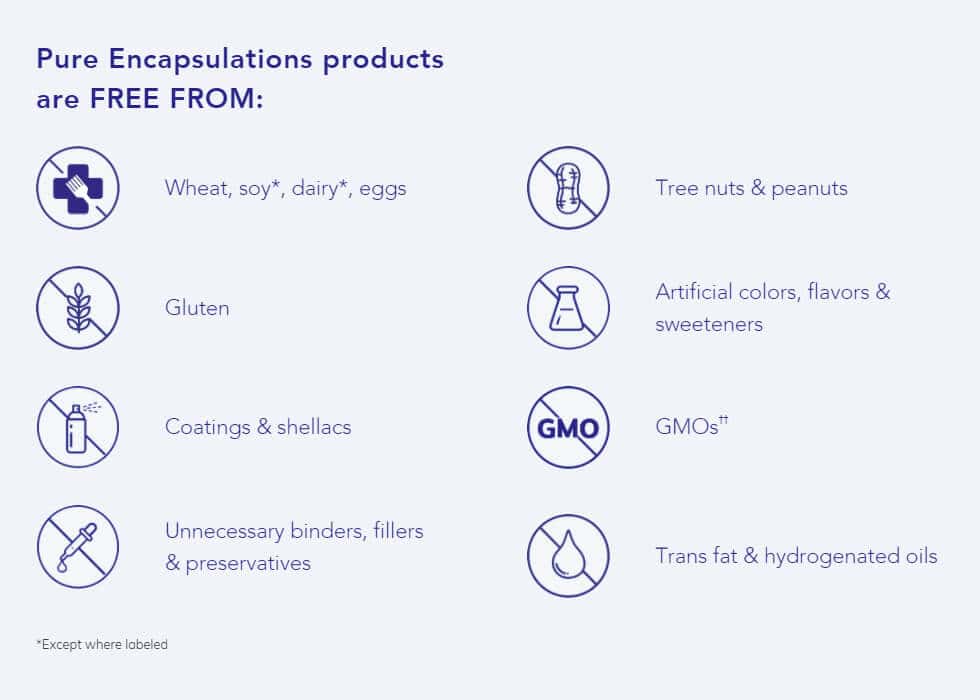 Suggested Use: 1-2 capsules per day, in divided doses, with meals.
Ultra B-Complex w/PQQ – Pyrroloquinoline quinone is an advanced antioxidant that functions as a B-vitamin cofactor, enhancing the activity of several B-vitamins. This formula by Pure Encapsulations incorporates all the B-vitamins in their most bioavailable form for optimum absorption. Additional alpha lipoic acid promotes additional antioxidant protection along with mitochondrial functioning and neuron membrane integrity.
Ultra B-Complex w/PQQ combines B-complex vitamins with PQQ for unique support of mitochondrial bioenergetics and function. The B-complex vitamins are essential to basal mitochondrial function as metabolic coenzymes and methyl donors while PQQ provides novel B-vitamin like activity and advanced antioxidant support, in part by activation of key genetic transcription factors. Alpha lipoic acid provides additional support for mitochondrial energy utilization and combined with luteolin, offers enhanced nervous system antioxidant activity.