Celebrate The Sunshine Vitamin
Experience the New Ultimate Vitamin D: Over 2X Stronger with High Potency (5,000 IU) Vitamin D3 and Enhanced Absorption with Organic Coconut Oil.
Why Is Vitamin D So Important?
Many individuals experience vitamin D deficiency due to various factors such as limited sun exposure, lifestyle choices, or specific health conditions. In such cases, taking a vitamin D supplement can be highly beneficial. These supplements provide a convenient and reliable way to ensure adequate vitamin D levels, especially when natural sunlight exposure is insufficient.
Vitamin D deficiency has been associated with weakened bone health, increased risk of fractures, compromised immune function, and a higher susceptibility to certain diseases. By taking a vitamin D supplement, you can effectively address this deficiency and promote stronger bones, enhanced immune response, and overall well-being.
The newly formulated Ultimate Vitamin D offers a potent solution, delivering more than twice the strength with its high potency (5,000 IU) Vitamin D3. Furthermore, the addition of organic coconut oil enhances the absorption of this essential nutrient, maximizing its effectiveness.
Supplementing with Ultimate Vitamin D helps bridge the gap between vitamin D requirements and natural production, empowering you to optimize your vitamin D levels, support bone health, fortify your immune system, and boost overall health.
Need More Reasons to Take Vitamin D?
Human skin cells can synthesize adequate vitamin D after exposure to UV-B rays from sunlight, which is why it is sometimes called the "sunshine vitamin." However, many people fail to maintain adequate vitamin D intake. Supplementation with Ultimate Vitamin D3 can help against deficiencies that are on the rise from modern lifestyle practices, including the use of sunscreen and increased time spent indoors.
The High potency and patented Ultimate Vitamin D3 offers multi-purpose support for calcium homeostasis, promoting bone and cellular health, and cardiometabolic health, promoting healthy inflammatory balance, glucose metabolism, blood flow and antioxidant defense*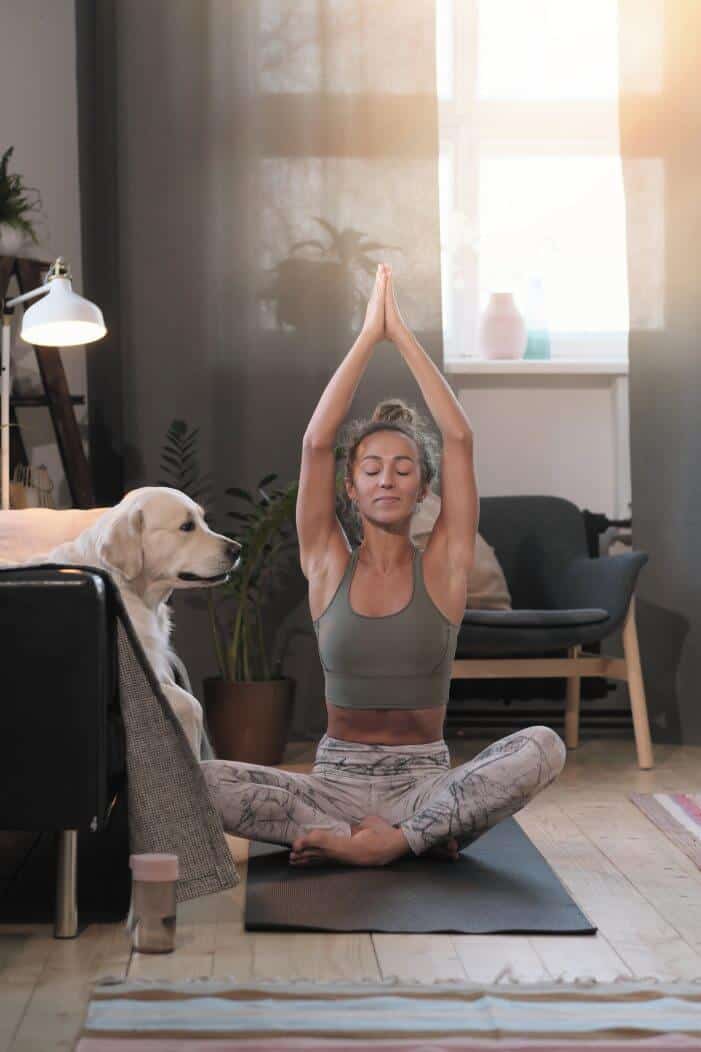 Sunshine Delivered Daily
Benefits of Daily Usage
BONE HEALTH*

Vitamin D is known to support calcium absorption in the gut, which can help maintain normal bone and teeth structure.

SUPPORTS IMMUNE HEALTH*

Vitamin D is recognized for its role in the normal functioning of the immune system.

MOOD & WELL-BEING*

While the relationship between vitamin D and mood is still being explored, some individuals find value in supplementing with vitamin D, especially during months with limited sunlight.

GENERAL WELLNESS

There's interest in the potential broader health-supportive roles of vitamin D. For instance, it's involved in maintaining the health of muscles and the nervous system.
What's Inside Our Vitamin D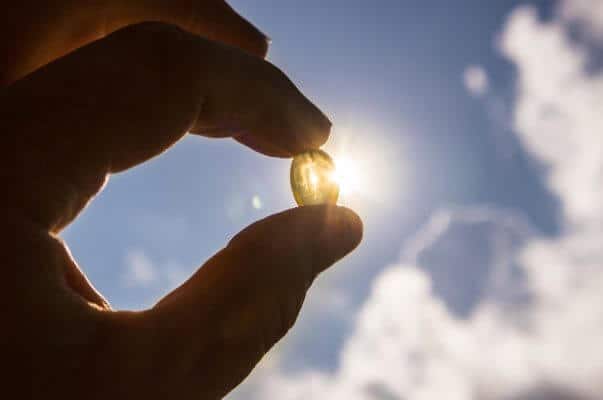 Vitamin D3
Ultimate Vitamin D3 follows Good Manufacturing Process protocols ensuring a standardized and high-potency 5,000 IU per softgel. Ultimate Vitamin D3 is from lanolin, which is extracted from sheeps wool. This is taken from the wool of healthy living sheeps from Australia and New Zealand. The vitamin D contained in each softgel contains the active form (Vitamin D3) that the body can readily use as opposed to cheaper forms of Vitamin D2 that are sometimes used to fortify food and used in other brands.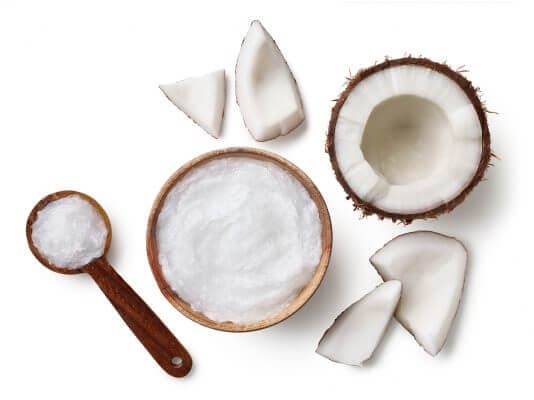 Organic Coconut Oil
We add organic coconut oil because Vitamin D is a fat soluble vitamin, and by adding a healthy fat like coconut oil, Ultimate Vitamin D3 can achieve a better absorption rate into your body to exert its many health benefits for maximum results.
What People Are Saying

Average 4.9 star rating
---

Pure Prescriptions Does It Again! This Ultimate Vitamin D is the answer to so many issues and we are so glad that Pure Prescriptions is a company that recognizes how important our health means to all of us! Thanks also for expediting our order to us quickly. True winners and worth every penny!
---

The Best Vitamin D Available!
Vitamin D is so popular and so well-studied that you can even find it at any mass market store, including Costco. What nobody else has is the organic coconut oil mixed in with their vitamin d to greatly enhance absorption. This may be a little more expensive, but it's well worth knowing that your body is able to absorb more.
---

Excellent Product – Works As Advertised. This is very absorbable and fast acting. Within a month after starting this D3, my levels were up to the optimum levels per my naturopath. I will continue to use Ultimate Vitamin D3 for the foreseeable future!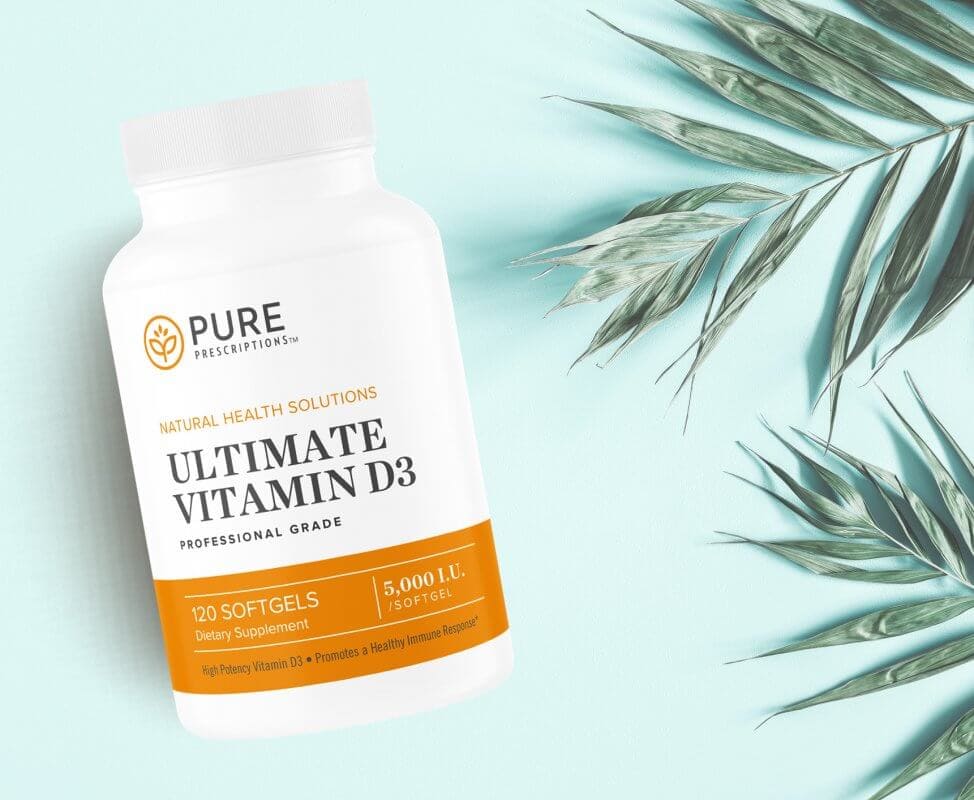 Vitamin D is your sunshine superpower for stronger bones, a happier mood, and a healthier you!