Max Strength Nattokinase
Nattokinase (pronounced nat-oh-KY-nase), is an enzyme that is extracted from the fermented soy food called "natto." Natto is regarded by the Japanese as a very healthy food and has been consumed there for centuries. Nattokinase, however, has only recently been discovered, isolated and investigated.
IMPORTANT NOTE: If you are looking for the best form of Nattokinase, we recommend Cardiokinase Brand Nattokinase.
A Few Features of Cardiokinase:
Cardiokinase contains the strongest strain of nattokinase.
Cardiokinase is the ONLY Brand of Nattokinase that is endorsed by Dr. Sumi, the discover and key researcher of Nattokinase.
Cardiokinase is the recipient of the prestigious Nutrition Business Journal product merit award.
You Can Learn More About This Better and More Potent Nattokinase Here
FAQ: Nattokinase NSK-SD® Information
From traditional Japanese soy food comes a breakthrough supplement. Nattokinase (nat-oh-KY-nase), an enzyme that is extracted from the fermented soy food called "natto." Natto is regarded by the Japanese as a very healthy food and has been consumed there for centuries. Nattokinase, however, has only recently been discovered, isolated and investigated. The research and anecdotal reports are very promising, suggesting that nattokinase confers several important health benefits.
Who Discovered Nattokinase?
Dr. Hiroyuki Sumi, M.D., Ph.D. discovered nattokinase in the 1980's. Dr. Sumi had studied about 200 different foods from around the world, and found that natto was the best fibrinolytic agent (see below). He did further research and was able to isolate the specific enzyme responsible for this fibrinolytic activity. He named this enzyme nattokinase. *
What Is Fibrin and Why Does It Matter?
Fibrin is a protein that naturally forms in the blood after trauma or injury. Fibrin may also form in the absence of any trauma or injury. When unhealthy fibrin formation occurs, there are major implications for cardiovascular health. The consequences can include:
Formation of unhealthy blood clots
Increased blood viscosity (thicker)
Impaired circulation
Effects on blood pressure
Blood cells are more likely to stick to vessel walls, especially veins, in a process that further encourages the development of unhealthy clots
Many common health conditions, from mild (sore, aching muscles) to life-threatening (stroke), are either caused by or worsened by increased blood viscosity and unhealthy clot formation.
What Is a Fibrinolytic Enzyme?
A fibrinolytic enzyme is an enzyme that breaks down or dissolves fibrin. There are 3000 + enzymes in the human body yet only one, plasmin, breaks down fibrin. Unfortunately, the body's production of fibrinolytic enzymes tend to decline with age. Nattokinase and plasmin are known as fibrinolytic enzymes. *
Is Nattokinase Safe?
Yes. Toxicity studies on nattokinase have indicated no toxicity for this ingredient.
Can Nattokinase Be Taken With Other Medications?
Nattokinase can be taken in conjunction with other medications. However, if you are pregnant or breastfeeding, or taking prescription medications, please consult with your health care professional before using Nattokinase.
If your doctor is not familiar with Nattokinase™, please contact us so we may provide them with information and address any concerns they may have. Call 800.860.9583
Why Pure Prescriptions™ Brand of Nattokinase?
Pure Prescriptions offers the same Nattokinase NSK-SD that has been used and proven in clinical studies. The Pure Prescriptions brand of Nattokinase is maximum strength and uses a healthy vegetarian encapsulation in various sizes, 90 and economical 180 count.
Not all Nattokinase Is The Same, There Are Safety Considerations To Be Aware Of.
It's important to be cautious about the potential hazards we subject our bodies to. And the same holds true for what we should put into our bodies to enhance out health in a safe manner.
Nattokinase NSK-SD® is a potent fibrinolytic from natto, a traditional Japanese fermented soy-based cheese. It has been shown to assist in the healthy flow of blood by supporting the circulatory system of the body.
It's essential that your nattokinase doesn't include Vitamin K in order to prevent an adverse interaction with drugs such as Coumadin®. Thus, our patented process extracts all traces of Vitamin K. To validate the product's safety, more than $1 million has been invested in studies. Plus, NSK-SD contains an unprecedented high activity of nattokinase, over 20,000 fibrin units per gram (FU/g), that's more than 200% the effectiveness of other nattokinase products.
So when it's difficult to tell the difference between one nattokinase and another, trust the one that's been tested, proven and is more effective.
Maximum Strength Nattokinase NSK-SD:
validated safe with No Vitamin K. Genuine Nattokinase NSK-SD® is available from Pure Prescriptions.
How to Use Nattokinase (Dosage):
As a dietary supplement, 1 to 3 vegetarian capsules daily, or as directed by a healthcare practitioner. May be taken with or without food. If taken with anticoagulant drugs, use under medical supervision.
Videos & Articles Related to Nattokinase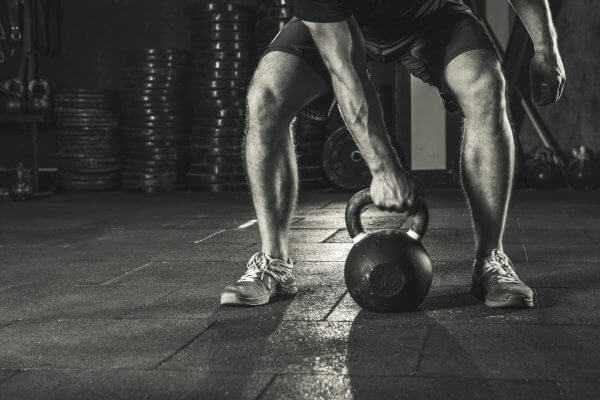 There are only so many minutes in the day to exercise, which probably has you [...]