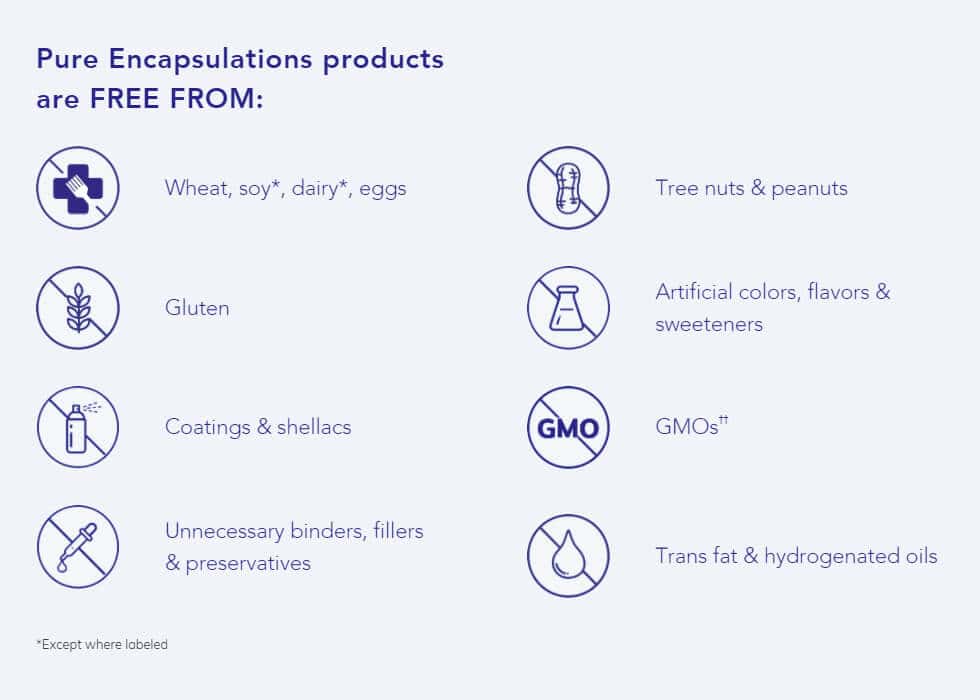 Suggested Use: 1 capsule per day, with a meal
Resveratrol – Resveratrol is a polyphenol found primarily in red wine. The french have long been touted as the lover of food and wine and even with high fat foods and breads, their hearts and cardiovascular system seem to be healthy. The link between drinking red wine with meals and a healthy heart may be contributed to the resveratrol found in the red wine itself. Resveratrol contains heart healthy compounds that work to provide cardiovascular support, maintain the integrity of the vascular system and may help in preventing red blood cells from sticking together.
Resveratrol
Antioxidant and cardiovascular support
Resveratrol is a compound often associated with the health benefits of red wine, because of its powerful antioxidant and cardioprotectant properties. It promotes cardiovascular health through its antioxidant action and its ability to promote healthy platelet function and maintain healthy arachidonic acid metabolism. Pure Encapsulations Resveratrol is derived from one of the richest known sources, Polygonum cuspidatum, an herb utilized for centuries.
Resveratrol is standardized to contain 20% trans resveratrol and 10% emodin, providing enhanced cardiovascular and antioxidant support.
Are There Any Potential Side Effects Or Precautions?
It is recommended to use resveratrol cautiously in patients with hormonal disorders and those using estrogen therapy, as resveratrol may act as either an estrogen agonist or estrogen antagonist. If pregnant or lactating, consult your physician before taking this product.
Are There Any Potential Drug Interactions?
Resveratrol may be contraindicated with blood thinning medications. Consult your physician for more information.
REFERENCE: Zhuang H, Kim YS, Koehler RC, Dore S. Potential mechanism by which resveratrol, a red wine constituent, protects neurons. Ann N Y Acad Sci 2003 May;993:276-86.