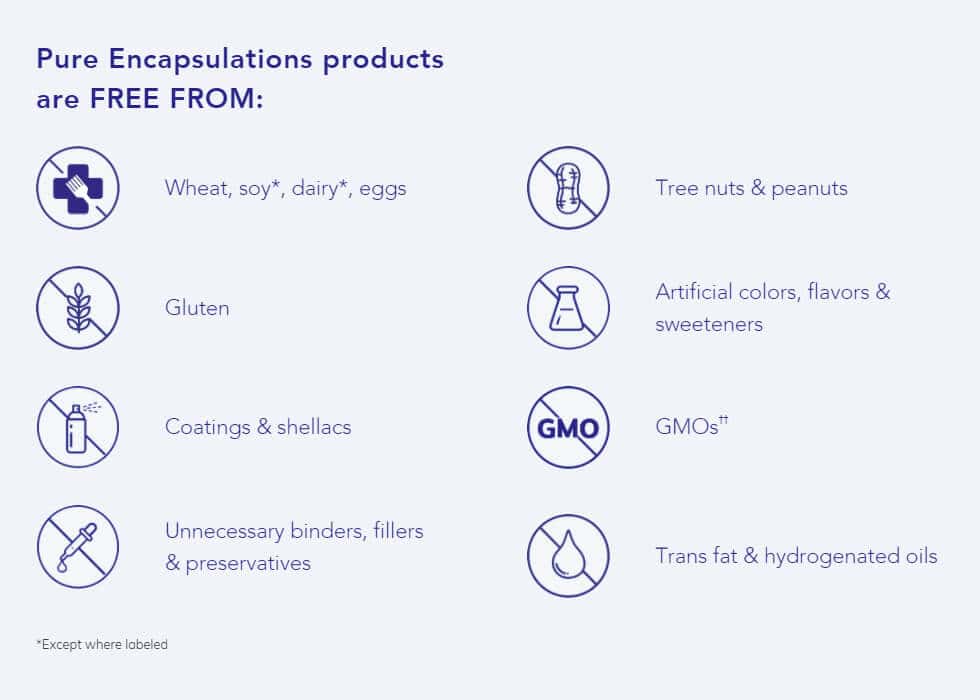 Suggested Use: Take 1 packet daily (8 capsules), with a meal for gentle, daily detoxification support*.
Detox Pure Pack – Looking for a daily pack for detox support? Pure Encapsulations newest pure pack offers a convenient daily pack featuring: UltraNutrient, Cardio Health Complex, Liver Enhance Blend, EPA/DHA Essentials, Liver G. I. Detox, 600 mg of N.A.C. and 1,000 mg of Taurine.
Indications:
√ Support for healthy detoxification* Vitamin/Mineral Distinctions:
√ 3 capsules of UltraNutrient® multivitamin/mineral complex Special Features:
√ Promotes phase II detoxification in the liver with broccoli, curcumin, silymarin and amino acids*
√ Maintains liver health with glutathione, NAC, alpha lipoic acid and other antioxidant nutrients*
√ Enhances healthy hepatic fat metabolism and bile flow with artichoke and taurine*
√ Supports G.I. cell health and detoxification with l-glutamine, omega-3 fatty acids, and chlorella*
√ Convenient once-daily packet; offers gentle detoxification support for short-term or daily use*
Metafolin® is a registered trademark of Merck KGaA, Darmstadt, Germany. As Selenomax® (high selenium yeast). Selenomax® is a registered trademark of Nutrition 21, Inc. is a registered trademark of Kemin Industries, Inc. Zeaxanthin is sourced from OPTISHARP™ brand. OPTISHARP™ is a trademark of DSM Nutritional Products, Inc. ChromeMate® brand niacin-bound chromium. U.S. Patents 4,923,855; 4,954,492; 5,194,615. ChromeMate® is a trademark of InterHealth, N.I. is a registered trademark of KYOWA HAKKO BIO Co.,Ltd.