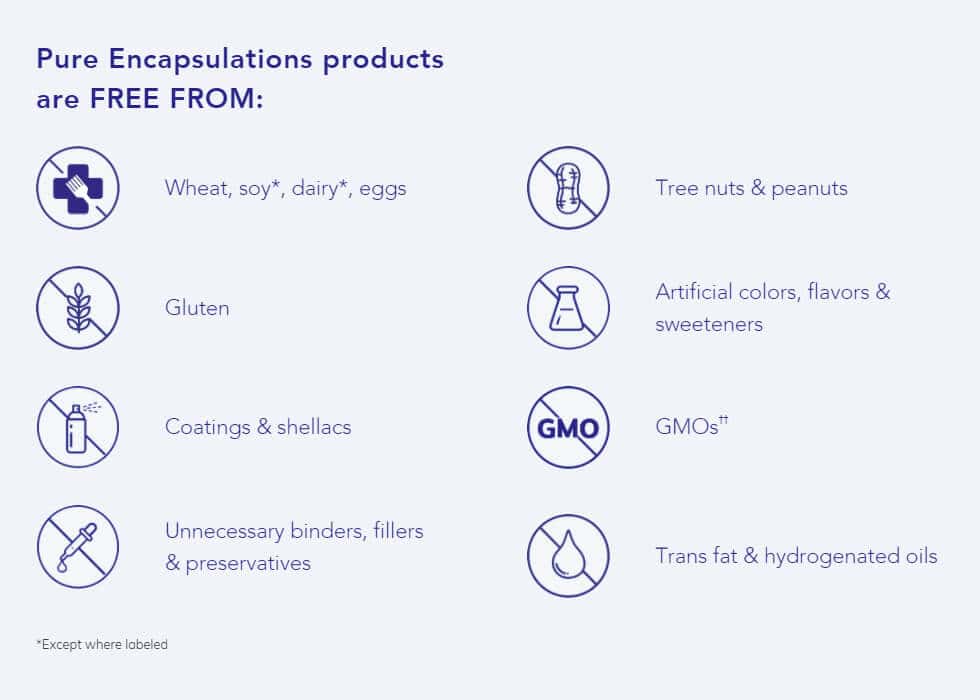 Suggested Use: 2 capsules daily, in divided doses, with meals.
Iodine and Tyrosine – Iodine and Tyrosine by Pure Encapsulations provides added support for thyroid hormone synthesis. Iodine and tyrosine are both necessary for healthy metabolic functioning. These ingredients are highly absorbable forms, with clinical research. Questions on this product or others? We offer complimentary phone consultations with licensed health professionals, we are happy to help you personally.
What Is It?
This formula combines the amino acid tyrosine and the trace mineral iodine for thyroid hormone synthesis and healthy metabolic function.*
Uses For Iodine and Tyrosine
Thyroid Support: Tyrosine plays an important role in the production of thyroid hormones. Studies show that tyrosine interacts with iodine to promote thyroid hormone formation.*
What Is The Source?
Iodine is derived from salt brine. l-Tyrosine is extracted from soybeans.
Are There Any Potential Side Effects Or Precautions?
If pregnant or lactating, consult your physician before taking this product. Too much iodine can actually be contraindicated for healthy thyroid function. Iodine supplementation should be closely monitored by a health professional. In sensitive individuals, iodine has been reported to cause an acne-like rash.
Are There Any Potential Drug Interactions?
Iodine is probably best avoided when taking Armour or Synthroid thyroid medications.