Greens You Can Trust, Taste You Will Love.
Get Fresh with an unbeatable taste and 6 new organic blends packed with fruits, vegetables, enzymes, probiotics, adaptogens, mushrooms, and more. Our carefully crafted formula is like no other, providing you with the nutrients you need to feel your best.
What is NewGreens?
NewGreens is a nutrient-packed green drink that provides a convenient and easy way to boost your daily intake of fruits, vegetables, enzymes, probiotics, adaptogens, mushrooms and more. The 2023 reformulation offers an all-new taste and features 6 organic blends that are carefully selected to provide you with the essential nutrients your body needs to function optimally. Whether you're looking to improve your digestion, energy levels, or overall wellness, NewGreens can be a great addition to your daily routine. Plus, it's organic and free from artificial flavors, colors, and sweeteners, so you can feel good about what you're putting into your body. Welcome to The New Daily Dose!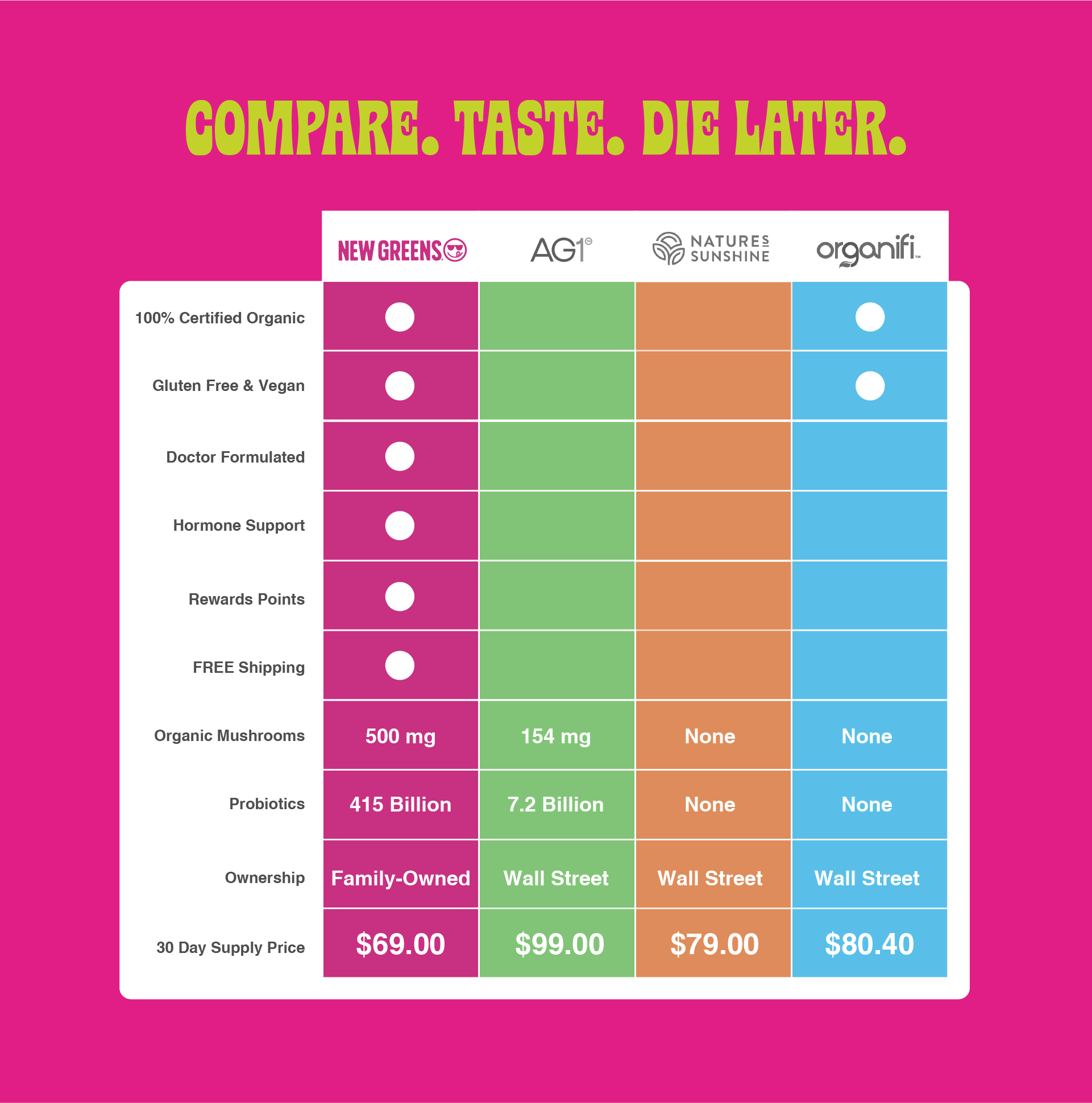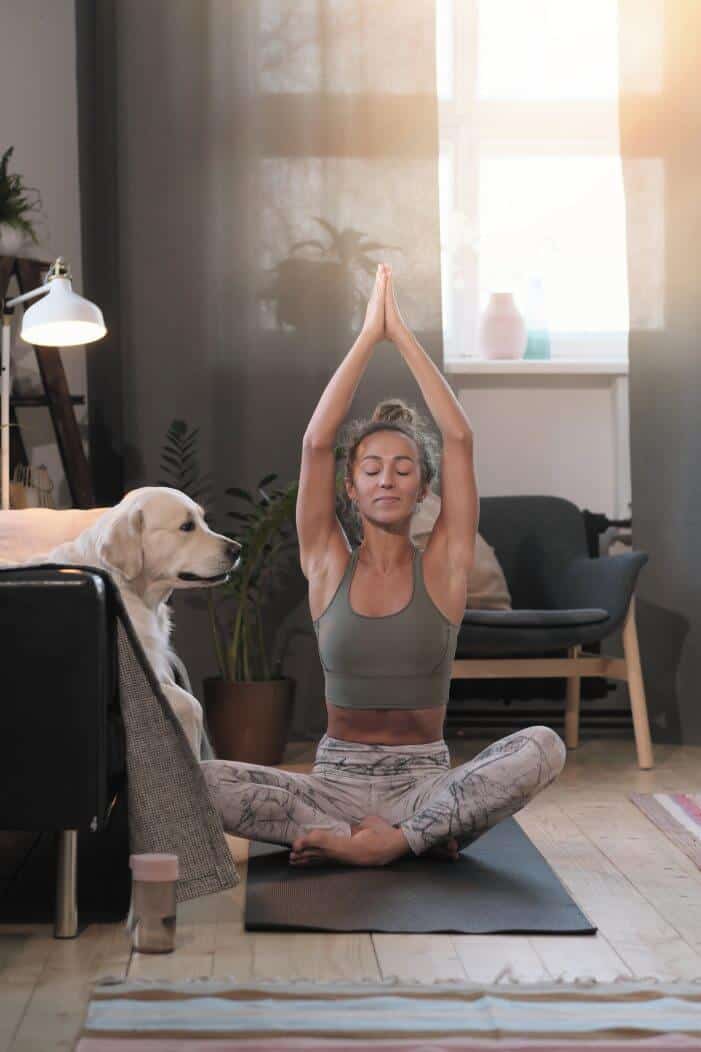 Organic, Clean, Tasty.
Benefits of Daily Usage
CONVENIENCE

Phytonutrients. Antioxidants. Vitamins & Minerals. Green vegetables are packed full of some of the essential nutrients our bodies need but typically lack in our modern diets. Organic produce is expensive, and daily juicing is a grind. That's why we created NewGreens® —a carefully crafted combination of superfoods that deliver an optimal, on-the-go nutrient boost.

ENERGY, FOCUS, IMMUNITY.

Elevate your vitality with our organic mushroom & adaptogen blends, a powerhouse elixir that enhances energy, sharpens focus, and fortifies the immune system

GUT HEALTH & DETOX

Revitalize your gut and cleanse your body with our organic blend of fiber, enzymes, and potent probiotics, working harmoniously to support optimal gut health and promote detoxification
What People Are Saying

Average 4.9 star rating
---

OMG! Simply the BEST Green Juice. I honestly didn't know that a green powder could taste so good. I've tried other brands like Organifi (which is just okay) and I've even tried AG-1 but that was a disaster. I was pleasantly surprised by how much better this product is is compared to these other brands and have already ordered again!
---

NewGreens is like drinking a big organic salad… Except it actually tastes good. Won't ever go back to Athletic Greens or any of those other green drinks because they taste so bad. Do Yourself a favor and just buy some already.
---

My husband and I have been drinking NewGreens now for a month. It is very easy to add into your your daily routine. It mixes really easily without any clumping and has a wonderful smell and the taste is way better than anything else out there that you always hear about. NewGreens IS IT and our kids even drink it!
What's Inside NewGreens?
Our new Berry Flavor is simply delicious, and the mixability is second to none. We're proud to say that our ingredients are certified organic, non-GMO, gluten-free, and vegan. And when you compare our ingredients to other green drinks on the market, you'll see why NewGreens is the better choice.