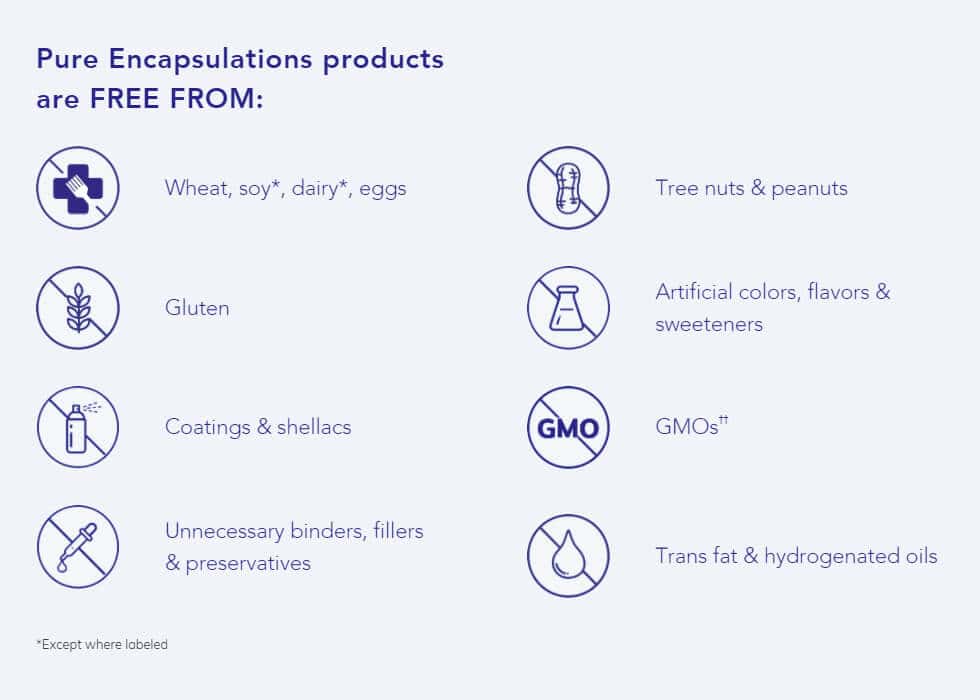 Suggested Use: serving size: WheyBasics Vanilla Bean flavor: 24 g (1 scoop) servings per container: 20 Recommendations: Add 1 serving to water, milk or juice. Blend with fresh or frozen fruit pieces if desired. Shake, stir, or blend until smooth. **Warning: Very low calorie protein diets (below 400 calories per day) may cause serious illness or death. Do not use for weight reduction in such diets without medical supervision.
WheyBasics – WheyBasics is the perfect protein powder for those looking for a healthy weight management tool in combination to diet and exercise. With 21 Grams of protein, and 3 grams of l-glutamine per serving, this power packed protein powder will support your work out and help build muscles and aide with recovery. Utilizing undenatured whey, Pure Encapculations WheyBasics provides branched chained amino acids, as well as immunoglobulin and lactoferrin to also support the immune system. The immune support nutrient, lactoferrin, is a component of the whey fraction in cow"s milk, which has shown some antibacterial and antiviral properties.
What Is It?
WheyBasics provides 21 grams of high quality whey protein per serving in a great-tasting naturally flavored and sweetened formula. Whey protein naturally contains high levels of l-glutamine and branched chain amino acids.
Are There Any Potential Side Effects Or Precautions?
If pregnant or lactating, consult your physician before taking this product. At this time, there are no known side effects or precautions.
Are There Any Potential Drug Interactions?
At this time, there are no known adverse reactions when taken in conjunction with medications. Consult your physician for more information.
Features Include
• 21 grams protein
• 3 grams l-glutamine
• 4.75 grams branched chain amino acids, including 2 g l-leucine
• Low in fat and < 1% lactose
• Instantized for easy mixing Nutritional considerations include
• Supports immune function with protein, l-glutamine, lactoferrin and immunoglobulins*
• Promotes healthy weight management in combination with diet and exercise*
• Supports sports nutrition with protein, l-glutamine and branched chain amino acids for healthy muscle function and muscle recovery*
• Encourages overall daily wellness with high quality protein nutrition*
What Is The Source?
Whey protein isolate is extracted using membrane technology to create a highly purified, undenatured protein isolate. Lecithin is derived from soy.