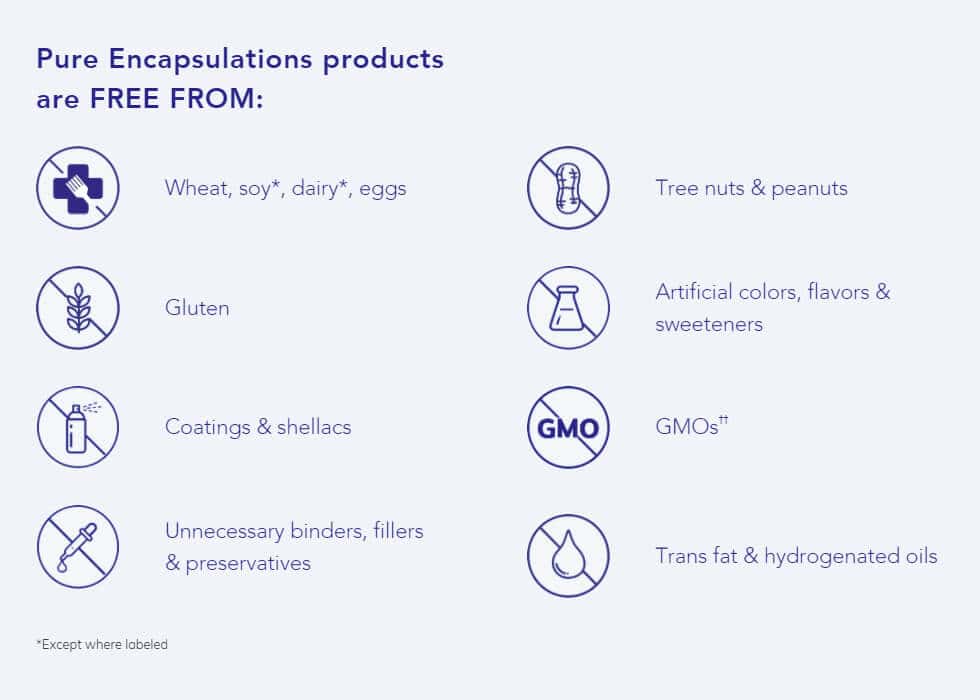 Suggested Use: 4 capsules per day, in divided doses, with 8-10 oz water, with meals
Ligament Restore – Anyone who has gone through the trials of an injury and subsequent recovery, knows what a long process this can mean. Supplementing the right ingredients to help rebuild cartilage, specifically ligaments is crucial. Ligament Restore by Pure Encapsulations provides the necessary ingredients for the rebuilding and strengthening of ligament tissue, tendons, and connective tissue. This formula can also be taken to help protect the joints and cartilage from further damage. Safe and effective with clinically proven results. A customer favorite!
Ligament Restore
Combines glucosamine, collagen, amino acids, vitamin C and herbs to maintain healthy tendons, ligaments and joints
Provides glucosamine sulfate as a building block for tendons, ligaments, and joints; enhances the natural repair processes of healthy connective tissue; protects cartilage from the effects of mechanical stress*
Contains Contains BioCell Collagen®, a naturally occurring blend of hyaluronic acid (HA), chondroitin sulfate, glucosamine sulfate and amino acids to promote cartilage synthesis and joint integrity; supports joint function and comfort as suggested in a double blind placebo–controlled study*
Encourages collagen formation with l–lysine and l–proline, which are hydroxylated to form hydroxyproline and hydroxylysine, forming the "glue" that holds collagen together*
Includes silica and vitamin C as cofactors for connective tissue matrix formation and repair*
Maintains healthy eicosanoid metabolism with devil's claw and curcumin; supports joint flexibility, function and comfort*
Helps recovery from strains and sprains or overall wear and tear*
Best taken daily to maintain connective tissue resiliency*
REFERENCE: Lippiello L. Glucosamine and chondroitin sulfate: biological response modifiers of chondrocytes under simulated conditions of joint stress. Osteoarthritis Cartilage. 2003 May;11(5):335-42.