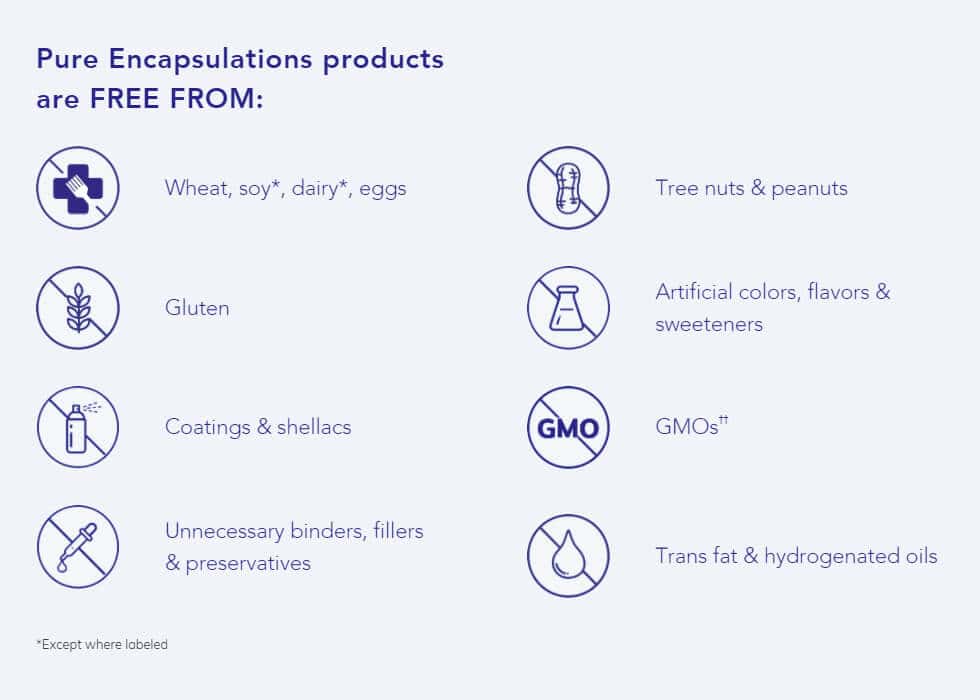 Suggested Use: 2-3 capsules per day, in divided doses, between meals.
l-Methionine – Pure Encapsulations L-methionine, is an important amino acid for many metabolic and bodily functions. This amino acid is safe and effective to take, as it supports our skin, liver functions, and also works as an antioxidant. L-methionine can be used to help fight fatigue, and as a histamine blocker. Safe and effective for supplementation.
What Is It?
l-Methionine is an essential amino acid that provides nutritional support for the building blocks and proteins of the human body.*
Uses For l-Methionine
Various Physiological Support Properties: Methionine contains sulfur, an important component of cartilage building blocks such as proteoglycans and glycosaminoglycans. Methionine is incorporated into tissue proteins and enzymes and is a component of active peptides, including methionine enkephalin and various endorphins. One of the main roles of methionine is as a methyl donor, contributing to numerous physiological pathways in the body including formation of myelin components. In one such pathway, methionine converts to s-adenosylmethionine. In studies, l-methionine has demonstrated the ability to promote healthy cellular metabolism, enzyme activity, and glutathione concentration. Methionine, like choline and betaine, is also a lipotropic compound supporting lipid metabolism and enhancing healthy hepatic function. In combination with antioxidants, methionine may play a role in healthy pancreas function.*
What Is The Source?
Pure Encapsulations l-Methionine is synthetically derived.
Are There Any Potential Side Effects Or Precautions?
At this time, there are no known side effects or precautions of supplemental l-methionine in the dose recommended. If pregnant or lactating, consult your physician before taking this product.
Are There Any Potential Drug Interactions?
At this time, there are no known adverse reactions when taken in conjunction with medications.