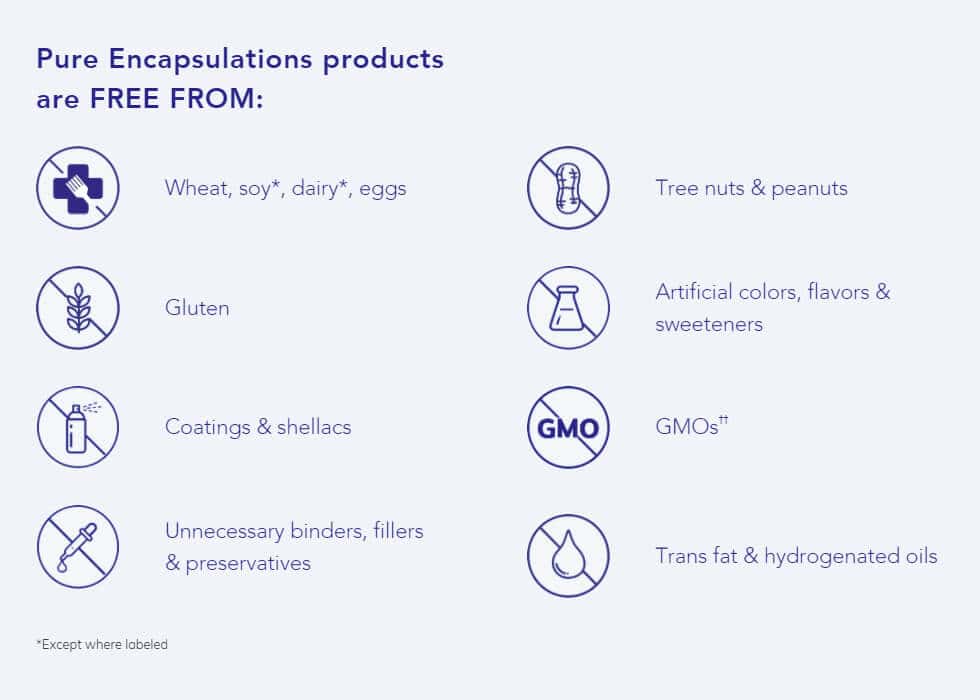 Suggested Use: 2-6 capsules per day, in divided doses, between meals.
l-Lysine – L-lysine by Pure Encapsulations provides support for healthy gum and lip tissue. This single amino acid is generally taken as supplemental support for battling cold sores. Lysine also helps to support the immune system, and enhances the absorption of calcium through the intestine.
What Is It?
An essential amino acid, l-lysine cannot be manufactured by the body and must be obtained from the diet. It is primarily noted for its importance in healthy protein synthesis, nitrogen balance and immune function.*
Uses For l-Lysine Immune Function:
l-Lysine provides nutritional support for the body's natural defenses, which includes maintaining healthy gum and lip tissue.*
Bone Health:
Recent evidence suggests the ability of l-lysine to promote calcium absorption, providing potential support for healthy bones.*
What Is The Source?
l-Lysine is produced from the fermentation of grain. Vitamin C (ascorbyl palmitate) is derived from corn dextrose fermentation and palm oil.
Recommendations
Pure Encapsulations recommends 2–6 capsules per day, in divided doses, between meals.
Are There Any Potential Side Effects Or Precautions?
At this time, there are no consistent side effects or precautions, although transient gastrointestinal upset and diarrhea have been reported. Arginine may reduce the effectiveness of l-lysine in some individuals. If pregnant or lactating, consult your physician before taking this product.
Are There Any Potential Drug Interactions?
At this time, there are no known adverse reactions when taken in conjunction with medications.
*These statements have not been evaluated by the Food & Drug Administration. This product is not intended to diagnose, treat, cure or prevent any disease. For educational purposes only. Consult your physician for any health problems.