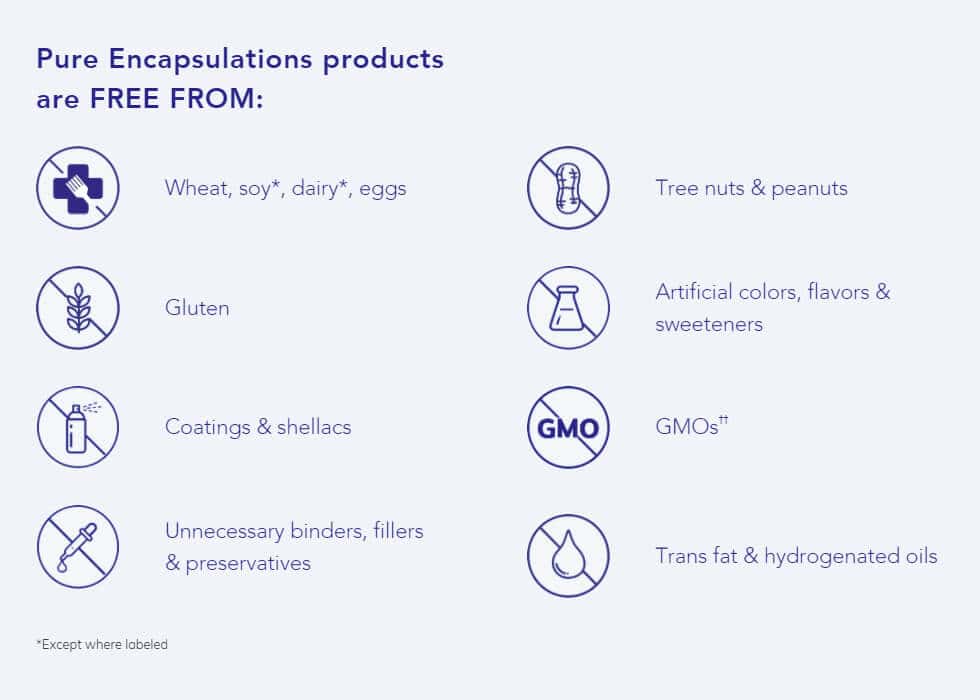 Suggested Use: 1-2 capsules per day, in divided doses, with meals.
Beta-sitosterol – Beta-sitosterol by Pure Encapsulations may provide prostate gland support. Derived from a soy-based phytosterol complex, Beta-sitosterol showed in clinical trials to improve the flow of urine. This trial lasted 6 months and involved 200 men participating. These results have also been concluded through separate clinical trials. Questions on this product or other prostate formulas? Please call us to speak with one of our vitamin experts, we are here to help you personally.
What Is It?
Beta-sitosterol is a naturally occurring plant sterol. Plant sterols are a family of compounds similar in structure to cholesterol that have positive effects on prostate health.*
Uses For Beta-Sitosterol
Supports Prostate Health: In a 6-month randomized, double-blind, placebo-controlled, multicenter study with 200 male subjects, it was proposed that a mixed phytosterol complex providing beta-sitosterol supported healthy urinary flow. In an 18-month follow-up trial, beta-sitosterol maintained healthy urinary function. These results have been supported in other clinical trials as well.*
What Is The Source?
Beta-sitosterol is sourced from a soy-based phytosterol complex. Vitamin C (ascorbyl palmitate) is derived from corn dextrose fermentation. Hypo-allergenic plant fiber is derived from pine cellulose. There is no detectable GMO material in this product.
Are There Any Potential Side Effects Or Precautions?
This product may not be desirable for individuals with a sensitivity to soy. If pregnant or lactating, consult your physician before taking this product.
Are There Any Potential Drug Interactions?
At this time, there are no known adverse reactions when taken in conjunction with medications.