Essential Vitamin
I feel this is a super pill. Its so tiny yet it has made a huge difference! It has improved my mood and my wounds heal faster, specially mouth sores. I would completely recommend!
The Best Vitamin D
Every company has a vitamin D product. Vitamin D is so popular and so well-studied that you can even find it at any mass market store, including Costco. What nobody else has is the organic coconut oil mixed in with their vitamin d to greatly enhance absorption. This may be a little more expensive, but it's well worth knowing that your body is able to absorb more. The other great thing is that this form of vitamin d is the D3 type which is the only form your body can use. The vit. d3 soft gels are super tiny so they are easy to swallow. I would recommend this brand of vitamin D to a friend or family member.
Works As It Should
This is very absorbable and fast acting. Within a month after starting this D3, my levels were up to the optimum levels per my naturopath. I will continue to use Ultimate Vitamin D3 for the foreseeable future!
Newly Formulated Ultimate Vitamin D is now over 2X as strong using high potency (5,000 IU) multi-purpose natural Vitamin D3 and featuring Organic Coconut Oil for even greater absorption.
Human skin cells can synthesize adequate vitamin D after exposure to UV-B rays from sunlight, which is why it is sometimes called the "sunshine vitamin." However, many people fail to maintain adequate vitamin D intake. Supplementation with Ultimate Vitamin D3 can help against deficiencies that are on the rise from modern lifestyle practices, including the use of sunscreen and increased time spent indoors.
The High potency and patented Ultimate Vitamin D3 offers multi-purpose support for calcium homeostasis, promoting bone and cellular health, and cardiometabolic health, promoting healthy inflammatory balance, glucose metabolism, blood flow and antioxidant defense*
Research indicates the many benefits of Vitamin D to include:
Better Immune Function*
Bone Health*
Brain Health* and more…
— WHAT'S INSIDE —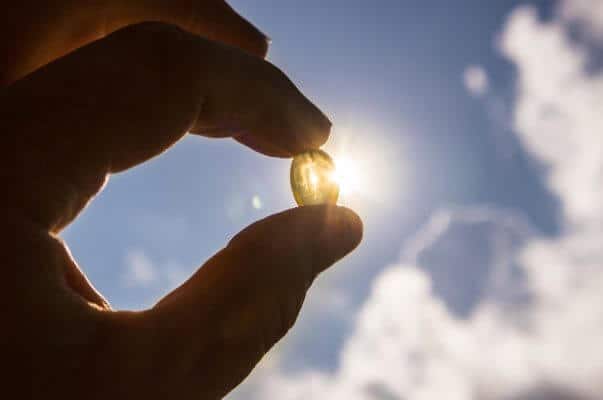 Vitamin D3
Ultimate Vitamin D3 follows Good Manufacturing Process protocols ensuring a standardized and high-potency 5,000 IU per softgel. Ultimate Vitamin D3 is from lanolin, which is extracted from sheeps wool. This is taken from the wool of healthy living sheeps from Australia and New Zealand. The vitamin D contained in each softgel contains the active form (Vitamin D3) that the body can readily use as opposed to cheaper forms of Vitamin D2 that are sometimes used to fortify food and used in other brands.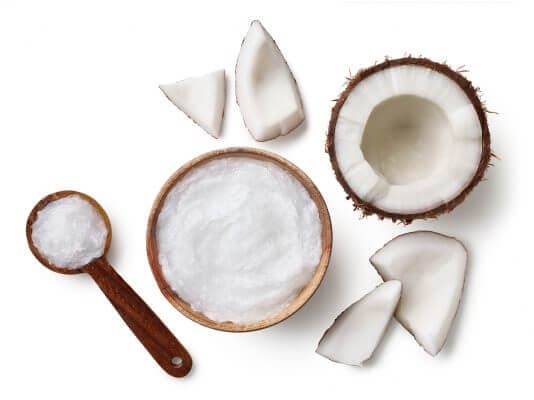 Organic Coconut Oil
We add organic coconut oil because Vitamin D is a fat soluble vitamin, and by adding a healthy fat like coconut oil, Ultimate Vitamin D3 can achieve a better absorption rate into your body to exert its many health benefits for maximum results.
What is Ultimate Vitamin D3
Ultimate Vitamin D3 is a high-potency, bioavailable Vitamin D supplement that promotes calcium absorption for healthy bones, supports the immune system and cardiovascular health.* Ultimate Vitamin D3 provides 5,000 IU of Vitamin D3 in easy- to-swallow softgels. Vitamin D is naturally synthesized in the skin following exposure to sunlight. Supplementation with Ultimate Vitamin D3 can help counter Vitamin D deficiencies that are on the rise due to modern lifestyle practices, including use of sunscreen and increased time spent indoors.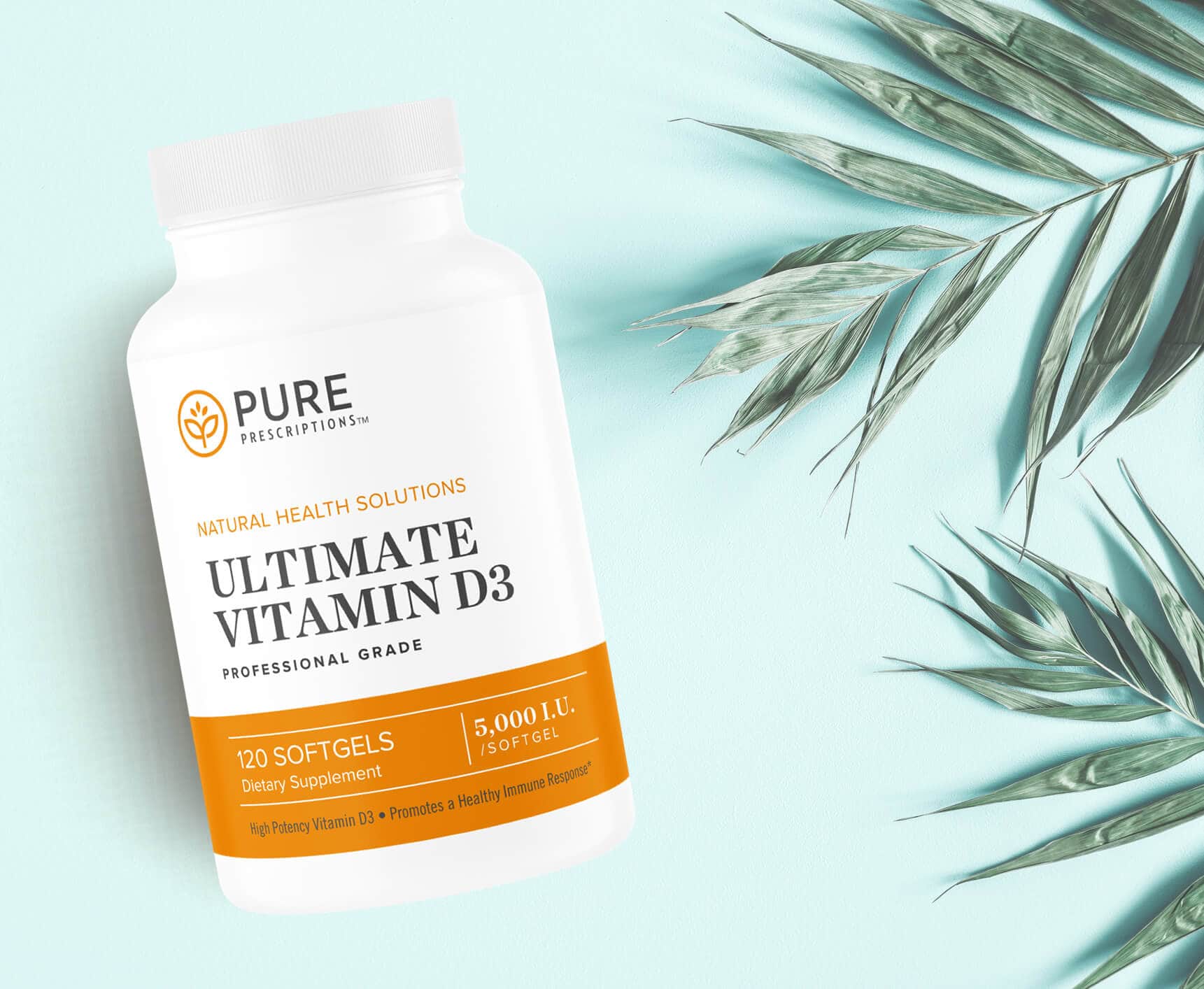 Who Should Use Ultimate Vitamin D3?
Ultimate Vitamin D3 is perfect for those who feel they would benefit from an easy-to-swallow softgel at a dosage higher than the current minimum recommendations (due to low sun exposure in the winter season, heavy sunscreen usage, etc.) or whose physician has recommended a higher dosage Vitamin D supplement. If you live north of 34 degrees latitude (imagine a line running from Los Angeles to Columbia, South Carolina), you do not get enough UV-B rays year-round to manufacture an adequate amount of D. Additionally, if you have dark skin, a high BMI (Body Mass Index) or rely on a multi-vitamin for your daily dose of D, chances are you're not getting enough Vitamin D.
What Makes Ultimate Vitamin D3 Better or Different Than Other Vitamin D Supplements?
This vitamin D provides superior absorption and bioavailability. Ultimate Vitamin D3 utilizes Vitamin D3, which is a more potent and active form of Vitamin D compared to Vitamin D2. When choosing Vitamin D make sure it's Ultimate Vitamin D3!
How Do You Take Ultimate Vitamin D3?
Take 1-2 softgels daily or as directed by your physician.
Are There Any Precautions?
Do not exceed the recommended dosage, unless your physician determines that you are deficient in Vitamin D. Vitamin D is fat-soluble, so it is not recommended to exceed the daily dose.
Suggested Use:
Take 1-2 Vitamin D softgels per day with or without food or as recommended by a healthcare professional.
Related videos & articles