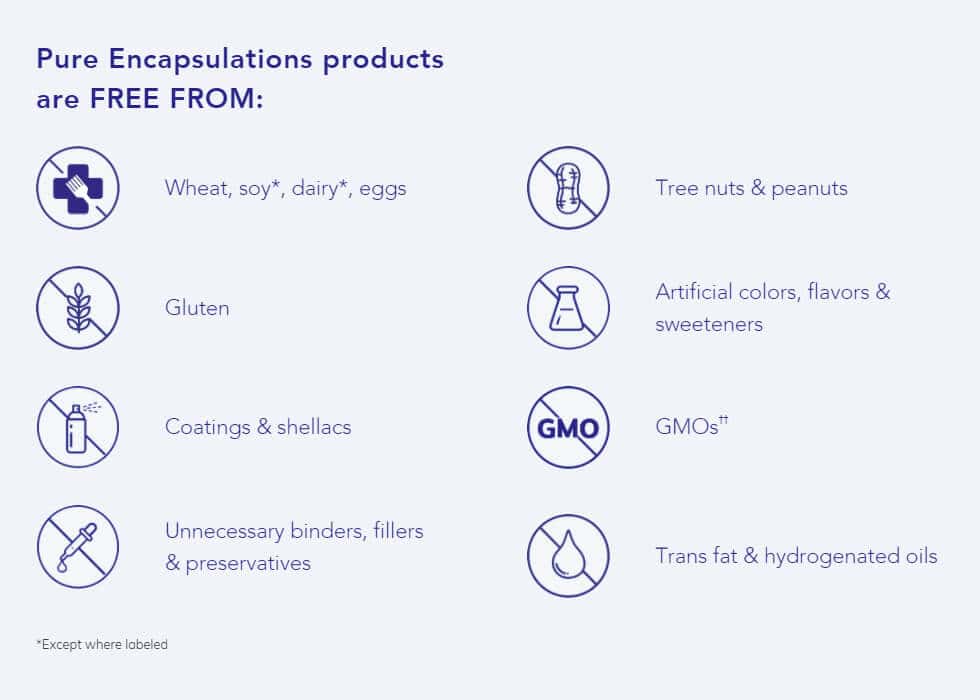 PureFood Nutrients
Multivitamin/mineral complex providing vitamins and minerals in a bio-transformed nutrient and cofactor matrix
Nutrient cofactor complexes, such as those found in food, can offer enhanced bioavailability for some nutrients, including beta-carotene, ascorbic acid, chromium, calcium and vitamin D‡
Scientifically researched vitamin D derived from portobello mushrooms; Results indicate serum levels comparable to individuals supplemented with equal amounts of lanolin derived vitamin D3‡
Enhanced with a comprehensive blend of organic fruits and vegetables
Made with hypoallergenic, vegan ingredients

Indications:
Men and women ages 18 and over
Vitamin/Mineral Distinctions:
Unique fermentation technology to deliver vitamins and minerals along with cofactors naturally contained in food
Vegan vitamin D derived from mushroom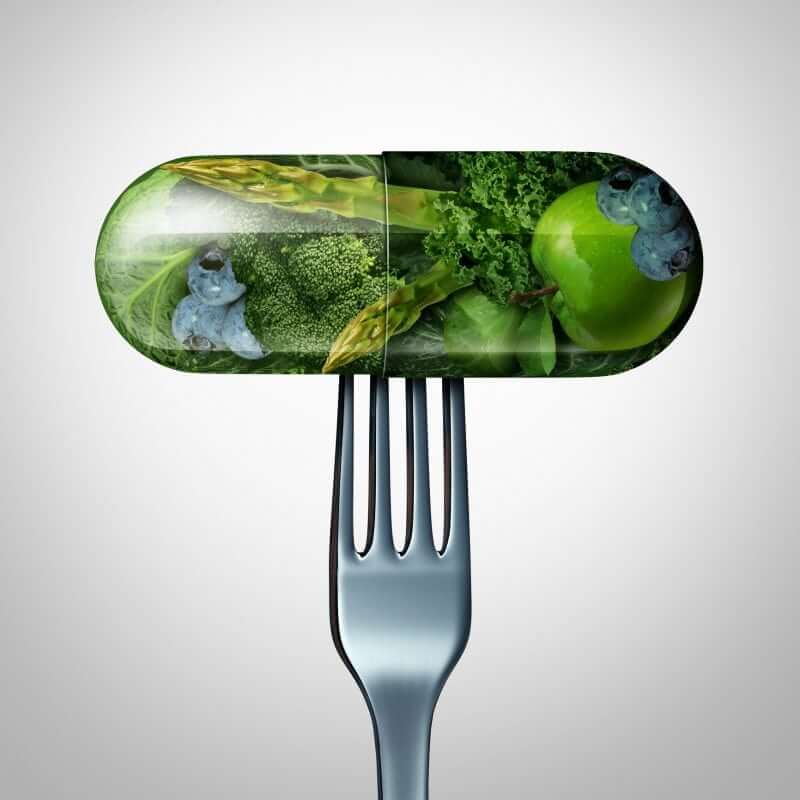 Special Features:
Enhanced with a comprehensive blend of organic fruits and vegetables. 100% whole food, vegan, gluten free vitamin mineral supplement.
PureFood Nutrients contains nutrients that are derived using a unique fermentation technology. In a controlled environment, budding plants are fed a nourishing broth enriched with bioactive peptides, vitamins, and minerals. These peptides facilitate the transformation of these nutrients into the plant's cellular matrix. Once the growing process is complete, proteolytic enzymes are used to break down the cell walls and release the intracellular material. Biotransformed nutrient extracts derived in this manner are part of a comprehensive complex that provides cofactors contained in food. Nutrients existing in a food state cannot be isolated to one fractionated organic compound, and therefore are listed by nutrient name and main fermentation component. Research suggests food sources of vitamins and minerals can promote beta-carotene, ascorbic acid, chromium, calcium, vitamin D, and antioxidant vitamin levels. Food sources of vitamins also provide other healthy phytochemicals. For some nutrients, natural forms have been shown to be more bioavailable. Vitamin D is provided as vegan vitamin D2 from portobello mushrooms. A clinical study determined that healthy adults who ingested 2,000 IU of Vitamin D2 from mushrooms daily for 3 months were able to raise and maintain their total 25(OH)-D concentrations similarly to healthy adults who ingested supplements containing 2,000 IU of either Vitamin D2 or D3.‡
Pure Encapsulations PureFood Nutrients uses a combination of Biogurt® nutrients from Lactobacillus bulgaricus and Re-Natured® nutrients from Saccharomyces cerevisae. Biogurt® and Re-Natured® are registered trademarks of Grow Company®, Inc.