Supercharge Your Day.
Perfect Adrenal™ is packed with potent adaptogens and crucial co-factors and is the go-to resource for combating stress and elevating energy levels.
What is Perfect Adrenal™?
Perfect Adrenal™, previously known as SR-Adrenal™, offers a distinctive combination of nutrients and herbs designed to boost energy and resilience against stress. This formulation particularly supports the body systems most vulnerable to stress. It's often recommended for individuals experiencing fatigue, diminished vitality, abdominal fat buildup, emotional burnout, or a general sense of reduced well-being.
What Are The Adrenal Glands & Why Are They Important?
The adrenal glands are two small, triangular-shaped glands located on top of each kidney. These glands play a pivotal role in the body's endocrine system, responsible for producing and releasing a variety of essential hormones. Among these hormones are cortisol, which aids in the body's response to stress and regulates metabolism; aldosterone, which helps control blood pressure by maintaining the balance of sodium and potassium; and adrenaline, which readies the body for a 'fight or flight' response during stressful situations. Through these hormone releases, the adrenal glands influence numerous physiological processes, ranging from managing stress and inflammation to maintaining electrolyte balance and energy production.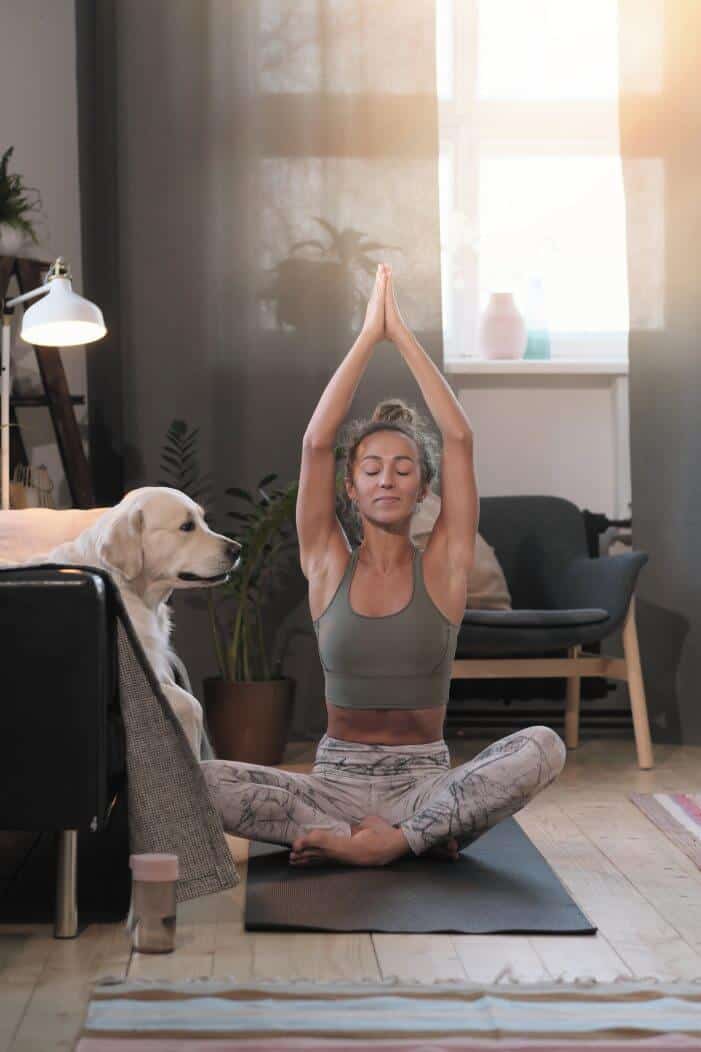 Importance of the Adrenal Glands
Benefits of Daily Usage
HORMONE PRODUCTION

The adrenal glands produce vital hormones like cortisol (which helps the body respond to stress), aldosterone (which balances salt and water in the body), and adrenal androgens (which have various functions, including the precursor roles for testosterone and estrogen).

STRESS RESPONSE

In reaction to stress, the adrenal glands release cortisol and adrenaline, preparing the body for a 'fight or flight' response. This response increases heart rate, boosts energy production, and prepares the body to react to potential threats or challenges.

BLOOD PRESSURE & ELECTROLYTE BALANCE

Through the secretion of aldosterone, the adrenal glands play a role in regulating blood pressure and maintaining the balance of sodium and potassium in the bloodstream.
What Perfect Adrenal™ Can Do For You
The Benefits of Perfect Adrenal™ Include:
Stress Management: Perfect Adrenal™ is designed to bolster the body's resilience to stress, ensuring a more balanced stress response.

Improved Cognitive Function & Mood

Increased Energy & Vitality: Feeling fatigued or lacking vitality? Perfect Adrenal™ supports the necessary nutrients to reinvigorate your energy levels and combat that afternoon slump.
Emotional Well-being: Perfect Adrenal™ might be beneficial for those feeling emotionally drained, assisting in emotional recuperation
Your go-to formula for combating stress and elevating energy levels
What's Inside Perfect Adrenal™
Vitamins & Minerals
Vitamins and minerals play a crucial role in maintaining the health and function of various body systems, including the adrenal glands. Here's why some of these specific vitamins and minerals are vital for adrenal function:
Vitamin C: The adrenal glands have one of the highest concentrations of vitamin C in the body.
Vitamin C is essential for the synthesis of norepinephrine and epinephrine, two critical hormones produced by the adrenal glands. During times of stress, the body's demand for vitamin C increases, largely due to its consumption in the synthesis of these stress-related hormones.
Vitamin B6 (Pyridoxine): Vital for the synthesis of neurotransmitters such as serotonin and dopamine.
Plays a role in the production of hormones like norepinephrine and can help modulate the effects of cortisol, the primary stress hormone.
Biotin: Supports metabolic processes that raise energy levels, which can be compromised during prolonged periods of stress. Biotin is essential for the metabolism of fats, proteins, and carbohydrates, providing cellular energy during stressful times.
Pantothenic Acid (Vitamin B5): Directly involved in the production of coenzyme A, which is essential for the synthesis of adrenal hormones. Often referred to as the "anti-stress" vitamin, as it's vital for adrenal cortex function and the synthesis of adrenal steroids.
Zinc: Essential for the synthesis and activation of adrenal hormones.
Plays a role in the conversion of cholesterol to pre-hormones that are precursors for cortisol and aldosterone.
Copper: Functions as a co-factor in the synthesis of dopamine, norepinephrine, and other neurotransmitters.
Balanced levels are essential since an imbalance between copper and other minerals like zinc can affect adrenal function.
Together, these vitamins and minerals support the overall health and function of the adrenal glands, ensuring they operate efficiently, especially during times of stress. Ensuring adequate intake of these nutrients can help the body maintain a balanced response to daily challenges and stressors.
Enzymes, Peptides + Micronutrients
Bovine adrenal substance and adrenal cortex are classic adrenal gland building blocks in the natural health world… Bovine adrenal tissue provides a complex nutritional matrix that includes enzymes, peptides, and other micronutrients that nourish and support the human adrenal glands. Using adrenal substance and adrenal cortex provide a broader range of nutrients and compounds compared to isolated hormone treatments, making it a more holistic approach to adrenal support.
All-Star Adaptogens
Eleuthero, Rhodiola, Asian Ginseng, and Ashwagandha are adaptogenic herbs, which means they help the body adapt to stress and restore normal physiological functioning. Here's why each is considered important for supporting adrenal function:
Eleuthero Extract (Eleutherococcus senticosus) (root):
Stress Reduction: Eleuthero is believed to increase the body's resistance to stress by modulating the production and secretion of stress hormones from the adrenal glands.
Energy and Endurance: It may also improve energy levels, reduce fatigue, and enhance physical endurance, which can be beneficial during periods of adrenal fatigue or prolonged stress.
Rhodiola (Rhodiola rosea):
Balancing Stress Hormones: Rhodiola is known for its potential ability to help regulate the production of cortisol, one of the primary stress hormones secreted by the adrenal glands.
Cognitive and Physical Performance: Besides its potential stress-relieving properties, Rhodiola may enhance cognitive function and physical performance, especially during periods of stress or fatigue.
Asian Ginseng Root Extract (Panax ginseng):
Stress Response Modulation: Asian Ginseng is believed to modulate the body's stress response by acting on the hypothalamus-pituitary-adrenal (HPA) axis, which controls the release of stress hormones.
Vitality Boost: Traditionally, it's used to boost energy, enhance cognitive function, and improve overall vitality.
Ashwagandha (Withania somnifera):
HPA Axis Regulation: Ashwagandha is renowned for its potential role in modulating the HPA axis, helping maintain a balanced secretion of stress hormones from the adrenal glands.
Reduction of Cortisol Levels: Some studies suggest that Ashwagandha can reduce elevated cortisol levels, which is of significant importance for those under chronic stress.
Anti-anxiety Effects: Besides its impact on adrenal function, Ashwagandha has shown potential anti-anxiety effects, providing a holistic approach to stress management.
These adaptogens, individually and in combination, are often used to support adrenal function because they offer a holistic approach to stress management, potentially aiding in balancing the secretion of stress hormones, reducing the effects of chronic stress, and promoting overall vitality.
How To Use Perfect Adrenal™
Perfect Adrenal™ Best Results:
Suggested Use: Take 2 capsules, 2 times per day with meals or as directed by your healthcare professional.
Establish a consistent routine: Consistency is key when using calming supplements. Incorporate them into your daily routine, taking them at the same time each day. This can help optimize their effects and establish a sense of regularity.
Combine with relaxation techniques: Supplements can be even more effective when used in conjunction with relaxation techniques. Consider incorporating practices such as deep breathing exercises, meditation, mindfulness, yoga, or gentle physical activity into your routine. These techniques can help enhance the calming effects of the supplement and promote overall relaxation.
Consider lifestyle factors: In addition to supplements, it's important to address other lifestyle factors that can contribute to a sense of calm. Practice good sleep hygiene by maintaining a regular sleep schedule and creating a calming bedtime routine. Minimize caffeine and alcohol intake, as they can interfere with sleep and relaxation. Engage in stress-reducing activities such as spending time in nature, engaging in hobbies, or connecting with loved ones.
Monitor and adjust: Pay attention to how your body responds to the supplement and make adjustments as necessary. Everyone's body is unique, and individual responses can vary. If you experience any adverse effects or have concerns, consult with a healthcare professional to discuss potential modifications.
Remember, supplements are not a substitute for a healthy lifestyle. It's important to prioritize overall wellness by maintaining a balanced diet, regular exercise, stress management, and seeking support when needed. A holistic approach to calming, combining supplements with lifestyle changes, can help you achieve a greater sense of tranquility and well-being.
Restore Balance & Harmony with Perfect Adrenal.