Dreamtime (Pre-Order)
Sleep is a challenge, to A LOT of us, in fact, according to the CDC, 70 million Americans have chronic sleep issues, that is roughly 1 in 3 adults1. The reasoning behind why we don't sleep well can be contributed to several factors: Stress, hormone dysregulation, physical abnormalities, work schedules, life schedules or a combination of any of these. In short, most adults report not sleeping well most of the time, but what to do? With so many options out there to choose from in supplements or over the counter, it's often difficult to know what will work and why. But that's why you're here on this page currently, so let me introduce, Dreamtime, our newest formula and one we think you'll find effective.
Dreamtime features studied ingredients that are safe and effective in not only helping us to fall asleep but supporting us to stay asleep. By combining these ingredients, we hope you'll love this formula as much as we do!
"Innocent sleep. Sleep that soothes away all our worries. Sleep that puts each day to rest. Sleep that relieves the weary labourer and heals hurt minds. Sleep, the main course in life's feast, and the most nourishing"
―William Shakespeare, Macbeth (2.2.50–52).
Research shows that taking these ingredients have been known to help in several ways including:
Improved sleep quality and promoting a deeper more restful sleep
Reduced symptoms of insomnia; including nighttime anxiety and quantity of sleep
Assists in helping you fall asleep faster
— WHAT'S INSIDE —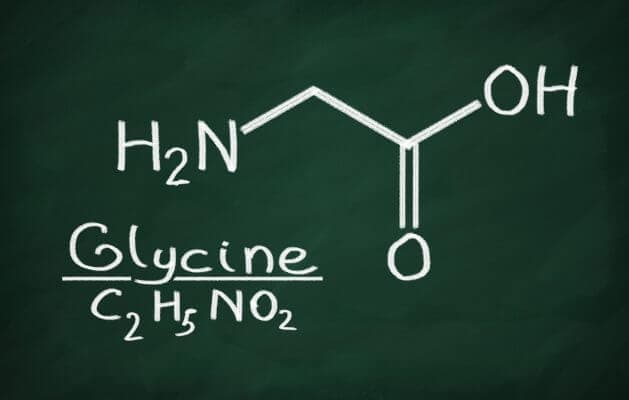 Glycine
Glycine is an amino acid that is also a neurotransmitter. Our body can make Glycine from food and other biochemicals, but when taken orally, it can act as both an excitatory or inhibitor when it comes to our nervous system. Primarily though it helps produce serotonin, the hormone and neurotransmitter that influences our stress and sleep. One the ways it helps to achieve this is by lowering body temperature. When we reduce the body core temp, it triggers the brain to fall asleep and stay asleep longer. Another important role that Glycine plays for sleep is producing serotonin. Adequate levels of serotonin is required to make the other hormone known for sleep, melatonin. Other studies show that Glycine may help us fall back asleep if we are disrupted as well.2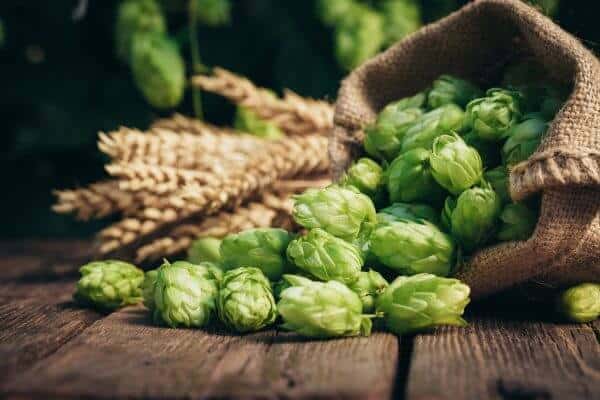 Hops
We all associate Hops with beer making, but more importantly is the role or effect we gain when taking this plant orally at night. Used traditionally in Europe, it is often given as a mild sedative for the treatment of anxiety, nervousness and insomnia. Like Glycine, studies show that one the benefits hops helps with is to decrease body temperature, helping us fall asleep and stay asleep longer. The main mechanism of action of hops, however, is to increase the activity of the neurotransmitter γ-aminobutyric acid (GABA) through modulation of brain GABA(A) receptors3. By increasing GABA, this in turn helps us to moderate stress, welcoming relaxation and promotes sleepiness when taken at night.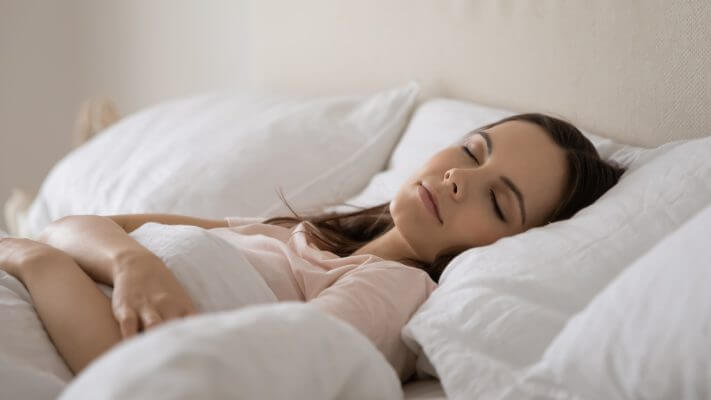 5-htp (5-hydroxytyrptophan)
As a supplement, 5-HTP comes from the seeds of an African shrub known as Griffonia simplicifolia. Long studied, 5-HTP is considered an intermediate amino acid made from the synthesis of l-tryptophan and serotonin. Taken at night before bed, studies show that it helps promotes falling asleep by promoting serotonin production, which in turn, creates melatonin. This most important "happy hormone", is a vital neurotransmitter which helps us improve our mood, lessen anxiety and promote better sleep for our health.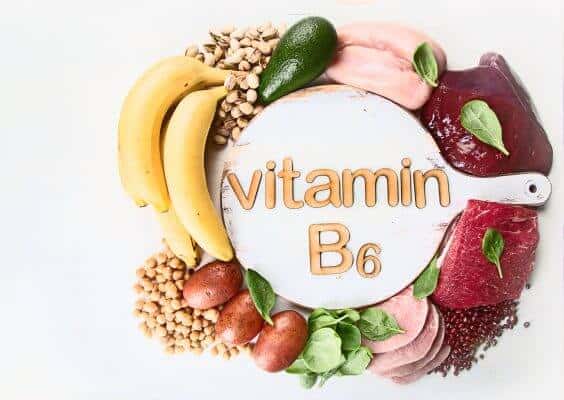 Vitamin B6
The addition of pyridoxine HCL (vitamin B6) is to support the synthesis of the neurotransmitters, serotonin and melatonin. Vitamin B is often lacking in our diet, as we use B vitamins very rapidly. There is evidence that indicates those with lower B levels suffer from poor sleep quality. B6 also helps to support mood and there is a link to lowering depression5.
Suggested Use:
As a dietary supplement, take 1-2 capsules, at night, 30-60 minutes before bedtime.
Additional Information On The Importance of Sleep
Warnings
This product may be contraindicated for those taking clozapine, an antipsychotic medication. Do not use concurrently with SSRI medications or MAO inhibitors. Glycine may be contraindicated for those immediately recovering from stroke or with liver and kidney disease. 5-HTP may cause gastrointestinal upset in sensitive individuals4. If pregnant or lactating, do not use. Not intended for children. 1) https://www.cdc.gov/sleep/data_statistics.html 2) https://www.psychologytoday.com/us/blog/sleep-newzzz/201902/4-sleep-benefits-glycine 3) https://journals.plos.org/plosone/article?id=10.1371/journal.pone.0037290 4) https://www.healthline.com/nutrition/5-htp-benefits#TOC_TITLE_HDR_6 5) https://www.psychologytoday.com/us/blog/sleep-newzzz/201905/5-ways-vitamin-deficiencies-can-impact-your-sleep