I've tried melatonin by itself and after awhile, it just doesn't work. This product is much different to say the least. The biggest thing I noticed is that it helped me feel tired real fast and fall asleep and stay asleep. Dreamtime CBD is worth every penny.
Great CBD product. I was skeptical at first about how this could be any different than other CBD products, but after taking two of these at bedtime, I'm convinced it works. Helped with not waking up in the middle of the night. Will be back for a second bottle. Thank you!
Excellent Product – My husband and I have been taking Dreamtime CBD and would encourage others to give it a try. Works as advertised and will be back for more. We are happy to wake up feeling refreshed after a good night's sleep!
WHAT IS DREAMTIME CBD?
Dreamtime CBD® from Pure Prescriptions is a NEW & Different kind of CBD product —Delivering Full Spectrum CBD + Melatonin in just minutes. Dreamtime CBD is designed to help you fall and stay asleep so you can wake up feeling refreshed without any grogginess.
— WHAT'S INSIDE —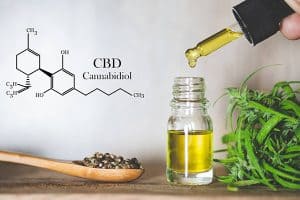 Full-Spectrum CBD + VESIsorb®
PURE Prescriptions CBD products provide broad-spectrum support from 10+ phytocannabinoids, including CBD, beta-caryophyllene (BCP), and other terpenes in small, easy-to-swallow softgels. All CBD products stand apart from other CBD products by using a patented VESIsorb® lipid-based delivery system, which increases the bioavailability of a bioactive that is fat-soluble or has poor water solubility to enhance absorption and increase CBD plasma levels.
Dreamtime CBD supports pain relief, anxiety, stress, appetite, and of course better sleep. We bring together the best of two elements – U.S.A farm-grown hemp and patented Swiss precision formulations – that deliver clinically-proven results.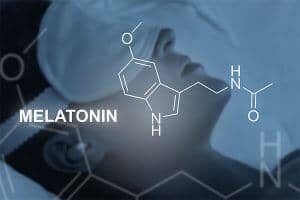 Melatonin
Melatonin is a hormone produced by the pineal gland in your brain. It's primarily responsible for regulating your body's circadian rhythm to manage your natural sleep cycle. Therefore, it's often used as a sleep aid to combat issues like insomnia.
In addition to improving sleep, melatonin is also involved in managing immune function, blood pressure and cortisol levels. Plus, it acts as an antioxidant, with some research finding that it can significantly affect many health conditions.
A BETTER CBD PRODUCT POWERED BY VESISORB®
Dreamtime CBD® is a doctor-formulated natural product combining 3 science-backed and synergistic ingredients (10 mg CBD, 4 mg BCP + 3 mg of Melatonin) for optimal sleep and restfulness. This product utilizes the VESIsorb® delivery system for dramatically improved efficacy of these key ingredients, ensuring that you receive the maximum health and wellness benefits.
What Makes This CBD Product Better Than Other CBD Products?
All Pure Prescriptions CBD Products Feature VESIsorb®. VESIsorb® is the leading delivery system innovation for dramatically improving the bioavailability of poorly absorbed ingredients. Since 2007, over 200 million consumers in all six major continents have safely and effectively used a VESIsorb® formula.
Results of a Human Pharmacokinetic Study Show Greater Absorption
Compared to a standard MCT oil formulation, a single 25 mg dose of CBD in the VESIsorb® delivery system:
✔ Significantly enhances bioavailability
✔ Absorbs into the bloodstream 3X faster
✔ Increases peak plasma level 4X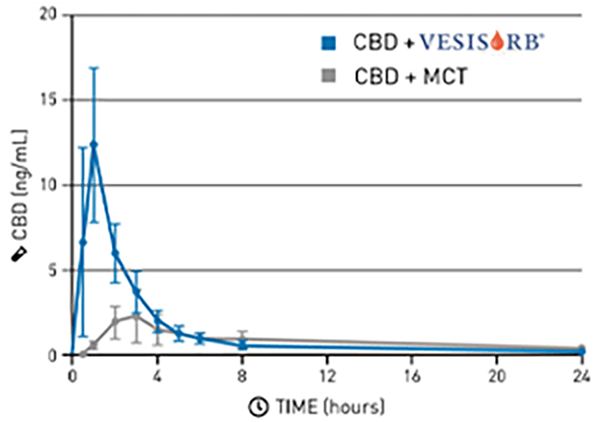 What Else Makes Your Products So Good?
THC-free — non- detectable and every batch tested
Solvent-free, clean C02 extraction
Colloidal delivery systems for enhanced bioavailability
100% US-sourced, field-grown agricultural hemp
FAQ:
What is the legal status of CBD Products?

Dreamtime CBD® is produced with the highest purity Cannabidiol (CBD) extracted from industrial hemp. Products derived from industrial hemp are legal to buy and sell in the United States as long as they meet the federal and state regulatory guidelines, which include having THC levels at 0.3% or less. Dreamtime CBD® exceeds these requirements with proper third party, independent lab testing for every batch.

Who are the formulators behind Dreamtime CBD®?

Dreamtime CBD® are created and manufactured by a multidisciplinary group of medical professionals, pharmacists, and natural product industry leaders with the mission to deliver the safest and most effective hemp product to health conscious consumers around the world. Each ingredient in Dreamtime CBD is subject to rigorous quality control guidelines and represents the highest quality substance of its kind.

Where does Dreamtime CBD® come from?

Pure Prescriptions utilizes sungrown hemp plants from experienced cultivars with more than five generations of farming expertise and GAP (Good Agricultural Practices) certification. Our farming partners have been rigorously reviewed and approved by a multidisciplinary team of product formulators, researchers and medical professionals. Grown in some of the richest soil in the United States, every batch of hemp biomass undergoes the strictest testing protocol to ensure product purity and consumer safety.

What are the active ingredients found in Dreamtime CBD®?

Each soft gel capsule is loaded with 10 mg of Cannabidiol (CBD), 4 mg of Beta-Caryophyllene (BCP), and 3 mg of Melatonin. This formulation is powered by the VESIsorb® delivery system for optimized bioavailability and absorption. While we process the purest hemp oil extract, there are trace amounts of other phytocannabinoids and terpenes that naturally occur in the plant, although we remove the THC to ensure a safe product that meets all state and federal regulatory standards.

What is Cannabidiol (CBD)?

CBD is a phytocannabinoid found in industrial hemp plants. It has been studied for a range of health benefits and is capable of affecting nearly every internal system via the endocannabinoid system (ECS).

What is the Endocannabinoid System (ECS)?

In the 1990s, scientists discovered the Endocannabinoid System (ECS), a series of receptors in the human body with regulatory functions that keep our internal systems in harmony (also known as "peak homeostasis"). When the ECS is balanced, the receptors support the body's natural responses to stress, anxiety, memory, appetite, sleep, and pain signaling.

What is VESIsorb®?

VESIsorb® is the leading delivery system innovation for dramatically improving the bioavailability of poorly absorbed ingredients, like cannabinoids. Since 2005, the advancement and superiority of this colloidal droplet delivery system have consistently been demonstrated in well-designed pilot and peer-reviewed published pharmacokinetic absorption and bioavailability studies.

How do we know that Dreamtime CBD® is safe?

Dreamtime CBD® is rigorously tested, from each individual ingredient to the finished product. Each step of our manufacturing process is tested by an independent, third-party ISO17025 laboratory to ensure the highest levels of safety and purity. With a heightened focus on CBD safety, Dreamtime CBD® uses a proprietary CBD extract from hemp that has been tested for stability, toxicity, and product performance (pharmacokinetics).

Do you have a Certificate of Analysis or COA for Dreamtime CBD®?

Dreamtime CBD® Yes, you can view the COA for Dreamtime CBD® Here. A COA is a verified document that provides details about the testing lab, the brand and product question, along with the potency of the ingredients the product contains. In the case of hemp, CBD and cannabis, the ingredients refer to cannabinoids like THC, CBD, CBG and CBN.

The COA is vital for consumers to determine whether or not the product is free from harmful contaminants such as heavy metals, pesticides, molds and bacteria. USDA and State guidelines require that all products be tested. If there is no COA available do not consume or buy the product. SEE All of Our COA's Here.