Sweet Dreams Are Made of This…
Say goodbye to restless nights and wake up to a new day feeling refreshed and rejuvenated. Meet Dreamtime CBD – your ultimate sleep ally. This unique blend of CBD and Melatonin promises to cradle you into deep, restorative slumber. The gentle yet powerful combination works in harmony with your body's natural rhythms, ushering in the peaceful night's sleep you deserve.
Why Is Sleep Important?
Sleep is an essential component of overall health and well-being, impacting almost every aspect of our daily lives. Here are the key reasons why sleep is critically important:
Physical Health: Sleep is the time when the body undergoes repair and regeneration of tissues and cells. It enhances the immune system, helping the body defend against infections and diseases. Lack of adequate sleep is linked with an increased risk of various health problems including heart disease, kidney disease, high blood pressure, diabetes, and stroke.
Mental Health: Sleep plays a critical role in the proper functioning of the brain. It aids in the processing and consolidation of memories. Insufficient sleep can impact mood, mental health, and cognitive functions such as concentration, decision making, and creativity. Chronic sleep deprivation is also linked with depression, anxiety, and other mental health disorders.
Safety and Performance: Sleep deprivation can lead to decreased alertness and reaction time, compromising safety and performance at work or while driving. It can also negatively impact learning and problem-solving abilities.
Quality of Life: Good sleep can significantly improve the quality of life, energy levels, and overall productivity. It can enhance mood, promote positive interactions, and contribute to better emotional and social functioning.
Given these reasons, prioritizing good sleep hygiene is a crucial part of leading a healthy lifestyle. Dreamtime CBD with Melatonin can help you meet your goals.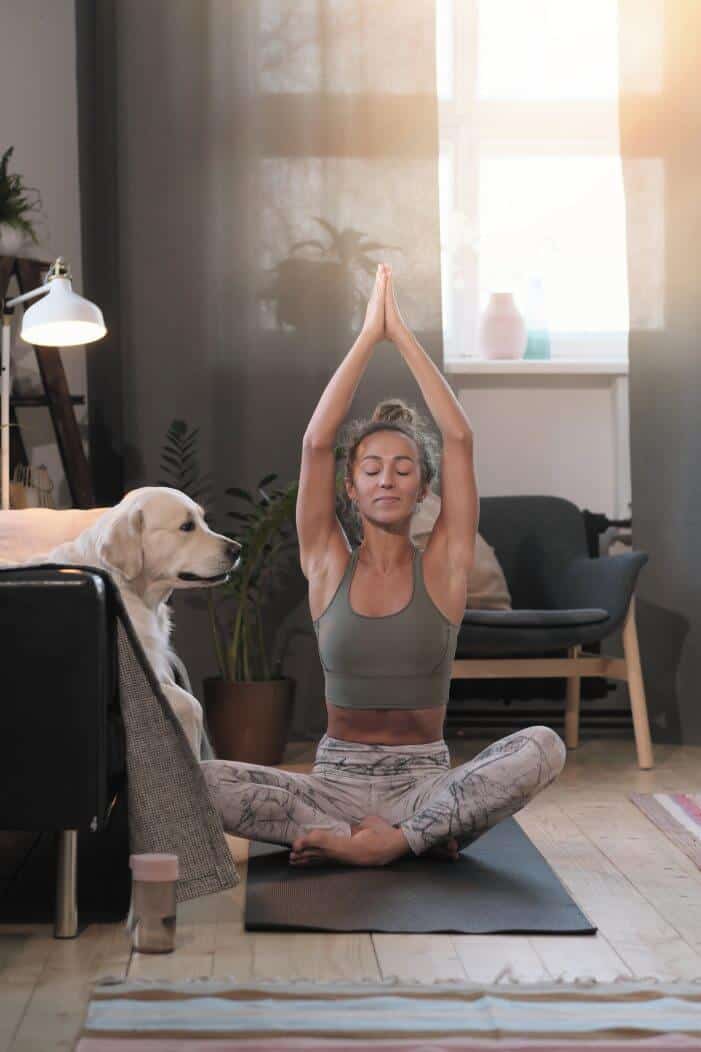 Deeper, Better Sleep.
Benefits of Daily Usage
IMPROVED SLEEP QUALITY*

Melatonin can help adjust your body's internal clock, leading to improvements in overall sleep quality. New perspectives on the role of melatonin in human sleep, circadian rhythms and their regulation.

STRESS & ANXIETY RELIEF*

CBD is believed to interact with serotonin receptors in the brain which regulate mood and anxiety. This can potentially help reduce levels of stress and anxiety, making it easier for individuals to relax and fall asleep.

EASE JET LAG

For frequent travelers, melatonin can help reduce the effects of jet lag. By aligning the body's internal clock with the new time zone, it helps mitigate the impact of changing time zones, making it easier to adjust to new sleep schedules.

INFLAMMATION BALANCE*

CBD has been shown to have anti-inflammatory properties and may help manage chronic pain. For those whose sleep is disturbed due to discomfort or pain, CBD might provide relief, aiding in better sleep quality.
What People Are Saying

Average 4.9 star rating
---

I've tried melatonin by itself and after awhile, it just doesn't work. This product is much different to say the least. The biggest thing I noticed is that it helped me feel tired real fast and fall asleep and stay asleep. Dreamtime CBD is worth every penny.
---

Great CBD product. I was skeptical at first about how this could be any different than other CBD products, but after taking two of these at bedtime, I'm convinced it works. Helped with not waking up in the middle of the night. Will be back for a second bottle. Thank you!
---

Excellent Product – My husband and I have been taking Dreamtime CBD and would encourage others to give it a try. Works as advertised and will be back for more. We are happy to wake up feeling refreshed after a good night's sleep!
What's Inside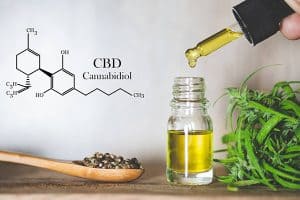 Full-Spectrum CBD + VESIsorb®
PURE Prescriptions CBD products provide broad-spectrum support from 10+ phytocannabinoids, including CBD, beta-caryophyllene (BCP), and other terpenes in small, easy-to-swallow softgels. All CBD products stand apart from other CBD products by using a patented VESIsorb® lipid-based delivery system, which increases the bioavailability of a bioactive that is fat-soluble or has poor water solubility to enhance absorption and increase CBD plasma levels.
Dreamtime CBD supports pain relief, anxiety, stress, appetite, and of course better sleep. We bring together the best of two elements – U.S.A farm-grown hemp and patented Swiss precision formulations – that deliver clinically-proven results.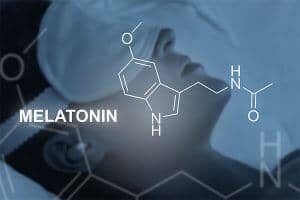 Melatonin
Melatonin is a hormone produced by the pineal gland in your brain. It's primarily responsible for regulating your body's circadian rhythm to manage your natural sleep cycle. Therefore, it's often used as a sleep aid to combat issues like insomnia.
In addition to improving sleep, melatonin is also involved in managing immune function, blood pressure and cortisol levels. Plus, it acts as an antioxidant, with some research finding that it can significantly affect many health conditions.
What is the legal status of CBD Products?
Dreamtime CBD® is produced with the highest purity Cannabidiol (CBD) extracted from industrial hemp. Products derived from industrial hemp are legal to buy and sell in the United States as long as they meet the federal and state regulatory guidelines, which include having THC levels at 0.3% or less. Dreamtime CBD® exceeds these requirements with proper third party, independent lab testing for every batch.

How To Use Dreamtime CBD
Dreamtime CBD Best Results:
Suggested Use: Adults: Take 1 soft-gel 1/2 to 1 hour before bedtime, or as directed by your healthcare professional.
  Lifestyle & Dietary Recommendations For Better Sleep
Healthy Diet: Consuming a well-balanced diet rich in fruits, vegetables, lean proteins, and whole grains can contribute to better sleep. Tryptophan-rich foods such as turkey, eggs, cheese, nuts, and seeds can help produce sleep-inducing hormones. However, try to avoid heavy meals and spicy foods close to bedtime.
Limit Caffeine and Alcohol: Avoid beverages that contain caffeine (like coffee, tea, and many soft drinks) at least six hours before bedtime. While alcohol might help you fall asleep, it can disrupt sleep later in the night and lead to a restless, less refreshing sleep.
Regular Exercise: Regular physical activity, particularly in the morning or early afternoon, can help deepen sleep. However, strenuous exercise should be avoided close to bedtime as it can interfere with sleep onset.
Establish a Sleep Routine: Stick to a consistent sleep schedule. Try to go to bed and wake up at the same time every day, even on weekends. This can help regulate your body's internal clock and promote better sleep.
Create a Restful Environment: Make your bedroom a sleep-friendly environment. This means a cool, dark, and quiet room. Consider using earplugs, an eye shade, a fan, or a white noise machine to create an environment that suits your needs.
Limit Daytime Naps: Long daytime naps can interfere with nighttime sleep. If you choose to nap during the day, limit yourself to about 20 to 30 minutes and make it during the midafternoon.
Manage Stress: Techniques such as meditation, deep breathing, progressive muscle relaxation, or yoga can promote relaxation and improved sleep.
Do you have a Certificate of Analysis or COA for Dreamtime CBD®?
Dreamtime CBD® Yes, you can view the COA for Dreamtime CBD® Here. A COA is a verified document that provides details about the testing lab, the brand and product question, along with the potency of the ingredients the product contains. In the case of hemp, CBD and cannabis, the ingredients refer to cannabinoids like THC, CBD, CBG and CBN.
The COA is vital for consumers to determine whether or not the product is free from harmful contaminants such as heavy metals, pesticides, molds and bacteria. USDA and State guidelines require that all products be tested. If there is no COA available do not consume or buy the product. SEE All of Our COA's Here.

Embrace Serenity, Discover Restful Nights.