Peak Performance.

Centered Focus™ is a powerful supplement that has been specially designed to help you achieve mental clarity, sharp focus, and optimal memory recall. Our unique formula combines the scientifically validated ingredients of Lion's Mane mushroom and Ginkgo Biloba to deliver a potent cognitive boost.
Why Focus Is So Important
In today's world, we are constantly bombarded with distractions, such as notifications on our phones, emails, social media updates, and more. This can make it challenging to maintain our focus and concentration. As a result, many people struggle with procrastination, lack of motivation, and low productivity.
However, by improving our focus, we can overcome these challenges and achieve our full potential. With a clear and focused mind, we can tackle even the most challenging tasks and achieve our goals with ease. This is why many people turn to natural supplements like Centered Focus™, which are designed to support mental clarity, focus, and memory recall, and help them stay on top of their game.
What's Inside Centered Focus
Organic Lion's Mane Mushroom:
Found throughout North America, Asia, and Europe, and has been used for thousands of years as a medicinal mushroom. (1)
Traditionally used to help treat digestive tract ailments and support the immune system due to its unique polysaccharide content. (2)
Stimulates Nerve Growth Factor (NGF), a specialized protein necessary for the growth of sensory neurons. (3)
Promotes the growth of the myelin sheath, the outer protective layer of a neuron that ensures proper transmission of messages throughout the brain. (4)
May have significant benefits for individuals with degenerative brain diseases such as Alzheimer's and other neurological conditions. (5)
Also has been shown to reduce the risk of developing dementia, reduce mild symptoms of anxiety and depression, help repair nerve-damaged tissues, exhibit anti-inflammatory properties, act as a powerful antioxidant, offer immune-boosting abilities, lower the risk of heart disease, help with the healing of digestive ulcers, and even lower the risks of diabetes in animals. (6, 7, 8, 9, 10, 11, 12, 13, 14)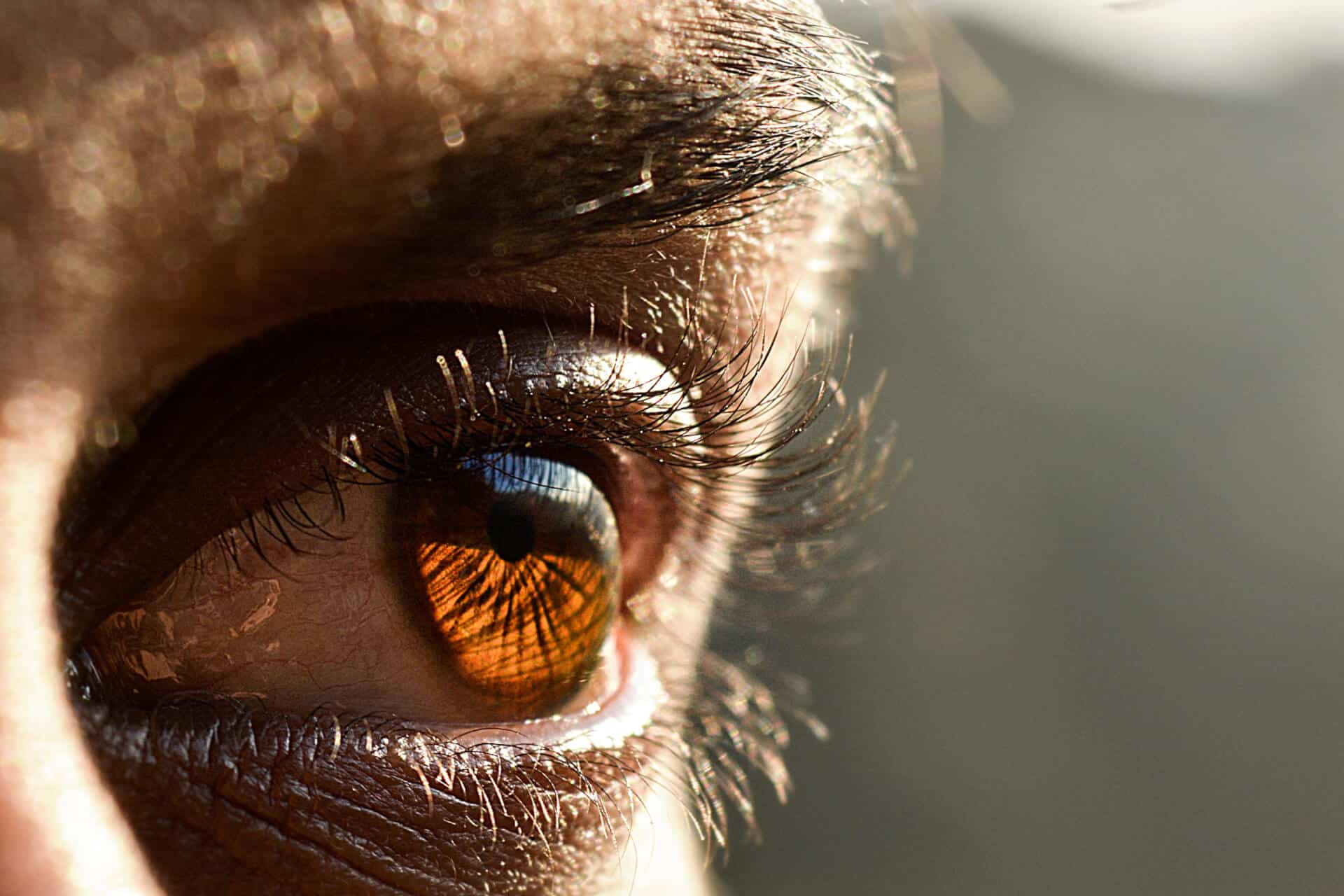 Ginkgo Biloba:
One of the most widely used and scientifically standardized extracts for over 20 years. (15)
Over 120 studies have attested to its value in addressing cerebral insufficiency, dementia, and circulatory (peripheral vascular) problems. (16)
PureLeaf™ Ginkgo Biloba extract undergoes a series of very specific analyses to assure that it is free from adulterants and conforms to the highest grade of extracts available. (17)
Can help reduce symptoms of dementia, anxiety, and depression. (18, 19)
Can also improve circulation, protect against oxidative stress, and support eye health. (20, 21, 22)
By combining the unique benefits of Lion's Mane mushroom and Ginkgo Biloba extract, Centered Focus offers a powerful and natural way to support your cognitive health and promote mental clarity. Whether you're looking to boost your productivity at work, improve your memory and focus, or support your brain as you age, Centered Focus is the perfect supplement for you. Try it today and experience the benefits of these ancient medicinal remedies for yourself!
Unlock Your Brain's Full Potential with Centered Focus™
References:
Wasser SP. Medicinal mushroom science: History, current status, future trends, and unsolved problems. Int J Med Mushrooms. 2010;12(1):1-16.

Patel S, Goyal A. Recent developments in mushrooms as anti-cancer therapeutics: a review. 3 Biotech. 2012;2(1):1-15.

Wong KH, Naidu M, David P, et al. Peripheral nerve regeneration following crush injury to rat peroneal nerve by aqueous extract of medicinal mushroom Hericium erinaceus (Bull.: Fr) Pers. (Aphyllophoromycetideae). Evid Based Complement Alternat Med. 2011;2011:580752.

Mori K, Inatomi S, Ouchi K, Azumi Y, Tuchida T. Improving effects of the mushroom Yamabushitake (Hericium erinaceus) on mild cognitive impairment: a double-blind placebo-controlled clinical trial. Phytother Res. 2009;23(3):367-372.

Lai PL, Naidu M, Sabaratnam V, Wong KH, David RP, Kuppusamy UR, Abdullah N, Malek SN. Neurotrophic properties of the Lion's mane medicinal mushroom, Hericium erinaceus (Higher Basidiomycetes) from Malaysia. Int J Med Mushrooms. 2013;15(6):539-54.

Nagano M, Shimizu K, Kondo R, Hayashi C, Sato D, Kitagawa K, Ohnuki K. Reduction of depression and anxiety by 4 weeks Hericium erinaceus intake. Biomed Res. 2010;31(4):231-7.

Tzeng TT, Chen CC, Chen CC, et al. Ethanol extract of Hericium erinaceus (HEE) mushroom mycelia attenuates lipopolysaccharide (LPS)-induced neuroinflammatory responses through downregulating HMGB1/TLR4/NF-κB signaling cascade. J Neuroinflammation. 2020;17(1):171.

Guo S, Zhai Q, Zhao X, et al. Hericium erinaceus polysaccharide-protein HEG-5 inhibits SGC-7901 cell proliferation via cell cycle arrest and apoptosis. Int J Biol Macromol. 2019;139:779-788.

Zhang W, Zhao Y, Wang Y, et al. Extract from Hericium erinaceus inhibits the development of experimental autoimmune encephalomyelitis by regulating the immune balance. PLoS One. 2014;9(3):e92097.

Wong KH, Vikineswary S, Abdullah N, et al. Nerve regeneration potential of Lion's Mane mushroom Hericium erinaceus (Bull.: Fr.) Pers. (Higher Basidiomycetes), in the treatment of peripheral nerve injury (review). Int J Med Mushrooms. 2012;14(5):427-446.

Khan MA, Tania M, Liu R, et al. Hericium erinaceus: an edible mushroom with medicinal values. J Complement Integr Med. 2013;10(1):253-258.

Mizuno T, Wasa M, Ito T, et al. Antitumor-active polysaccharides isolated from the fruiting body of Hericium erinaceum, an edible and medicinal mushroom called yamabushitake. Biosci Biotechnol Biochem. 1992;56(2):347-348. doi: 10.1271/bbb.56.347

Chen S, Li Z, Krochmal R, et al. Effect of Cs-4 (Cordyceps sinensis) on exercise performance in healthy older subjects: a double-blind, placebo-controlled trial. J Altern Complement Med. 2010;16(5):585-590. doi: 10.1089/acm.2009.0226

Lai PL, Naidu M, Sabaratnam V, Wong KH, David RP, Kuppusamy UR, Abdullah N, Malek SN. Neurotrophic properties of the Lion's mane medicinal mushroom, Hericium erinaceus (Higher Basidiomycetes) from Malaysia. Int J Med Mushrooms. 2013;15(6):539-554. doi: 10.1615/IntJMedMushr.v15.i6.30

Sasaki Y, Ohsawa M, et al. Gingko biloba extract protects brain neurons against oxidative stress induced by hydrogen peroxide. Brain Res. 2002;889(1-2):193-200. doi: 10.1016/S0006-8993(00)03280-0

Kleijnen J, Knipschild P. Ginkgo biloba. Lancet. 1992;340(8828):1136-1139. doi: 10.1016/0140-6736(92)93183-D

Quality Ginkgo Biloba Extract. PureLeaf. Accessed April 19, 2023. https://www.pureleaf.com/products/ginkgo-biloba-extract

Dodge HH, Zitzelberger T, et al. A randomized placebo-controlled trial of Ginkgo biloba for the prevention of cognitive decline. Neurology. 2008;70(19 Pt 2):1809-1817. doi: 10.1212/01.wnl.0000303814.13509.db

Woelk H, Arnoldt KH, et al. Ginkgo biloba special extract EGb 761 in generalized anxiety disorder and adjustment disorder with anxious mood: a randomized, double-blind, placebo-controlled trial. J Psychiatr Res. 2007;41(6):472-480. doi: 10.1016/j.jpsychires.2006.05.008

Zhang XY, Wu ZY, et al. Ginkgo biloba extract enhances the effect of a cholinesterase inhibitor in the treatment of Alzheimer disease. J Clin Psychopharmacol. 2008;28(6):698-702. doi: 10.1097/JCP.0b013e31818a6a9c

Kwak SM, Myung SK, et al. Efficacy of Ginkgo biloba extract for the treatment of vitiligo: a systematic review and meta-analysis of randomized controlled trials. PLoS One. 2016;11(6):e0157509. doi: 10.1371/journal.pone.0157509

Liu X, Liu L, et al. Ginkgo biloba extract (EGb761) improves the retinal blood flow in patients with age-related macular degeneration: a randomized clinical trial. Curr Eye Res. 2011;36(9):830-829. doi: 10.3109/02713683.2011.580208
Recommended Reading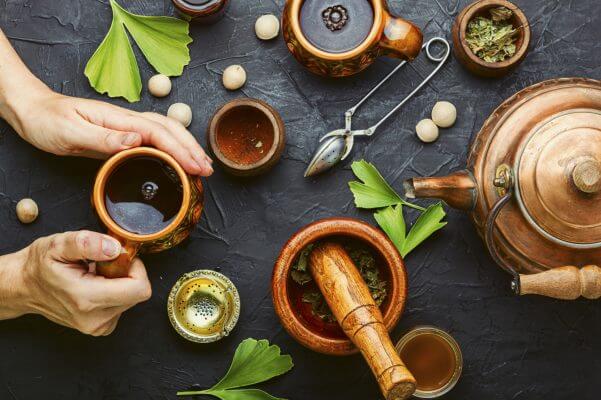 Get Smart. Used for centuries for its potential cognitive benefits. Its natural compounds have been [...]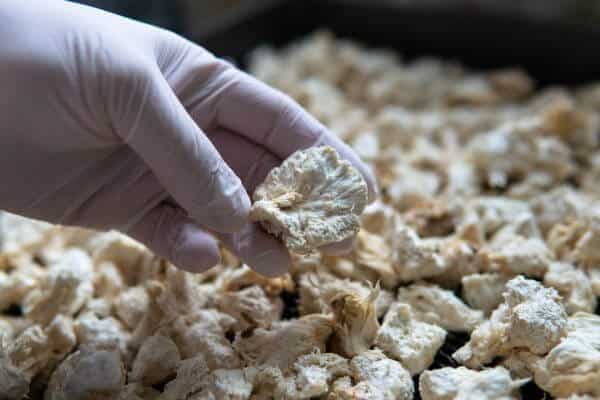 More Brain Horsepower Fuel Your Brain Power and Boost Your Focus. Harness the cognitive benefits [...]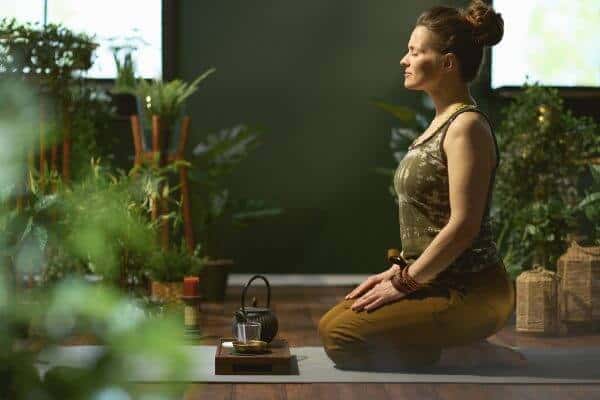 Positive Mental Attitude. Promote relaxation and reduce stress and anxiety without causing drowsiness, plus enhance [...]