The Adrenal ReCode Products are perfect for those struggling with anxiety, stress, exhaustion or insomnia.
The Adrenal ReCode Tier 2 Supplement Package
This package includes the following: 1 Bottle of Pure Encapsulations Chromium picolinate 200 mcg 60 Capules, 1 Bottle of Pure Encapsulations PS Plus 60 Capsules, 1 Bottle of Pure Encapsulations Rhodiola Rosea 90 Capsules, 1 Bottle of Pure Encapsulations Ashwagandha 120 Capsules, 1 Bottle of Pure Encapsulations L-Theanine 60 Capsules, and 1 Bottle of Pure Encapsulations Vitamin D3 1000 IU 60 Capsules. Details Below.
— WHAT YOU GET —
The Adrenal ReCode package is designed for as part of The Adrenal ReCode Program by Christa Orecchio.
Looking For Christa's Tier 1 Adrenal ReCode Program? Click Here 
About The Adrenal ReCode Program
While food is your primary healing source in Part 1 of The Adrenal ReCode, supplements can be but quite helpful in helping you heal faster. It generally takes a full two years to heal from the deepest level of adrenal and nervous system imbalances and Adrenal ReCode helps you cut that time down to several months. Choosing this option to include supplements will ground your healing process and expedite your wellness by roughly 30%-50%.
When you've been living off of stress hormones, you may experience any of the following chronic symptoms:
Living In a Fearful, Overwhelmed, or 'Stressed-Out' State
Lasting Anxiety, Heart Palpitations, or Depression
Brain Fog and Memory Issues
Trouble Falling Asleep or Regularly Wake Up Between 1 – 4 am
Thyroid Problems
Gain Weight or Can't Lose It (even with the addition of "dieting" and exercise)
Fear and Worry Are Always Nagging You
Hanger (irritable when hungry)
Feel Edgy or Nervous For No Good Reason
Low Energy or Exhaustion
Tired but Wired (inability to relax and let go)
Dizziness & Light-Headedness Upon Standing
Uncontrollable Cravings for Salt, Sugar, Caffeine, and/or Alcohol
If you regularly experience any of these symptoms, then you've been living off stress hormones and probably didn't even know it.
This state shifts our biochemistry and becomes our new normal, wreaking havoc on our physical and emotional health. And, often negatively affects our relationship with friends, family, and colleagues, or life in general.
You Are Not Alone.
80% of the population struggles with this but you don't have to any longer.
Here's What's Happening In Your Body
A biochemical pattern has been created where the consistent and unnecessary release of stress hormones (cortisol and adrenaline) has activated your sympathetic nervous system (fight-or-flight), which causes a negative domino effect of collateral damage to the brain, thyroid, and central nervous system.
We are only supposed to operate from our sympathetic nervous system (fight-or-flight) when we're in actual danger, yet we end up living (emotionally) day in and day out as if we are in constant danger. This consistent release of stress hormones desensitizes our cells to insulin (our blood sugar-regulating hormone) and therefore prevents our cells from converting the food we eat into the fuel we need to make energy. This is why we continue to feel stressed and exhausted at the same time even when the stressor has disappeared.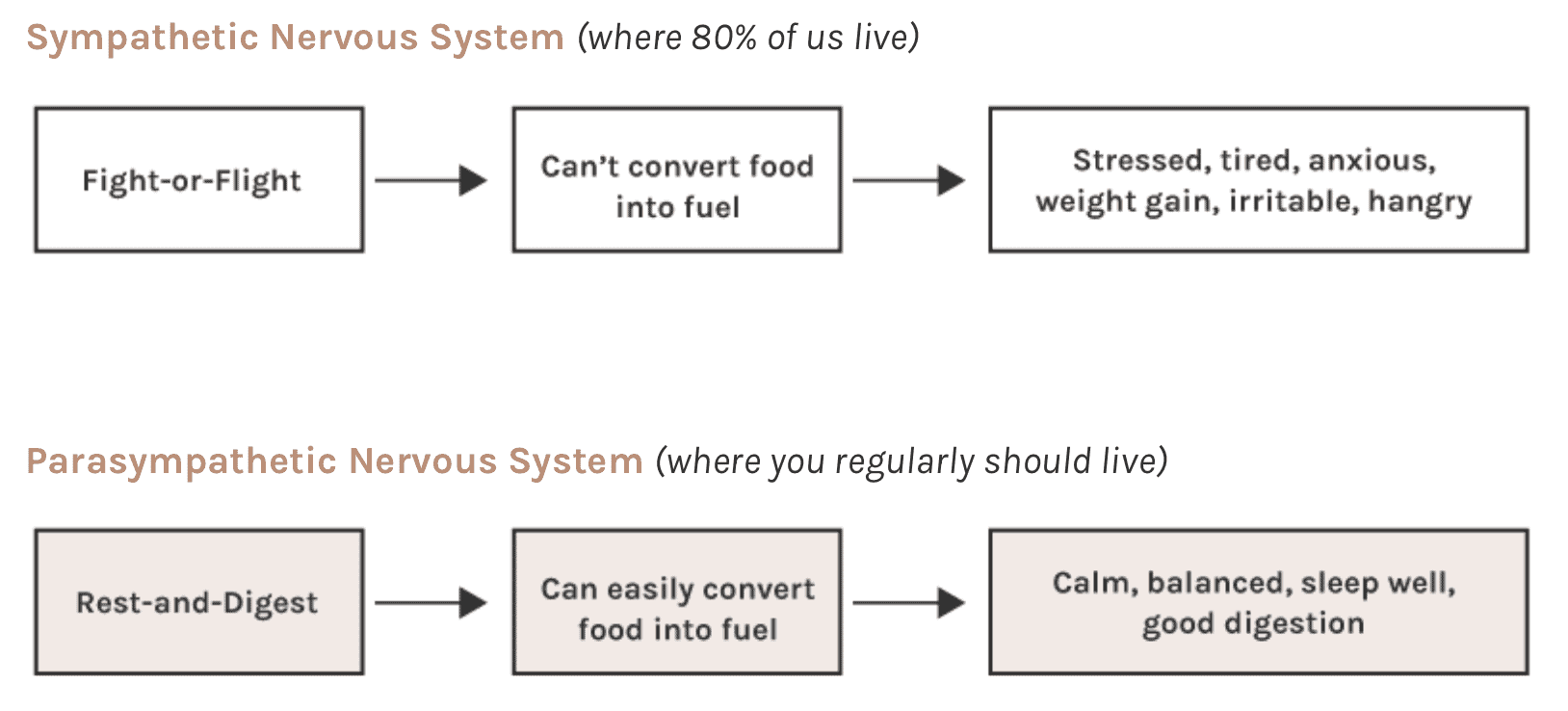 We are collectively experiencing a cell starvation problem (even though we're eating), which forces the body to continue to release stress hormones (cortisol and adrenaline) in order to compensate for the inability of your body to effectively convert food into fuel.
This explains the symptoms I mentioned before, including the weight gain, "hanger", fatigue, dizziness, irritability, and insomnia.
We get stuck in a vicious cycle that breaks down our physical and emotional health and we must interrupt this hormonal pattern correctly and consistently to reverse the cycle and allow your cells to make energy from your food once again so that you can thrive. Interrupting this pattern will also help heal the collateral damage done to our nerve cells.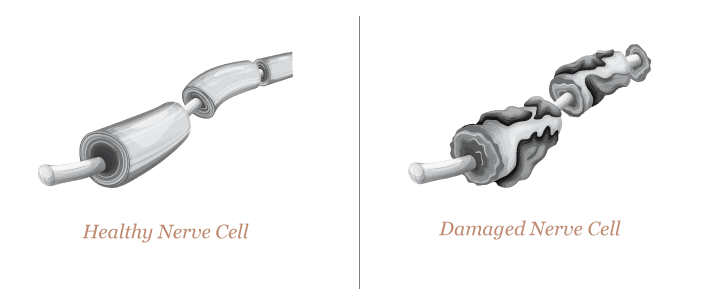 The Adrenal ReCode helps you create healthy patterns and SO much more. To Learn more about the full program, Visit The Adrenal ReCode. 
tier TWO Adrenal Recode By Christa Orecchio Contains The Following Products:
Ashwagandha by Pure Encapsulations (120 Capsules)
Ashwagandha (Withania somnifera) is an adaptogenic herb that belongs to the pepper family. It has an extensive 4,000-year history of traditional use, and is one of the most revered and widely used Ayurvedic herbs. It's adaptogenic properties provide multi-functional support for promoting general mental and physical wellness, including support for stress, anxiety, joints, memory, immune function, and healthy lipid and glucose metabolism. You can learn more about Ashwagadha here
Chromium Picolinate (60 Capsules – 200 mcg)
Chromium picolinate is a highly utilizable form of chromium, promoting healthy glucose metabolism and lipid metabolism, as well as enzyme activation.* Learn more about chromium here
L-Theanine (Suntheanine®) (60 Capsules)
l-Theanine, a unique amino acid derived from tea, provides the characteristic taste of green tea. l- Theanine has also been discovered as the biologically active constituent of green tea responsible for promoting relaxation. In a preliminary non-clinical study, an l-theanine solution enhanced alpha wave production in the occipital and parietal regions of the brains of volunteers. These observed patterns are considered to be an index of relaxation. Furthermore, it did so rapidly and without causing drowsiness. In two additional studies, alpha waves were also shown to be detectable soon after l-theanine administration. Theanine is also useful for supporting healthy cellular function. Furthermore, theanine has been reported to moderate the effects of caffeine on the central nervous system. Learn more about L-Theanine here
PS Plus (soy-free phosphatidylserine) (60 Capsules)
PS Plus provides Sharp-PS® GREEN, a soy-free, sunflower lecithinderived phosphatidylserine. Phosphatidylserine (PS) is the most abundant phospholipid in the brain. It supports brain neuron membrane fluidity, signal transduction and cell-to-cell communication for healthy neurocognitive function. PS encourages the activities of acetylcholine, norepinephrine, serotonin, and dopamine in the brain. As such, it provides broad range support for normal age-associated memory decline as well as support for overall learning, recall and processing capacity. These effects on cognitive performance have also been observed in young adults and students. PhytoMemory proprietary blend provides a powerful antioxidant and phytochemical complex from blueberry, strawberry and spinach. These fruit and vegetable extracts have been shown in studies to support healthy dopamine activity, GABA release, receptor function and neuronal signal transduction in addition to protecting the central nervous system from oxidative stress associated with aging. Learn more about PS Plus here
Rhodiola Rosea (90 Capsules)
Rhodiola rosea, a Siberian plant also known as Golden root, has been used traditionally for hundreds of years in countries including Russia and Siberia. Identified as an adaptogen through extensive research, it moderates the effects of physical and emotional stress. Learn more about Rhodiola here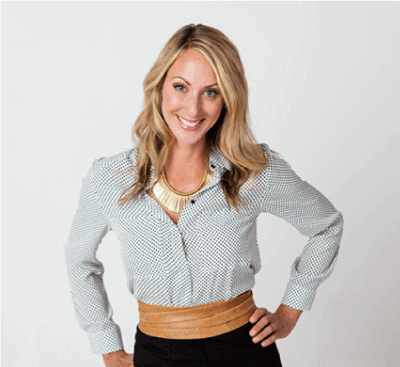 Christa Orecchio
Christa Orecchio, the founder of TheWholeJourney.com, has been a clinical and holistic nutritionist for 13 years. Christa's helped thousands of people overcome adrenal fatigue & thyroid disorder using food as their medicine in order to create lasting hormonal balance and a strong nervous system. She focuses on the whole person and her mission is to help as many people as possible to first heal, and then thrive.
Christa is a sought-after speaker, TV show host, and bestselling author.
Suggested Adrenal Recode Dosage:
See Individual Products: Can not be shipped outside of the United States.
Suggested Use: See Individual Products: Can not be shipped outside of the United States.