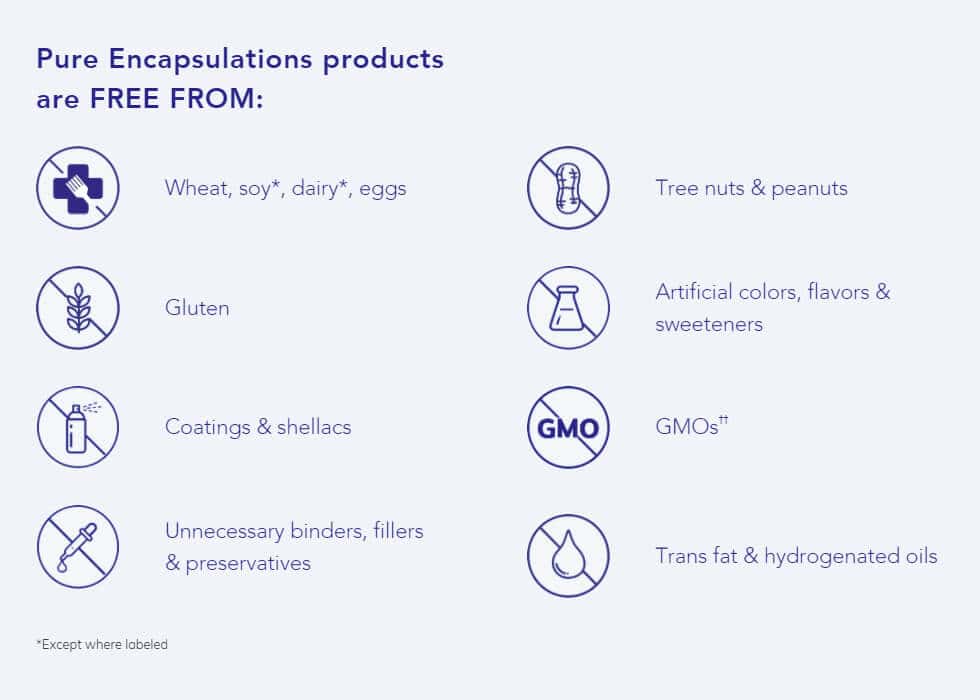 Suggested Use: 3 capsules in the morning and 3 capsules in the evening, with meals, with 8-10 ounces water.
Joint Mediator– Dr. Sam Yanuk created this formula through years of research and clinical trial studies. Joint Optimizer by Pure Encapsulations, also known as Inflammation Balance Formula, is designed to help control the inflammatory and immune responses, so the body can heal through injuries and chronic conditions. This is a fantastic product for anyone looking to get back on their feet quickly form an sports injury or accident.
What Is It?
Joint Mediator (Inflammation Balance Formula) is designed to support a healthy balance of immune mediator activity, part of the body's natural inflammatory response, to promote healthy joint function and comfort.*
Uses For Joint Mediator
Joint Health: Joint Mediatoris uniquely formulated to maintain the body's natural mechanisms for upregulation and downregulation of immune mediators. Cytokines and prostaglandins are chemical messengers that influence cellular activities in a variety of tissues. Maintaining healthy cytokine and prostaglandin function helps to lessen occasional pain and to sustain healthy joint mobility and comfort. In a 4-week trial organized by Dr. Yanuck, three fourths of volunteers that were supplemented with Joint Optimizer experienced positive support, including the ability to resume physical activity. Dr. Yanuck credits this with the potential of the formula to help lessen the activity of immune mediators without suppressing them completely, which would create an undesirable reaction by the immune system on musculoskeletal tissues.*
The body's natural inflammatory response is influenced by many factors, only some of which may be affected by the ingredients in this formula.
What Is The Source?
Vitamin D3 is derived from lanolin. Glucosamine sulfate is derived from crab and shrimp. Boswellia serrata extract is derived from the gum resin and standardized to contain 70% boswellic acids. Turmeric is derived from Curcuma longa root and standardized to contain 97% curcuminoids. l-glutamine (free-form) is derived from vegetable fermentation. Bromelain (2,400 gdu/gram) is derived from pineapple stem. Cetyl myristoleate complex is derived from beef tallow and standardized to contain 20% cetyl myristoleate (vegetable sources of CMO contain myristic acid, not cetyl myristoleate). Ascorbyl palmitate is derived from corn dextrose fermentation and palm oil.
Are There Any Potential Side Effects Or Precautions?
Boswellia, bromelain and glucosamine have been associated with GI upset, heartburn, nausea or diarrhea. CMO can cause mild burping. Other rare side effects of glucosamine include drowsiness, skin reactions, or headache. Curcumin (turmeric) is not recommended for individuals with bile duct obstruction. If pregnant or lactating, consult your physician before taking this product.
Are There Any Potential Drug Interactions?
Glucosamine and bromelain may be contra-indicated with blood thinning medications. Bromelain may be contraindicated with certain antibiotics. Glutamine may be contra-indicated with anticonvulsant medications. Consult your physician for more information.