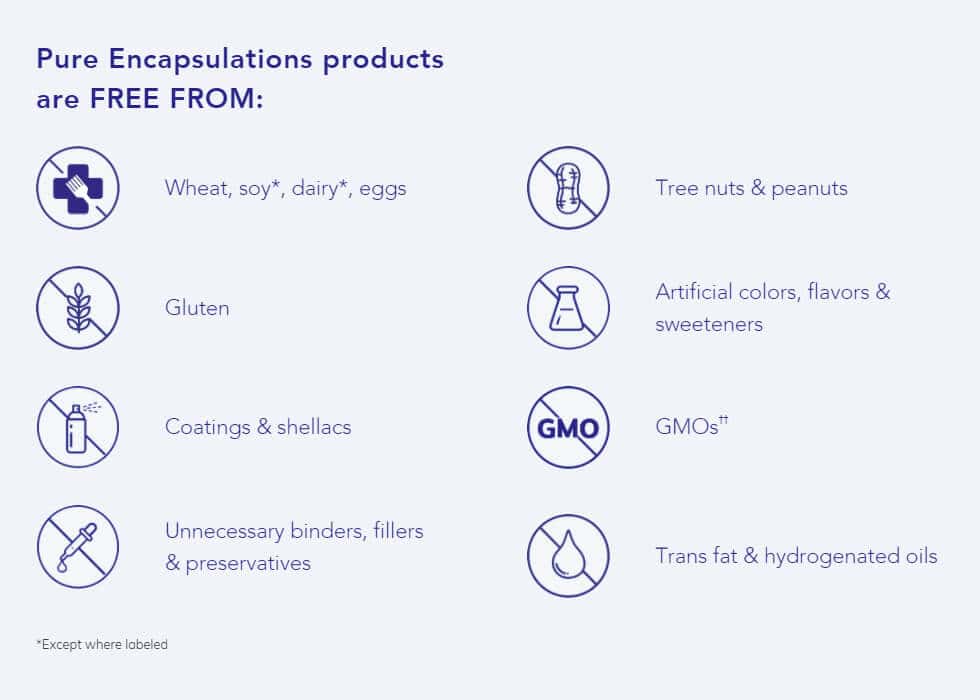 Suggested Use: Take 1 packet per day (9 capsules), with meals.
Athletic Pure Pack – Looking for the ultimate in athletic supplement support? Pure Encapsulations Athletic Pure Packs combines all the necessary key ingredients and formulas for superior athleticism. Each packet includes the daily requirements for the serious athlete, including CoQ10, EPA/DHA, l-glutamine and Kre-Alkalyn. Questions on this product? Please call us to speak with one of our vitamin experts, we are happy to help you choose the right product for your needs.
Indications:
√ Supports energy, muscle recovery and immune function for healthy athletic activity*
Vitamin/Mineral Distinctions:
√ 3 capsules of Athletic Nutrients combined with extra vitamin C to support nitric oxide activity and immune function*
√ Trace minerals, including manganese and copper, for healthy connective tissue integrity*
√ Featuring Metafolin® L-5-MTHF, the naturally occurring, universally metabolized form of folate for healthy red blood cell function*
Special Features:
√ Omega-3 fatty acids to support healthy cytokine balance*
√ 1,375 mg Kre-Alkalyn®, 145 mg CoQ10 and 50 mg alpha lipoic acid to support metabolic acid buffering, ATP synthesis and muscular adaptations to resistance and endurance training*
√ Grape seed and superfruit antioxidants to neutralize the effects of free radicals generated during training, lessening occasional muscle soreness and fatigue*
√ 850 mg l-glutamine for healthy muscle preservation and immune function*
Take with food. If you have liver problems, consult your health care practitioner before use. Vitamin K may be contraindicated with Coumadin (Warfarin). If you are pregnant or lactating, have any health condition or are taking any medication, particularly blood thinning medication, consult your health professional before use.