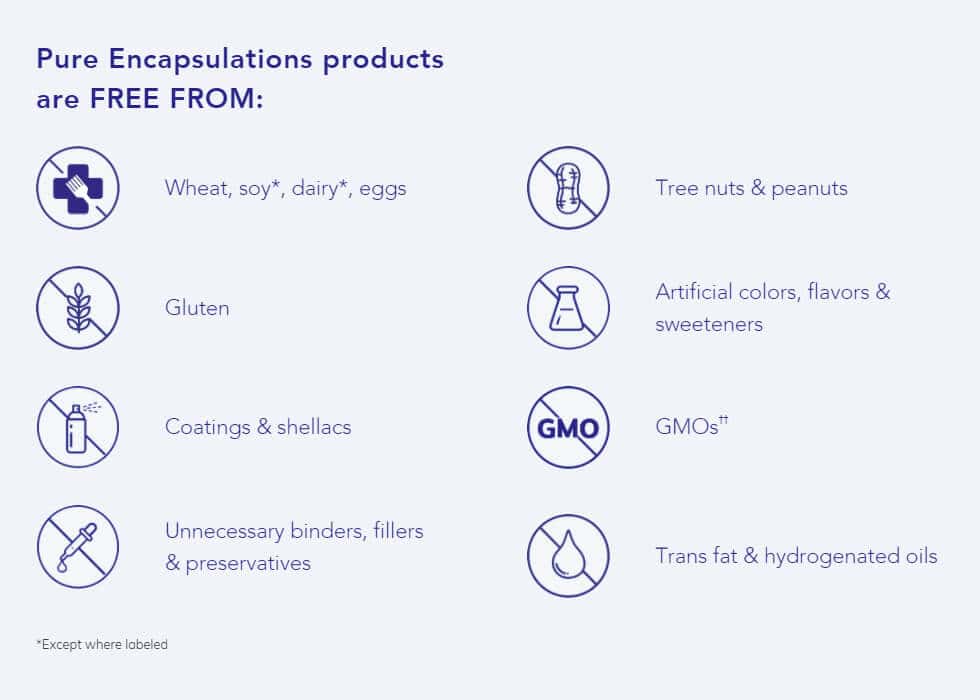 Suggested Use: 4 capsules per day, in divided doses, with meals.
Glucosamine HCl + Chondroitin – Shellfish-fee glucosamine HCl and chondroitin sulfate are combined to provide a basic joint support formula.
*This formula provides convenient and simple dual-strength support for healthy joint motility and function. Glucosamine HCl is manufactured in a proprietary process to produce a shellfish-free glucosamine supplement. Its production involves corn fermentation, which produces chitosan as a byproduct. The chitosan is extracted and processed to achieve glucosamine HCl. There is no allergenicity, as no corn DNA is present in the fermentation product. Studies have indicated that glucosamine HCl has the ability to support healthy cartilage integrity, in part by maintaining healthy matrix metalloproteinase (MMP) enzyme activity. In other studies, formulations containing glucosamine HCl and chondroitin sulfate have suggested positive effects on joint mobility and comfort. Chondroitin sulfate promotes the synthesis of proteoglycans, the ground substance of cartilage. In addition, it maintains healthy enzyme activity in the cartilage matrix, supporting cartilage integrity, and may provide synergistic support when combined with glucosamine.