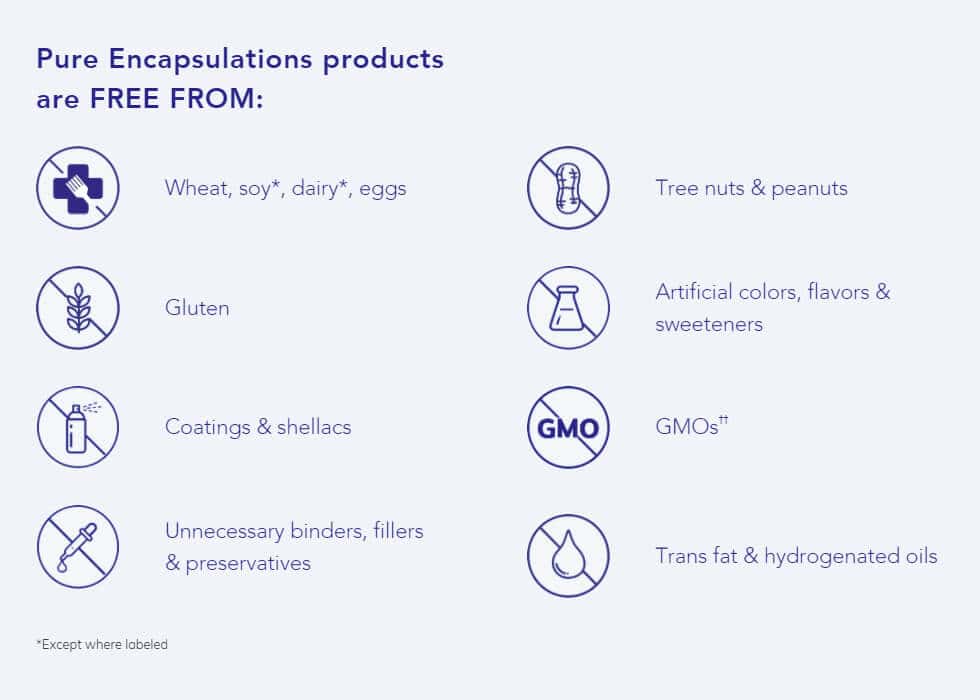 Suggested Use: 4 capsules per day, in divided doses, between meals.
Saccharomyces boulardii (active probiotic culture) – Pure Encapsulations Saccharomyces boulardii provides 5 billion live cells per capsule, used for intestinal support and to combat intestinal dysbiosis. When unfriendly bacteria begin to outnumber friendly, dysbiosis may occur, which then can lead to leaky gut, lowered immune and poor digestion. Saccharomyces boulardii is naturally derived from probiotic yeast, grown in a special fluid of molasses, vitamins and minerals. Maintaining gut flora is important for quality health and wellbeing,
Saccharomyces boulardii is a nonpathogenic, probiotic yeast which nutritionally supports the health of the gastrointestinal tract. This yeast protects against intestinal dysbiosis caused by a disruption in the balance of healthy gut flora Pure Encapsulations Saccharomyces boulardii contains a minimum of 5 billion live cells per capsule.
Saccharomyces boulardii is a natural probiotic that nutritionally supports the gastrointestinal tract by maintaining gut flora balance.