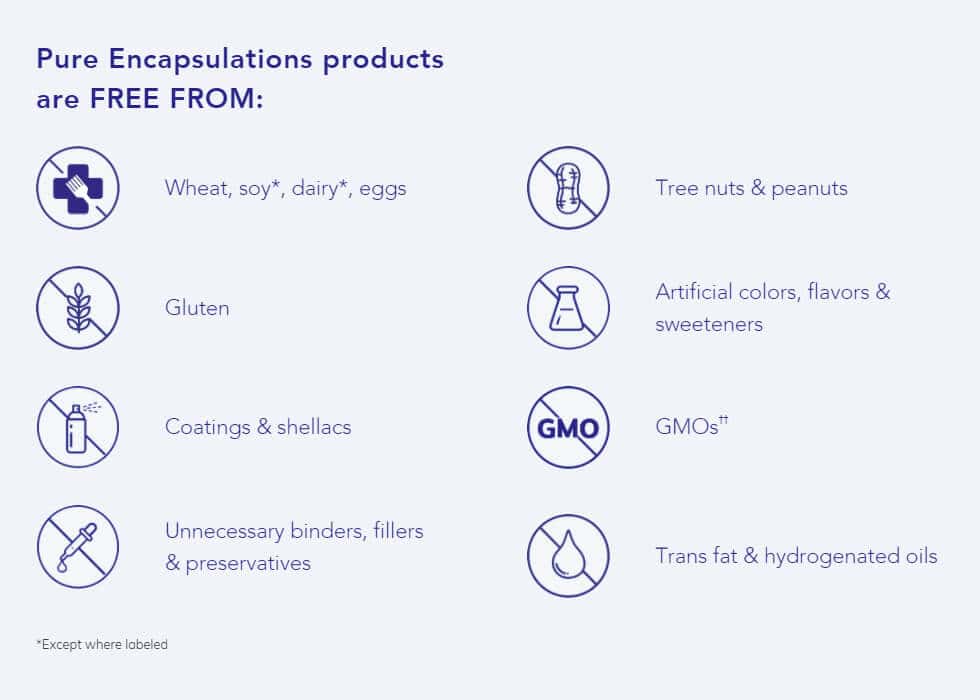 What Is PureLean® Pure Pack?
Pure Encapsulations PureLean Pure Pack is created to provide support for healthy weight management and weight loss. Designed for convenience, each packet contains four distinct formulas created for healthy weight loss support, including the PureLean nutrients multivitamin. Also included as part of this support pack is cortisol calm, Pure Encapsulations formula for reducing cortisol, calming the cravings for carbohydrates, and soothing the mind.
PureLean Indications:
√ Support for healthy glucose metabolism, lipid utilization, and weight management as part of a healthy lifestyle with a reduced calorie diet and regular exercise*
Vitamin/Mineral Distinctions:
√ 3 capsules of PureLean® Nutrients featuring Metafolin® L-5-MTHF and enhanced bioactivity Chromium 454® for healthy metabolic function*
√ PureWay-C® rapidly absorbed vitamin C, providing support for healthy C-reactive protein (CRP) and lipid balance*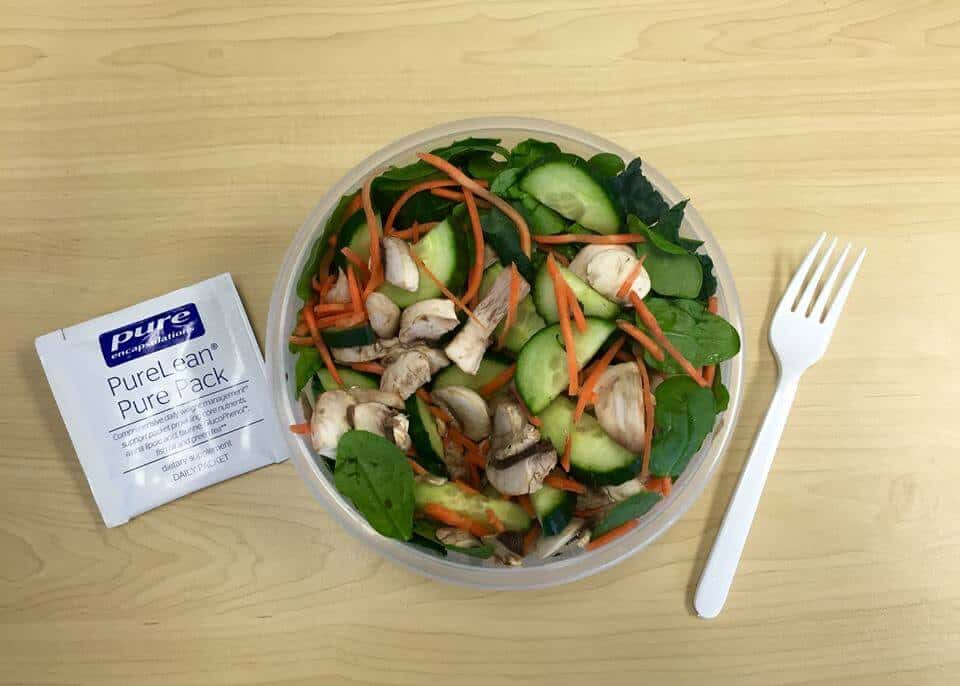 Special Features:
√ Metabolic synergists for healthy glucose utilization, including alpha lipoic acid, cinnamon, and l-carnosine*
√ Lipid support with taurine, green tea and pterostilbene*
√ Omega-3 fatty acids for healthy PPAR receptor function, supporting glucose and lipid homeostasis via healthy gene expression*
Take with food. If you have liver problems, consult your health care practitioner before use. Vitamin K may be contraindicated with Coumadin (Warfarin). If you are pregnant or lactating, have any health condition or are taking any medication, particularly blood thinning medication, consult your health professional before use.