UNDERSTANDING THE ENDOCANNABINOID SYSTEM (ECS)
What is Cannabidiol (CBD)?
CBD is one of approximately 100 phytocannabinoids naturally occurring in hemp plants. Cannabinoids refer to molecules found in the cannabis plant that interact with cannabinoid receptors. Common cannabinoids include: D9-THC, THCV, CBD, CBDV, CBG and CBC.
KEY FACTS: Understanding the ECS
Plays vital neurological and immunomodulatory roles that can affect overall health
Comprised of specialized eicosanoids, known as endocannabinoids, that the body makes from lipid precursors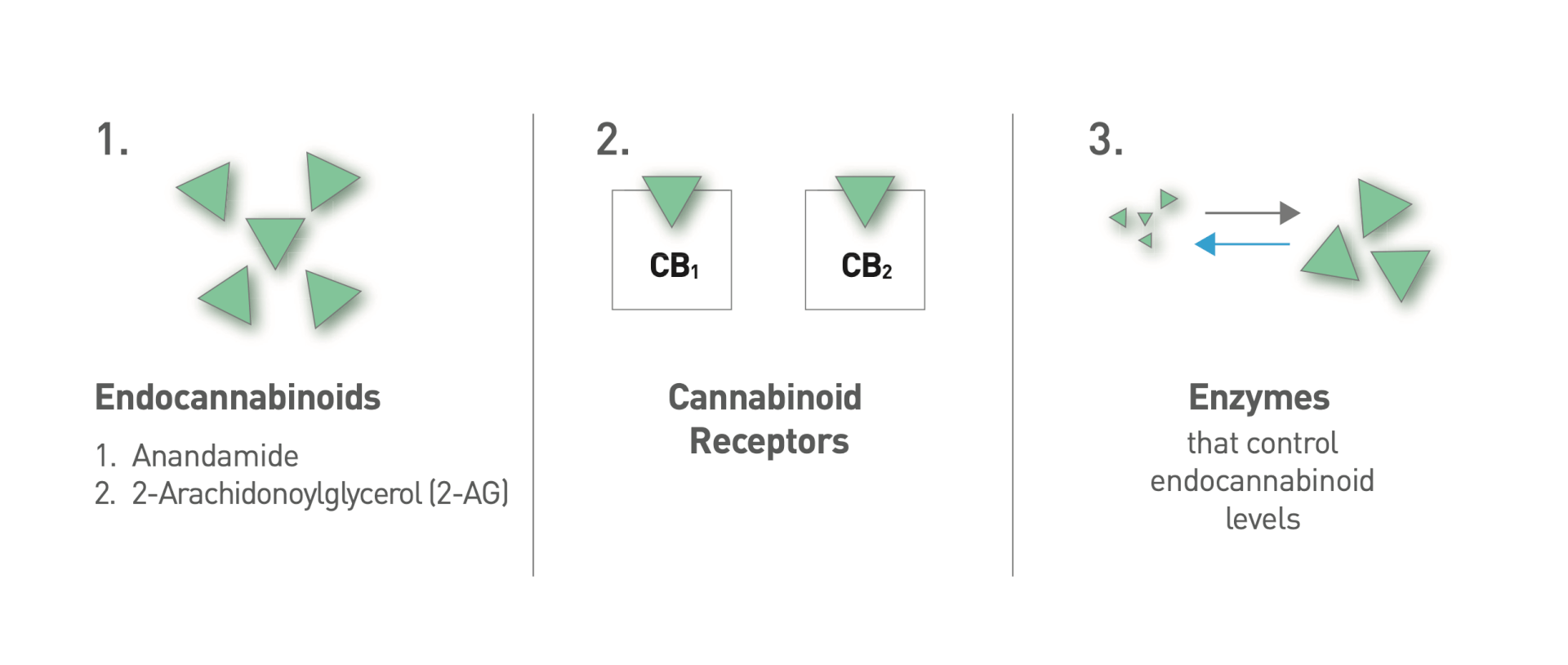 CBD: MECHANISM OF ACTION
CBD has multiple molecular targets that extend beyond the classical cannabinoid receptors. By inhibiting fatty acid amide hydrolase (FAAH), the enzyme that degrades anandamide, CBD activates cannabinoid receptors indirectly.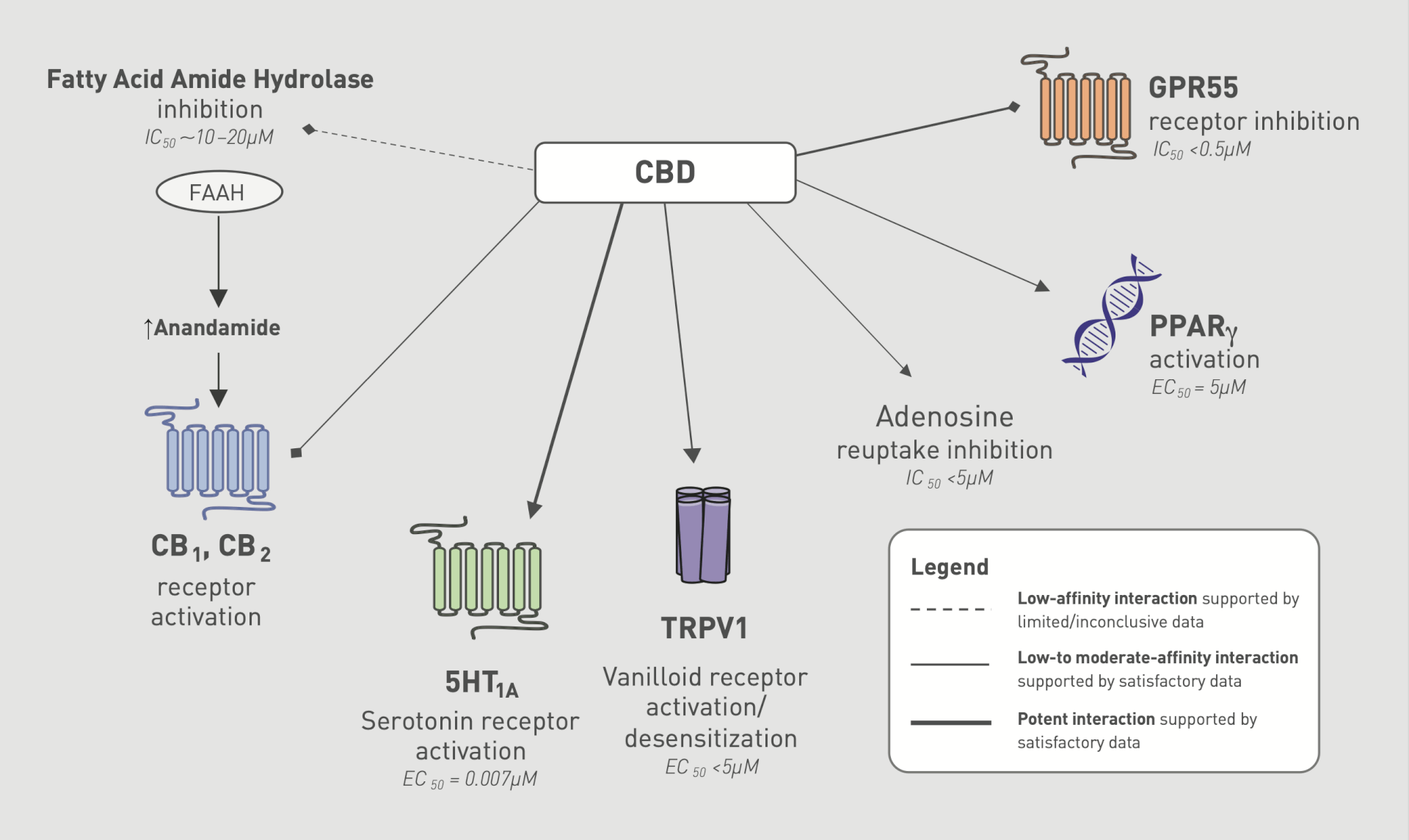 THE ECS IN THE CNS
The two major endocannabinoids — anandamide and 2-AG — activate two different cannabinoid receptors: CB1 and CB2. The CB1 receptor is primarily expressed on neurons in the brain and nervous systems; a main function is to inhibit excitatory neurotransmission.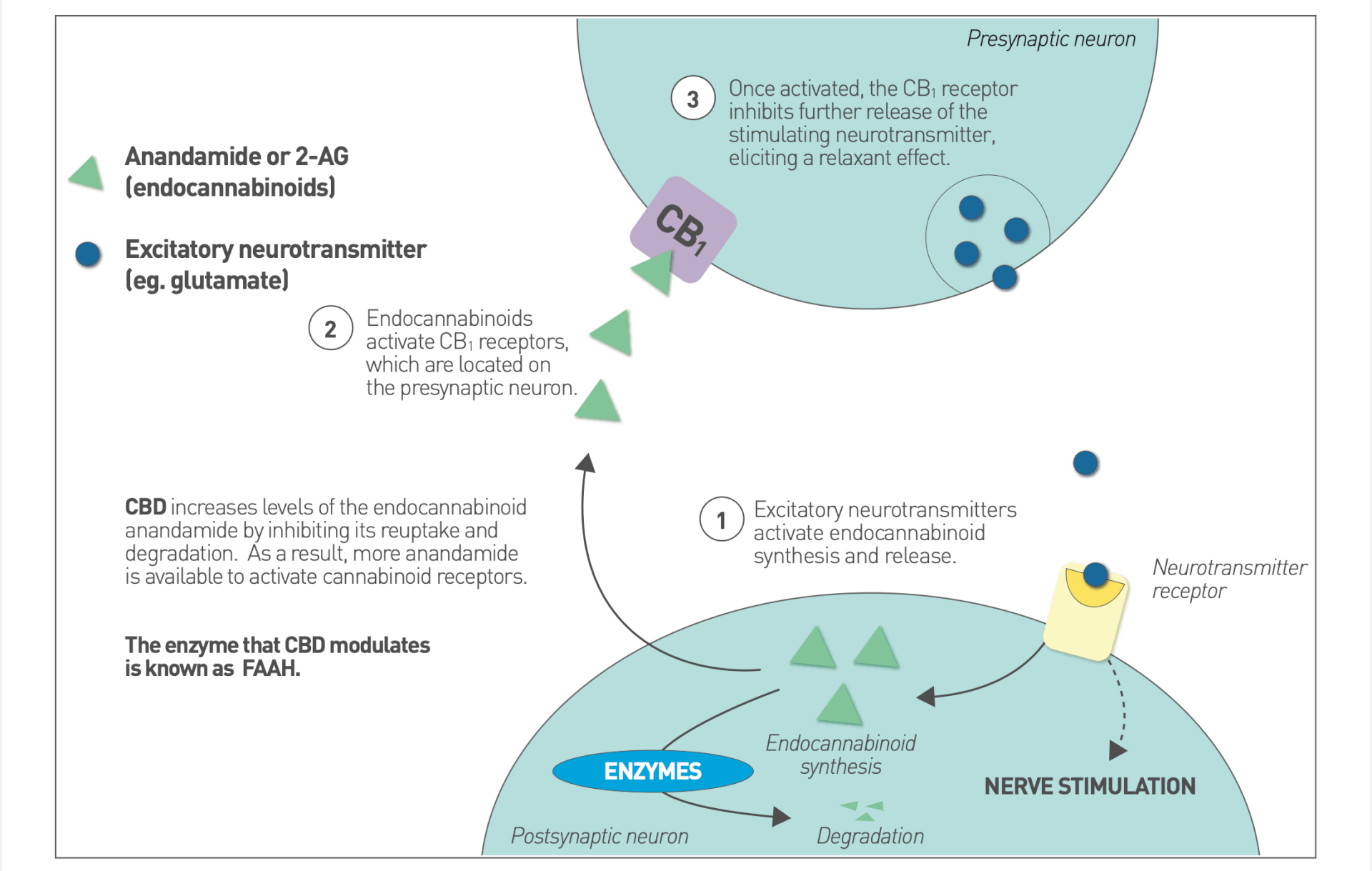 THE ECS IN THE PERIPHERY
The CB2 receptor is located primarily in the gut, immune system, and periphery, where it modulates the immune response and downregulates the production of cytokines, such as IL-6, IL-1β, TNFα, IFNβ, and IFNγ. The levels of anandamide and 2-AG are tightly controlled by the balance of synthesis and degradation.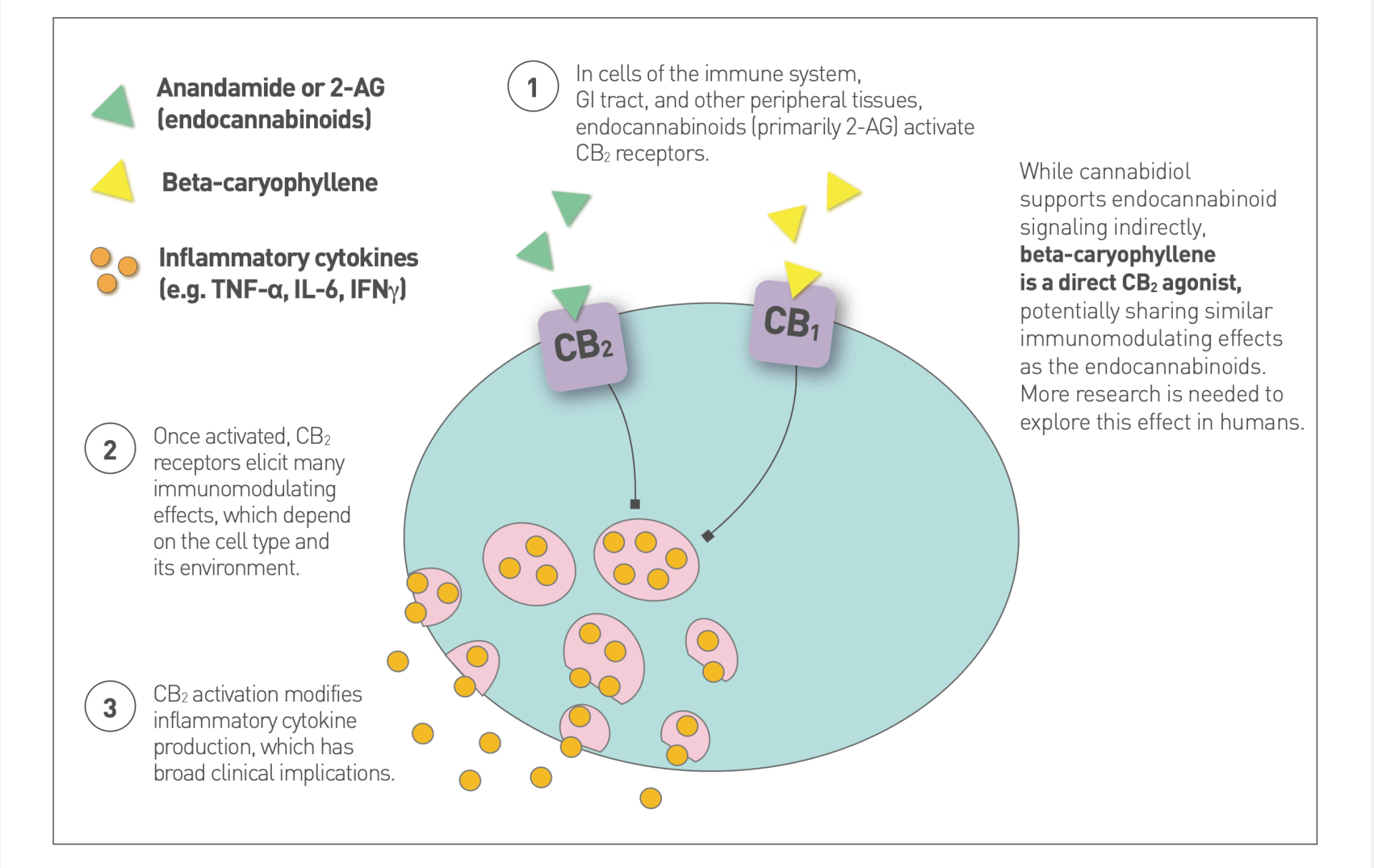 INFLUENCE ON SEROTONIN SIGNALING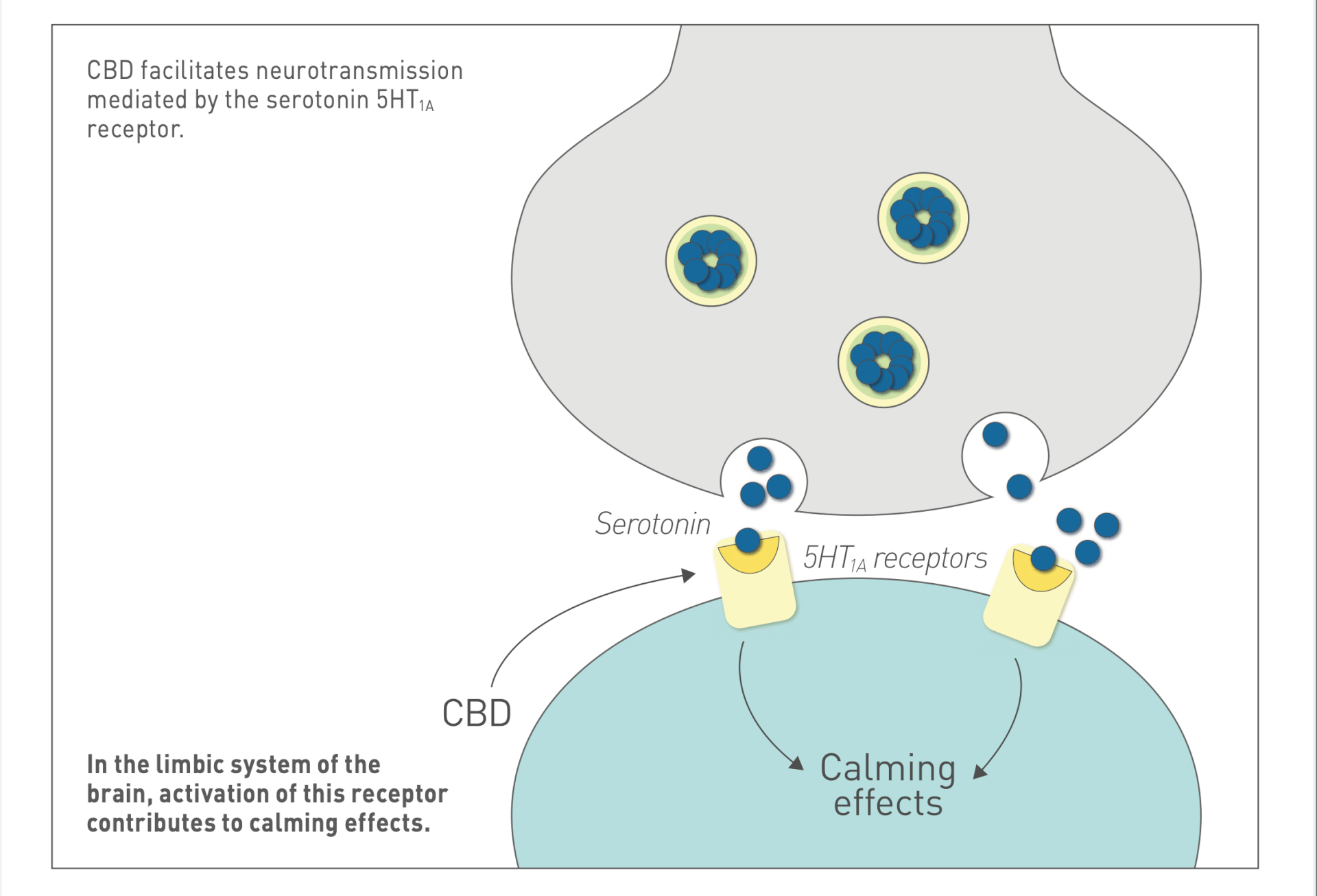 IMPORTANCE OF ENHANCED BIOAVAILABILITY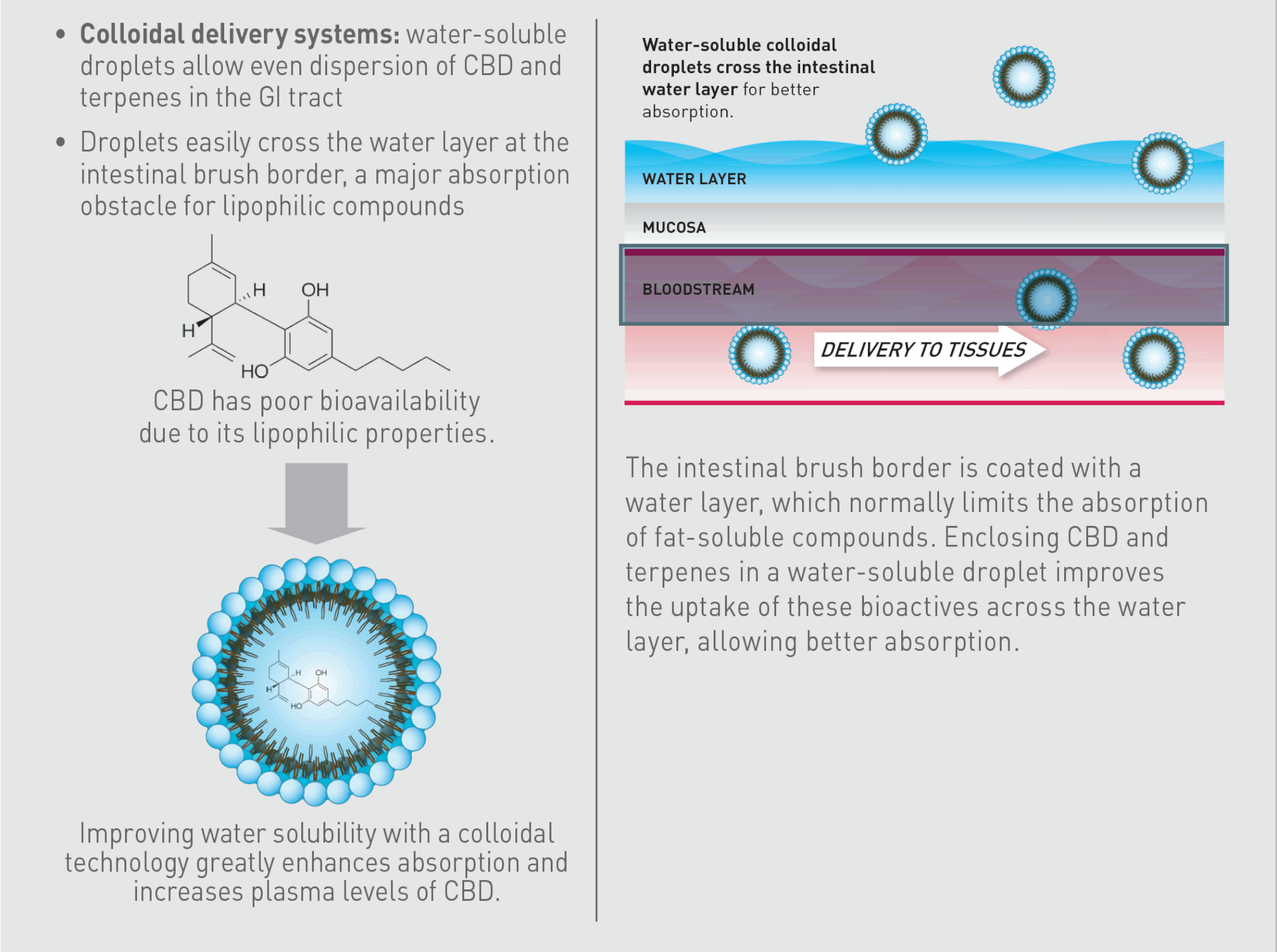 4 KEY CONSIDERATIONS FOR SELECTING QUALITY CBD
Shop Our CBD Products