Is it time to declutter your home? Check out these signs to watch out for and how to start getting rid of all the excess stuff and make room for the things you love.
Many people think of clutter as trash lying around the home. However, clutter is not just trash that needs to be thrown out. Clutter can be articles of clothing, toys, papers, and anything lying
 around that does not get used. If you look around your home, you will probably find plenty of clutter that needs to find a home right away.

1. Kitchen Cabinets That Do Not Stay Closed
Cups are one thing that we seem to accumulate, but never throw out. It is easy to get souvenir 
cups from baseball games, movies, and the fair, but these cups tend to be pretty durable, so we
never end up throwing them out. Before you know if the kitchen cabinets will be overflowing
with cups. When your kitchen cabinets do not stay closed, it's a sign it's time to declutter.
What to do: Let go of all the plastic drinkware. Opt for Mason jars instead. The glass is so much better for you, and can be used to store food too. You can get multiple uses out of Mason jars.

2. You Have Run Out of Hangers
Do you find yourself short on hangers, and drawer space as you are taking clean clothing out of
 the dryer? It is very likely that this is because you have too many clothes. Go through your closet
and pull out anything that you haven't worn or fit into in the past six months.
It may seem
 wasteful to get rid of clothing. However, it's more wasteful to have more clothes than you can
 wear. You can always put away clothes, you don't have any intention of wearing at the moment.
 You can choose to get rid of the clothing at a later date. This is especially a good idea, if you
 have kids that can wear these clothes later.
What to do: Get the book The Life-Changing Magic of Tidying Up by Marie Kondo. It's a great resource to help you let go of clothes you don't wear.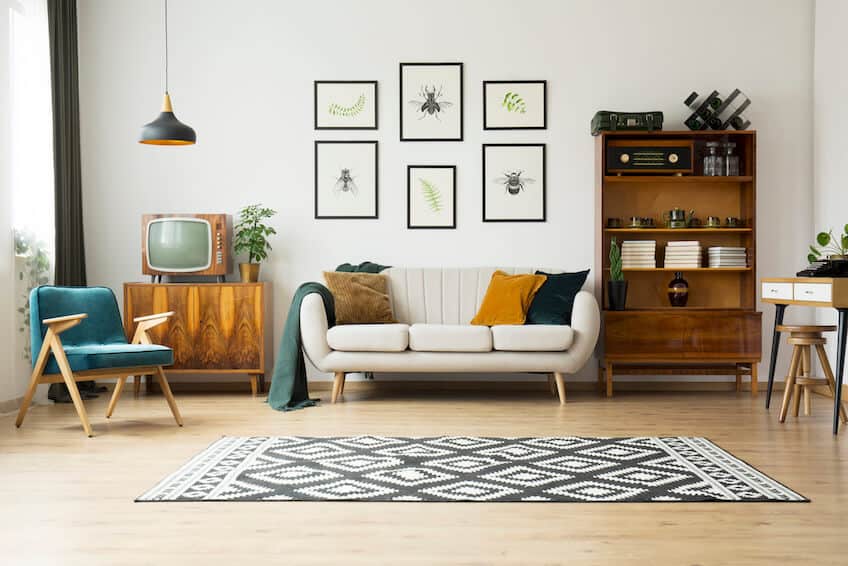 3. Falling Behind in Bills
Sometimes when you get home after work you head to the mailbox, grab whatever was inside,
and then toss it on the counter as you make your way to the bathroom and change into more
 comfortable clothing. This leads to you forgetting to take care of the mail you brought in. The
 next thing you know, you have one or two week's worth of mail, accumulating on the counter. 
Prevent getting bill reminders, by taking care of the mail as soon as you bring it in. Sort the mail,
 while you are walking inside, and instantly throw out any junk received. If you really want to 
ditch the paper clutter, sign up for electronic alerts through your email.
What to do: Get off the junk mail list and stop getting credit card solicitations in your mailbox. You can even bulk unsubscribe to all those emails you don't read.

4. You Cannot Find Your Keys
All too often, we find ourselves heading out the door in a hurry, only to find that our keys are not
where we thought we left them. This is likely due to clutter and poor organization. When you
 can't find your keys, because of the clutter in the house, it's time to declutter your home.
What to do: Get into the habit of putting your keys and outgoing mail in one place – usually near the door so as you walk in.

5. The Toy Box is Overflowing
Most kids play with their toys for one to two weeks before they get abandoned in the toy box. If
 you find that your children have outgrown certain toys, it is time to put them in box to donate or sell. Most children play with the same 10-15 toys they have rather than the 100 or so that fills their room and closet.
What to do: Go through the toy box, kids' closets, and other play areas at least once a month to get rid of things you don't need. This helps to remove broken toys and toys that no longer
 work for your kids or that are just adding clutter.

6. You Can't Find Anything Under the Sink
Look under your bathroom or kitchen sink. What do you see? You'll likely see a ton of old bathroom and kitchen cleaners, old sponges and brushes, and maybe even some old products you don't use (like makeup and skin care under the bathroom sink). If you haven't used those items in the last 3-6 months, it's time to let it go. Those makeup or skincare freebies you got from the department store? Those should go too if you haven't used them in the last few months. All of it adds to the clutter and keeps you from having access to the things that you DO use.
What to do: Opt for natural products. When you make the swap from chemical household cleaners to something like Thieves Household Cleaner (which is one product and can clean basically everything in the home) then you'll find that you'll only need that and maybe some baking soda or vinegar and clean sponges under the sink. The same goes for beauty care products. I make a lot of my own beauty products with essential oils. Check out DIY Cleaning + Beauty Recipes From Your Kitchen.
What tips do you have to declutter the home? Lets know in the comments!