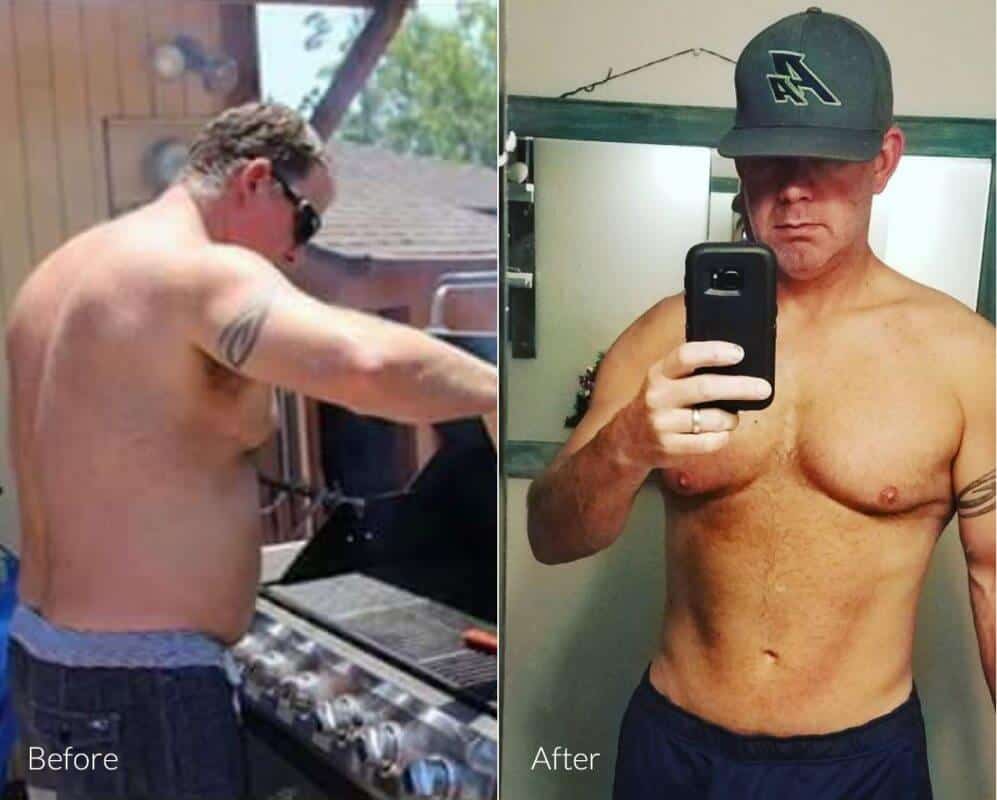 Im a Fire Captain with Cal-Fire and was big on the Ketogenic Diet. When I hit a plateau I decided to give the program a try. Over the next 90 days I lost over 50 lbs. of body fat, got my energy back, was sleeping like never before, brain fog was gone and I was seeing lean muscle growth like crazy! I have kept it off for 13 months and can say the Keto/MED program and a continued ketogenic based diet have changed my Life!
The Keto|Med Project is for those who are frustrated with the entire fat-loss industry. If you've been told to drop your fat intake, drop your calories, and exercise more — this program is for you. If you've starved your way to weight-loss before, only to gain it all back and then some, this program is for you.


The KetoMED Project is open to only 25 participants. We do this to keep the program personal and intimate so we can provide 1-on1 support to ensure maximum fat loss and provide the best support possible.
Support
After purchase of the program, you will have access to a personal KetoMED advocate that will coordinate specific Ketogenic products for you and help you prep for success before the start date and continue guiding you in tandem along with the Doctor and Nutritionist throughout the 6 week program.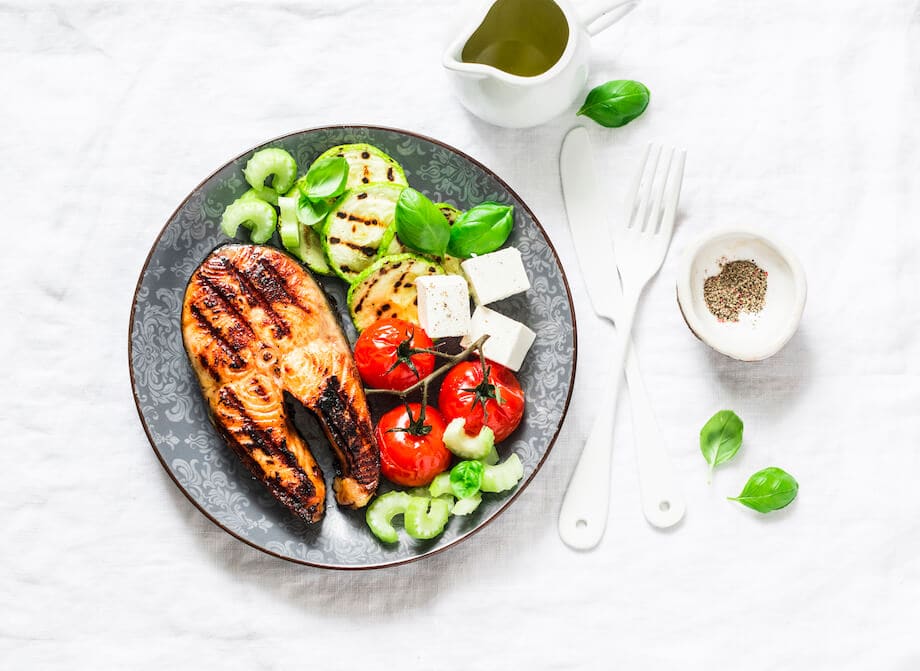 Why Most Weight Loss Programs Fail
Most weight-loss programs fail because they do not teach you how to eat real food in real portions in real life. In the programs that require major caloric deficits (like dropping down to 800 calories) they are not teaching you how to eat for long-term success. Some programs require (or strongly suggest) that you take an amphetamine-type stimulant medication to artificially suppress your appetite. Not sustainable. There is also a very common recommendation that a lot of overweight people get which is to drop their calories (as we've already mentioned) and at the same time drop their fat intake. There are only three macronutrients (fat, carbohydrate, and protein) and out of those, fats is the most appetite satiating. A low fat, high-carbohydrate diet keeps you on the insulin-carb rollercoaster, insulin causes fat storage and it causes you to be hungrier. Most weight loss programs are trying to get you to eat less, as if fat-burning is a willpower issue. It's not. The only way to induce sustainable fat-burning is to teach your body to master your hormones — keep your fat storage hormones low and your fat burning hormones high.
The Real Cause Behind Weight Gain
Our bodies only require about 1-2 teaspoons of sugar (mostly in the form of glucose). So, when our diets exceed that amount of sugar, in the form of bread, bagels, pasta, chips, cookies, crackers, sweets, candy, and soda, our body needs to figure out what to do with all that excess. A small amount of it can be stored in the form of glycogen (stored carbohydrate), but most of the excess has to be converted by the liver into triglycerides which gets deposited in fat cells (adipocyte).
What You Get With the Program
Included Services
Doctor and nutritionist guided fat loss program
3 nutrition video check-ins with tips and guidance
Nutrition plan and recipes
Daily nutrition workbook to hold you accountable
3 video classes to educate and empower you throughout the program!
Private Facebook group for community and support
Access to personal KetoMED Project Advocate & Coordinator
Professional Grade Supplements Included
2 Week Detox/Cleanse Kit
30 Day Supply of Ketogenic Drink Supplement
Full-Spectrum Digestive Enzymes
Digestive Defense Probiotic
Supportive Electrolyes
Carnitine Supplement for More Efficient Fat Loss
Dr. Chad Larson
Dr. Larson holds a Doctor of Naturopathic Medicine degree from Southwest College of Naturopathic Medicine and a Doctor of Chiropractic degree from Southern California University of Health Sciences, graduating with honors. He is a Certified Clinical Nutritionist and a Certified Strength and Conditioning Specialist.
His practice integrates naturopathic medicine with cutting-edge laboratory testing and diagnostic imaging. This integrative approach to medicine includes diet and nutritional counseling, prolotherapy, regenerative injection therapy (RIT), chiropractic manipulative therapy, bio-identical hormone balancing, intravenous (IV) nutritional therapy, and natural alternatives to prescription drugs.
He particularly pursues advanced developments in the fields of endocrinology, orthopedics, sports medicine, and environmentally-induced chronic disease.
He has been featured on local and national radio and television programs discussing a broad range of health issues. Dr. Larson has been invited to lecture to a variety of groups from the U.S. Army Special Forces to executive leadership groups to universities and healthcare practitioners. He has published articles in various consumer and professional periodicals and has worked with the Research & Development departments of nutritional supplement companies. Dr. Larson also stays on the cutting edge of laboratory science as an advisor and consultant to Cyrex Laboratories.
Dr. Larson is Board Certified in both Naturopathic Medicine and Chiropractic.
Elizabeth Mersereau
As a Certified Nutritionist Consultant, Elizabeth guides patients to achieving health and wellness through nutritional therapies. She works extensively with therapeutic diets, digestive health, blood sugar regulation, metabolic disorders, and weight loss.
While everyone deserves to feel great and have their body function optimally, it can be very hard to do so without having the proper tools and knowledge. We live in an age where there is an abundance of conflicting information readily available to us. We are overexposed to pop-culture nutrition, and the marketing of diets and miracle fixes. It can become overwhelming to know what's right for you. Elizabeth is highly qualified to guide you to health and wellness by using science-based research. She works closely with the naturopathic doctors to support their treatment plan and to put their therapeutic dietary recommendations into play.
"I don't believe in quick fixes but instead lasting changes that shift your life toward thriving. I strive to empower you to make bright choices with foods that will get you feeling your best. Eating whole foods, the way nature intended us to eat, can do wonders for the body. When making informed choices, food can cure ailments, reduce excess body fat, and dramatically increase your life experience."
Elizabeth guides individuals of all ages to use nutrition strategies that work. After taking a history of your relationship to food, lifestyle, and nutrition goals, she develops a comprehensive nutrition plan. Elizabeth uses food intolerance testing and nutritional supplements, to build your bio-individualized step-by-step plan to success.
Elizabeth's areas of expertise include digestive health, metabolism, and blood sugar regulation. She also has extensive experience in helping women balance hormones, increase fertility and recover from amenorrhea.
Elizabeth has been invited to lecture on ancestral health and nutrition for a variety of businesses and organizations. She obtained her Certified Nutritionist Consultant (CNC) certificate from the Natural Healing Institute in Encinitas, California and her Bachelor's Degree from San Francisco State University.
Here's What You Can Expect
The intention of this program is to recode your physiology to be a fat-burning machine instead of a sugar/carb-burning machine — we're going to get you off the carbohydrate rollercoaster. Our goal for you is fat loss, not just weight loss. When fat-burning weight loss is done right, your body will start using your own fat as fuel for energy. Our bodies only maintain about 2000 calories of carbohydrate at any given time, but even very lean people maintain at least 40,000 calories of fat and heavier people can store 100,000 calories of fat, at any given time. Unfortunately, most people are making food choices that keep the fat tucked away, unable to be used as fuel for your cells to make energy.
This is a science-based fat burning program that has been proven to work. Every component of the program has been hand-picked based on clinical experience to augment the fat-burning process. We lead with education with three 45-60 minute information-packed class modules, where we teach you why we developed the program in a very specific way. You will have a class at the beginning, a class in the middle, and a final class at the end. On the weeks when there is not a class, we connect with you via video to help keep you accountable and offer more tips and guidance to ensure your success. The nutrition plan comes with a foolproof workbook that does not require you to measure or weigh anything. We have already done all with work for you, all you have to do is prepare the meals and check the boxes. We even provide you recipes to make the transition as easy as possible. The targeted nutritional supplements that are part of the program are very specific for supporting your fat-burning physiology and jump-starting your system.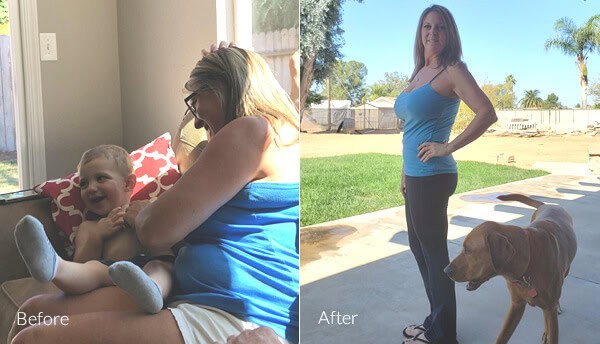 I have been a yo-yo dieter for nearly all my adult life.  Always had "baby weight" to lose.  I seemed to pretty successful achieving my goals, but could never maintain them…I'd get discouraged with the thought that "30 lbs was SO far away!!"  By July of 2018 I had hit my "all time high."  It was then that my husband and I decided we needed to make a change by doing the KetoMED Program. Within weeks I had noticed how clearly I was thinking, the restful sleep I was getting and had felt a difference in how my clothes were fitting.  As time went on it was more apparent the  "natural" energy I had and how my mood had lifted and life was getting so much better. I was down 35 pounds!
Today, I still can't believe how I wake up every day feeling like a new person.  I have added years to my life!  When I pull my clothes out of the dryer and fold them, I still can't believe they are mine!  I feel 110% better and I look at each day with a positive attitude.  
KetoMED Product Links (Retail Value $545)
Frequently Asked Questions