Anxiety
Also indexed as:Nervousness, Panic Attacks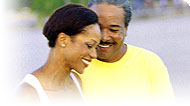 Primary Remedies
Aconitum napellus
A panic attack that comes on suddenly with very strong fear (even fear of death) may indicate this remedy. A state of immense anxiety may be accompanied by strong palpitations, shortness of breath, and flushing of the face. Sometimes a shaking experience will be the underlying cause. Strong feelings of anxiety may also occur when a person is just beginning to come down with a flu or cold.
Argentum nitricum
This relieves apprehension or stage fright accompanied by agitation and a feeling of hurriedness. A physical sign corresponding to this medicine is stomach aches with belching, due to a slower digestion.
Arsenicum album
People who are deeply anxious about their health, and extremely concerned with order and security, often benefit from this remedy. Obsessive about small details and very neat, they may feel a desperate need to be in control of everything. Panic attacks often occur around midnight or the very early hours of the morning. The person may feel exhausted yet still be restless—fidgeting, pacing, and anxiously moving from place to place. These people may also have digestive problems or asthma attacks accompanied by anxiety.
Calcarea carbonica
This remedy is usually indicated for dependable, solid people who become overwhelmed from physical illness or too much work and start to fear a breakdown. Their thoughts can be muddled and confused when tired, which adds to the anxiety. Worry and bad news may agitate them, and a nagging dread of disaster (to themselves or others) may develop. Fear of heights and claustrophobia are also common. A person who needs this remedy is often chilly and sluggish, has a craving for sweets, and is easily fatigued.
Kali phosphoricum
When a person has been exhausted by overwork or illness and feels a deep anxiety and inability to cope, this remedy may help. The person is jumpy and oversensitive, and may be startled by ordinary sounds. Hearing unpleasant news or thinking of world events can aggravate the problems. Insomnia and an inability to concentrate may develop, increasing the sense of nervous dread. Eating, warmth, and rest often bring relief. Headaches, backaches, and nervous digestive upsets are often seen when this remedy is needed.
Lycopodium
Individuals likely to respond to this remedy feel anxiety from mental stress and suffer from a lack of confidence. They can be self-conscious and feel intimidated by people they perceive as powerful (yet may also swagger or be domineering toward those with whom they feel more comfortable). Taking on responsibility can cause a deep anxiety and fear of failure, although the person usually does well, once started on a task. Claustrophobia, irritability, digestive upsets with gas and bloating, and a craving for sweets are often seen when this remedy is needed.
Phosphorus
People who need this remedy are openhearted, imaginative, excitable, easily startled, and full of intense and vivid fears. Strong anxiety can be triggered by thinking of almost anything. Nervous and sensitive to others, they can overextend themselves with sympathy to the point of feeling exhausted and "spaced out" or even getting ill. They want a lot of company and reassurance, often feeling better from conversation or a back-rub. Easy flushing of the face, palpitations, thirst, and a strong desire for cold, refreshing foods are other indications for Phosphorus.
Pulsatilla
People who need this remedy often express anxiety as insecurity and clinginess, with a need for constant support and comforting. The person may be moody, tearful, whiny, even emotionally childish. (Pulsatilla is a very useful remedy for children.) Getting too warm or being in a stuffy room often increases anxiety. Fresh air and gentle exercise often bring relief. Anxiety around the time of hormonal changes (puberty, menstrual periods, or menopause) often is helped with Pulsatilla.
Other Remedies
Gelsemium
This relieves apprehension or stage fright accompanied by a feeling of general weakness, trembling, dizziness, headaches and difficulty to focus and recall memories.
Ignatia amara
Ignatia amara relieves symptoms caused by stress or emotions, with hypersensitivity to light, noises, pain and emotions. Physical symptoms such as a lump in the throat, localized headaches, and frequent yawning are often present. All symptoms are improved by distraction.
Natrum muriaticum
Deep emotions and a self-protective shyness can make these people seem reserved, aloof, and private. Even when feeling lonely, they tend to stay away from social situations, not knowing what to say or do. (Inhibitions sometimes leave completely if they turn to alcohol, which makes them feel embarrassed afterwards.) Easily hurt and offended, they can brood, bear grudges, dwell on unhappy feelings, and isolate themselves—refusing consolation even when they want it. However, they are often sympathetic listeners to other people's problems. Claustrophobia, anxiety at night (with fears of robbers or intruders), migraines, and insomnia are often seen when this remedy is needed.
Silicea (also called Silica)
People who need this remedy are capable and serious, yet are also nervous, shy, and subject to bouts of temporary loss of confidence. Anxiety can be extreme when they are faced with a public appearance, interview, examination, or any new job or task. Worry and overwork can bring on headaches, difficulty concentrating, and states of exhaustion, oversensitivity, and dread. Responsible and diligent, they often overreact and devote attention to tiny details—making their worries (and their work) more difficult. They often have low stamina and come down with colds, sore throats, or other illnesses after working hard or being under stress.
Copyright © 2020 TraceGains, Inc. All rights reserved.
Learn more about TraceGains, the company.
The information presented here is for informational purposes only and was created by a team of US–registered dietitians and food experts. Consult your doctor, practitioner, and/or pharmacist for any health problem and before using any supplements, making dietary changes, or before making any changes in prescribed medications. Information expires December 2020.